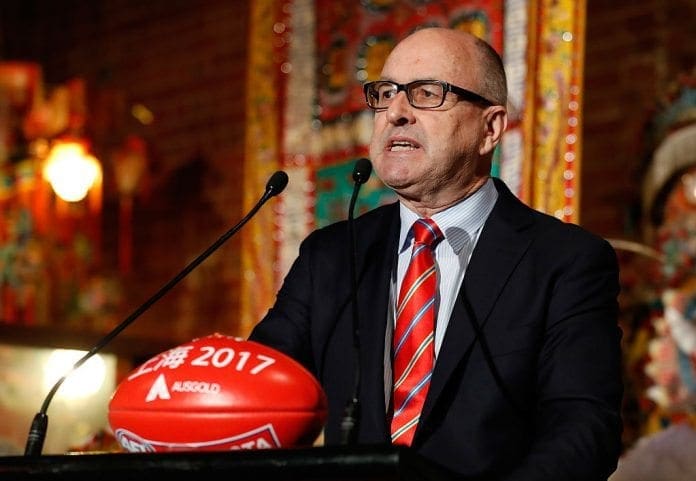 The last few weeks have spawned football's most unlikeliest of rivalries; Tony Cochrane versus Tasmania.
The feud has escalated further today with Tasmanian Premier calling on spectators to "politely boo" Cochrane at the North Melbourne vs Gold Coast game in Hobart this weekend.
The Gold Coast Suns Chairman has been the most vocal member against Tasmania's growing push to get their own football club. Cochrane, who has said he will be attending the Blundstone Arena game, has repeatedly doubled down on his beliefs.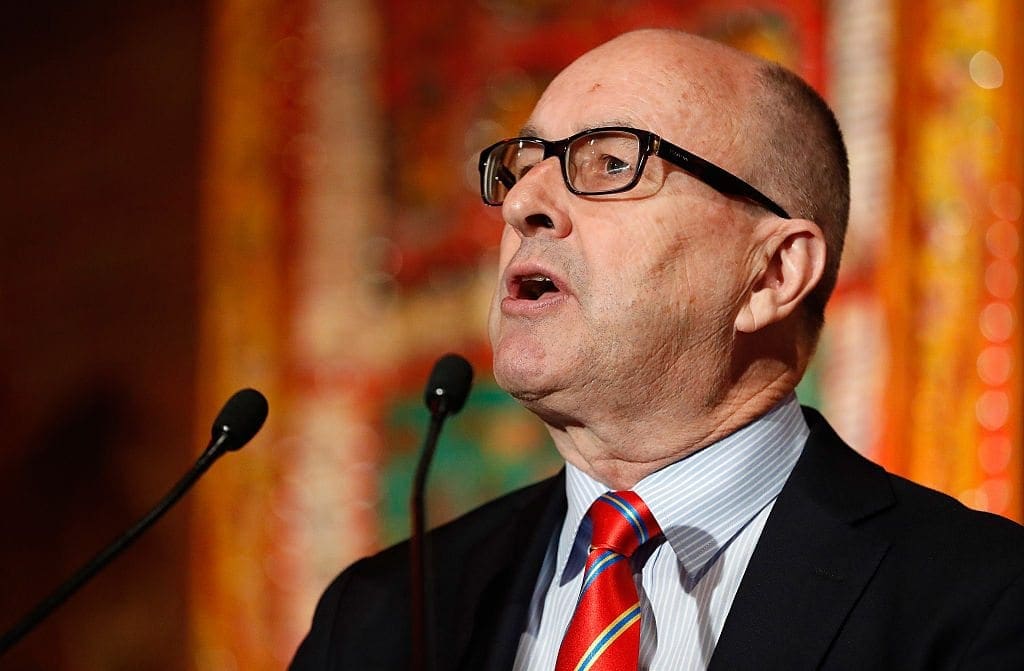 "The money is not there, the depths of playing group is not there and at the end of the day, thank God, that decision has to go to the 18 existing presidents," he told SEN SA last week.
"I'm here to tell you I doubt there would be anybody who would move a motion. At best there might be somebody who moves a motion and seconds it. It will not get more than three votes out of 18. It will not get up."
SEE ALSO: Desperate Suns put No. 3 pick on trade block
The comments haven't gone down well in Tasmania - a state desperate to house their own footy franchise.
Tasmanian Premier Peter Gutwein today used State Parliament to speak directly to footy fans from the Apple Isle.
"When he is here at Blundstone, and I understand he is coming, we as Tasmanians get the opportunity to show him first hand our passion for the game," Gutwein said.
"Whilst I understand that the Suns aren't the most successful team in the AFL, and while it is unusual for me to use this parliament as a place to drum up business for failing football clubs, I would make the point that we need to turn up on Saturday and demonstrate that we have a real passion for the game.
"There'll be a chance for all Tasmanians to go along to very politely, but very loudly, boo Tony."
SEE ALSO: Why the top eight is far from set
Gutwein expanded on his comments today in an interview with The Mercury.
"Now this weekend North Melbourne play the Gold Coast Suns and I think all of us in this place recognise that the Gold Coast Suns chairman is one of the few detractors left for our plan to have our own team," Gutwein said.
"Tasmania as an AFL heartland does not face the same costly code-battles that Mr Cochrane referred to in Queensland, and with a sold out crowd last weekend at UTAS Stadium, and time frames in place that ensure viability, I would encourage Mr Cochrane to be more positive regarding the growth prospects for the league over the next 5 to 10 years and support Tasmania having its own team."
Footy fans don't usually need much reason to boo, so it appears the Suns boss can expect a 'warm' welcome in chilly Hobart on Saturday.