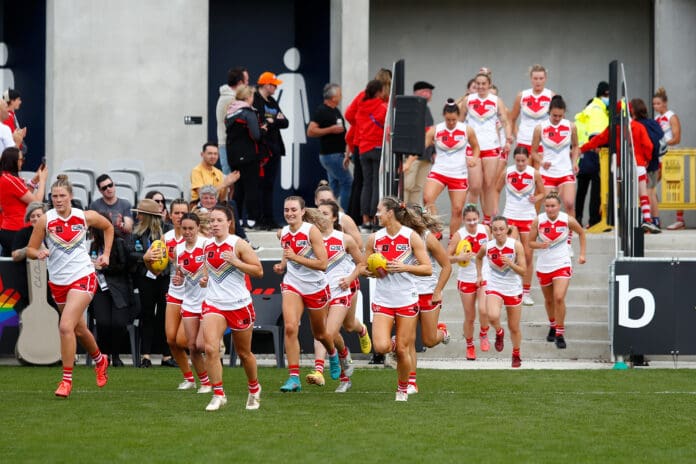 Sydney has added a trio of fresh faces to its AFLW roster, signing Irish trifecta Paris McCarthy, Jennifer Higgins, and Julie O'Sullivan to deals for the 2023 season.
The Emerald Isle recruiting ploy comes off the back of the Swans' recent interstate raids, with Pies star Chloe Molloy and Blues leader Lucy McEvoy making the move to the Harbour City during the recent Priority Signing Period.
The quintet of recruits act as markers of a busy off-season for the Swans and come in the wake of the club's winless debut campaign under head coach Scott Gowans.
Each of McCarthy, Higgins and O'Sullivan will arrive at Moore Park with a wealth of cross-code experience, something Sydney's Executive GM of AFLW Football, Kate Mahoney, was delighted to claim.
"We're extremely excited to welcome Paris, Jennifer and Julie to the Bloods family," Mahony said within a club statement on Thursday morning.
"They are not only outstanding athletes within their respective fields but have each proven to possess a hard-work ethic and strong desire to succeed.
"They have performed at elite levels, and whether that be at basketball or Gaelic football, they each know what it takes to be a professional athlete.
"Those are qualities that can have a profound impact on the rest of the playing group."
Higgins (Roscommon) and McCarthy (County Cork) have previously honed their crafts by playing both gaelic football and basketball at representative levels.
Speaking on Thursday, McCarthy was unable to hide her excitement about the opportunity to join the growing number of Irish talents plying their trade down under in the professional competition.
"I am really looking forward to joining the Sydney Swans. I've felt really attached the club since my first encounter and it means a lot to me to get this opportunity," the 19-year-old said.
"I am really excited to learn everything I can about the game, and hope to bring my enthusiasm, professionalism, and everything I have to the Swans this season."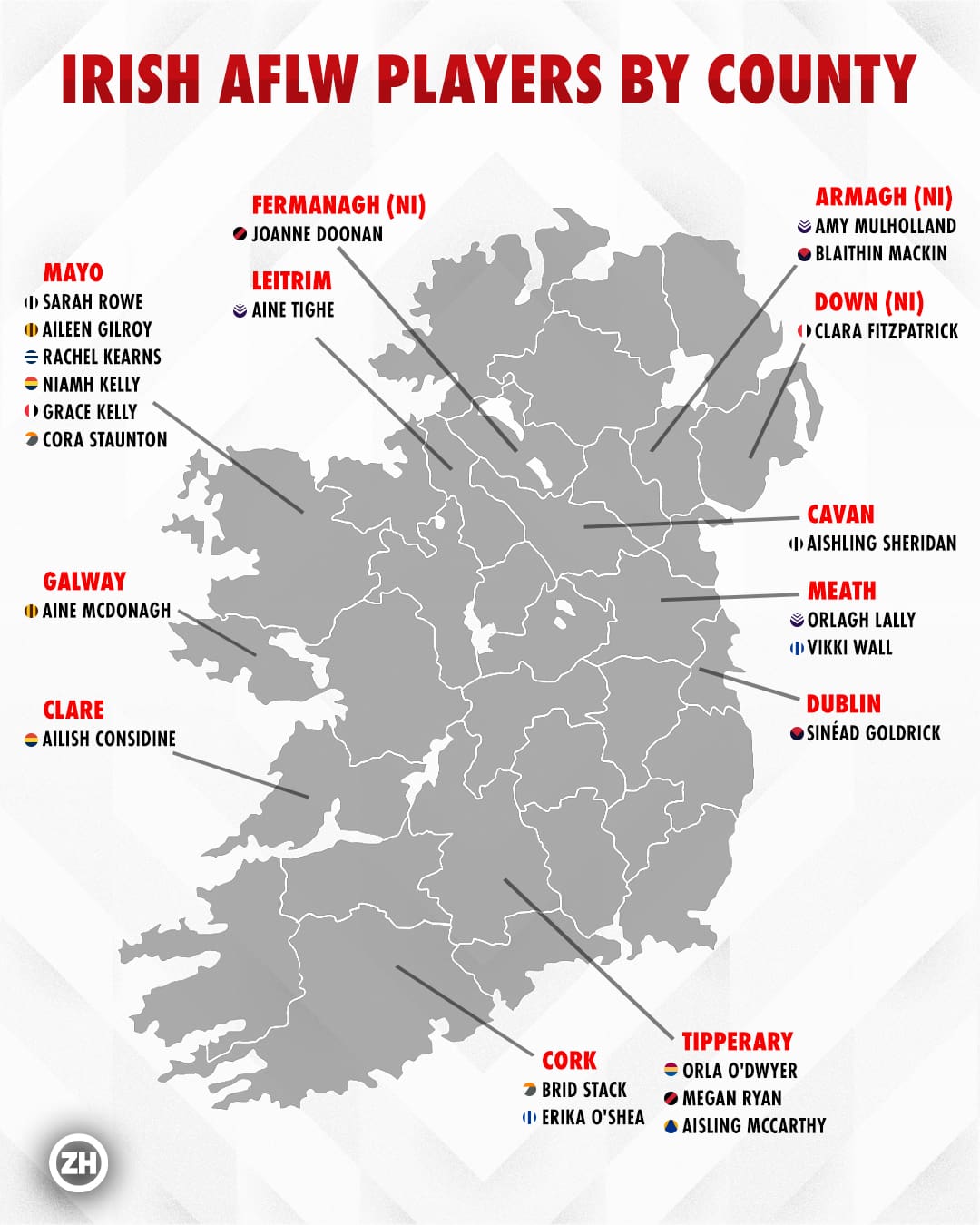 During season seven of the AFLW, a record 22 Irishwomen from 11 different counties represented 12 clubs, a fact that has left Irish outfits unhappy. 
"The people at home aren't happy with that because they are losing good talent and it's a hard thing to take," GWS and Mayo legend Cora Staunton told Zero Hanger in October of last year.
"But these girls have taken their opportunities, they've enjoyed it and the way that things have gone over the last number of years, in particular in the last six months with the pay deal, it's enticed more Irish girls to come out."
READ MORE: The AFLW's ceannródaíthe torn between two worlds
The league is yet to release details for the starting date of the eighth AFLW season.
The AFLW's trade period commenced on March 10 and will conclude on March 20 before the supplementary draft takes place on Tuesday, April 4.