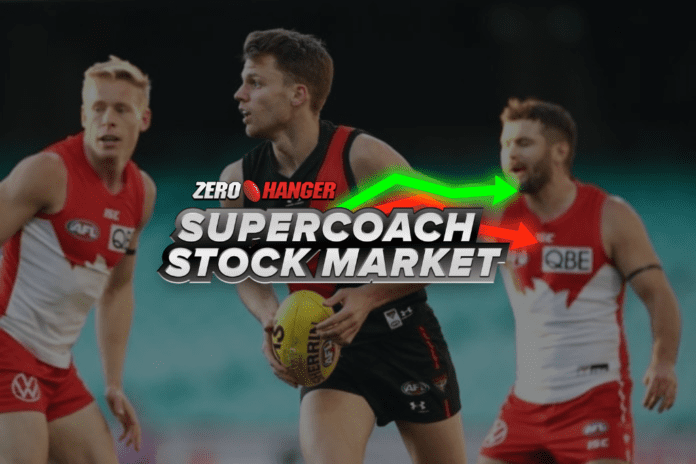 BUY
Jordan Ridley ($547,700)
Should you be deprived of one of the many in-form defensive premiums that are on offer and looking to move on a high-priced backman early, Ridley is the obvious answer.
The fifth highest scorer across the competition after the opening two weeks, Ridley's price is set to soar as breakevens come into play from this weekend.
JORDAN RIDLEY
Defender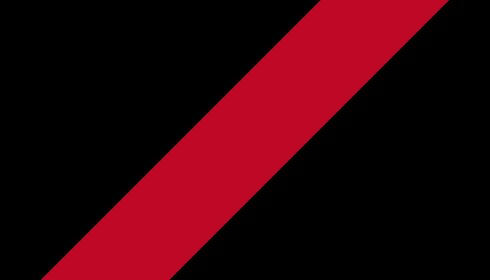 Essendon

SUPERCOACH STATS

98.7
Average Score

$460,900
Price

82
Breakeven
Saturday's score of 136 against Port Adelaide proved the Bombers defender is still able to produce quality scores despite receiving a shellacking in the match itself.
Josh Dunkley ($560,200)
Last week we suggested buying into the Bulldogs mids, and with Dunkley placed as the only DPP of the lot, he's a perfect target for your forward structure.
Should you be sought after a premium-priced forward, Dunkley (and Dustin Martin) look to be the leading options if you have cash to splash.
JOSH DUNKLEY
Midfield / Forward

Bulldogs

SUPERCOACH STATS

102.5
Average Score

$439,300
Price

154
Breakeven
Owning a very gettable breakeven of 83 and facing the Kangaroos, Lions and Suns in his next three matches - Dunkley's price is set to sky-rocket in the coming weeks. Buy now.
Jack Crisp ($533,200)
In similar fashion to Ridley, should you require a premium defender, Crisp looks to be a formidable selection.
Should you somehow fail to reach the extra $14k pricing the Bombers defender boasts, change your tune to the latest smooth mover that has transitioned into Collingwood's engine room.
JACK CRISP
Midfield / Midfield

Collingwood

SUPERCOACH STATS

104.9
Average Score

$570,300
Price

128
Breakeven
Crisp thrived on the ball against the Blues, a move that was also thrust upon him late last year, where he went on to score 125, 134, 138 and 93 in his final month of the season.
Jarman Impey ($212,800)
A much cheaper option than the aforementioned must haves, Impey's outing against the Tigers saw the Hawks speedster dominate his way to a tally of 123 points.
With his premium-esque score arrives a mouth-watering breakeven of -62, guaranteeing a significant green number to be placed next to his name following Monday's clash against Geelong.
JARMAN IMPEY
Defender / Forward

Hawthorn

SUPERCOACH STATS

90.8
Average Score

$407,200
Price

87
Breakeven
Should you be looking to cull an underperforming mid-pricer, need to move on the injured Jye Caldwell or can't afford the stunning SuperCoach top-scorer in Taylor Walker, Impey is a clever inclusion for your side.
HOLD 
Jaidyn Stephenson ($354,100)
A contrasting opening two rounds would have Stephenson coaches scratching their heads.
But fear not, the opening round roost of 112 points gifts Stephenson a gettable breakeven of 55 ahead of this weekend's clash against the Bulldogs.
Hopefully the drop in CBA's from 10 to 4 is just an anomaly in what is shaping to be an impressive debut season at Arden Street for Jaidyn Stephenson.
JAIDYN STEPHENSON
Forward / Forward

North Melbourne

SUPERCOACH STATS

77.8
Average Score

$370,200
Price

118
Breakeven
Lachie Neale ($721,800)
It has been a difficult opening fortnight for arguably the competition best SuperCoach scorer, producing scores of 77 and 75 in Round 1 and 2.
Should Neale have a carbon copy outing from 2020 against his opponents for the next month, he'll be looking at scores of 113, 167, 157 and 142 against the Magpies, Dogs, Bombers and Blues respectively.
LACHIE NEALE
Midfield

Brisbane

SUPERCOACH STATS

99.8
Average Score

$474,300
Price

129
Breakeven
Like most premiums, particularly the ones priced above $700k, they're likely to still end up as one of your best options come the end of the season, so best to stick-fat through the poor scores early before the inevitable turnaround.
SELL
Paddy Dow ($202,400)
Currently in over 66,000 sides, the Blues midfielder is yet to live up to his pre-season hype despite the 24 CBA's in the opening two rounds.
A breakeven of just 6 just about guarantees a price rise, but with the aforementioned $212,800 Impey looking the goods, an early sideways trade to the Hawks forward could see you earn some extra coin in the long run.
PADDY DOW
Midfield / Forward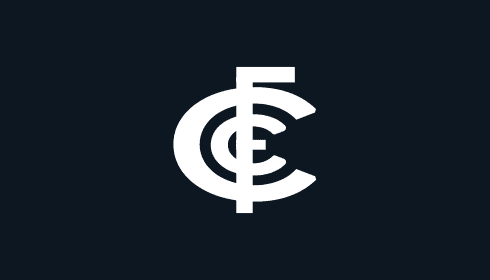 Carlton

SUPERCOACH STATS

55.6
Average Score

$289,600
Price

106
Breakeven
Jye Caldwell ($348,600)
Should you be one of the unlucky coaches to own the Bombers recruit, you'll be looking deep into the forms of the mid-priced forwards and hoping to unlock a gem.
Should you be strapped for excess income, Taylor Duryea ($342,200) Taylor Walker ($298,200), Sam Switkowski ($279,400) and Tom Atkins ($293,500) firm as strong options after impressive starts.
TAYLOR DURYEA
Defender / Forward

Bulldogs

SUPERCOACH STATS

75.4
Average Score

$371,900
Price

54
Breakeven
Should you have some extra cash lying around however, Isaac Heeney ($454,500), Zak Butters ($471,400) and Toby Greene ($448,400) could be your best bet.
Sam Draper ($378,100)
In line with Caldwell's extended absence, those that own the Bombers ruckman will be scrambling to find an appropriate successor given their tricky pricing.
Should you not own the must-have rookie option that is Matt Flynn, your trade options are simple.
Tom Hickey ($261,100) stands as the in-form money-maker, while Sean Darcy ($420,100) and Peter Ladhams ($460,00) could also be in your price range.
TOM HICKEY
Ruck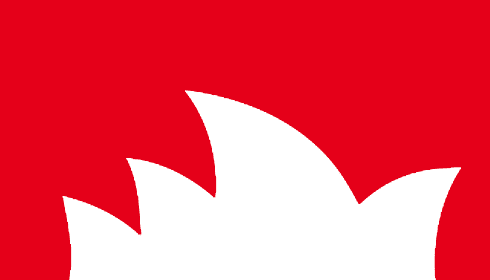 Sydney

SUPERCOACH STATS

103.3
Average Score

$493,200
Price

107
Breakeven
ROOKIE WATCH
The Sydney trio of Errol Gulden (136 points), Braeden Campbell (118) and Chad Warner (94) have once again proven to be must-haves, with Gulden the pick of the bunch - boasting an average of 137.5 and currently ranking fourth overall in SuperCoach.
Giants ruckman Matt Flynn backed up his stellar Round 1 score of 140 points with an admirable 78 against the Dockers.
MATTHEW FLYNN
Ruck GWS

SUPERCOACH STATS

87.0
Average Score

$400,800
Price

123
Breakeven
James Jordon impressed once again with an 82 point outing against the Saints, while Tom Highmore (77), Lloyd Meek (82) and Tyler Brockman (77) also put up strong scores.
Highest Round 3 Breakevens 
Lachie Neale: 271
Reilly O'Brien: 228
Max Gawn: 210
Andrew Gaff: 208
Tom Rockliff: 204
Hugh Greenwood: 203
Matt Rowell: 192
Lachie Hunter: 192
Adam Treloar: 186
Taylor Adams: 184
Lowest Round 3 Breakevens
Errol Gulden: -206
Matt Flynn: -145
Taylor Walker: -114
James Jordon: -87
Chad Warner: -80
Tom Highmore: -68
Braeden Campbell: -63
Jarman Impey: -62
Sam Berry: -59
James Rowe: -54
Editor's trade plans
Connor Downie to James Jordon

Should Downie remain unnamed for Round 3 (annoying enough that the Hawks' team selections won't come out until Sunday night), I'll be looking to ship the Hawthorn midfielder to land the enticing James Jordon.
It will remove my only chance of a captaincy loophole unless one of the other rookies faces the axe, but Jordon's breakeven of -87 is too good to miss.
JAMES JORDON
Midfield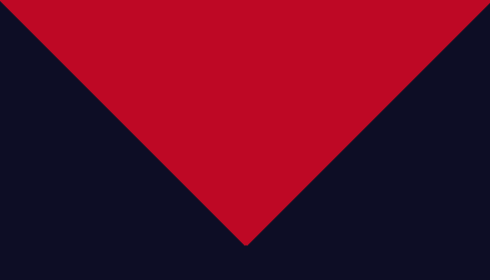 Melbourne

SUPERCOACH STATS

68.6
Average Score

$266,800
Price

32
Breakeven