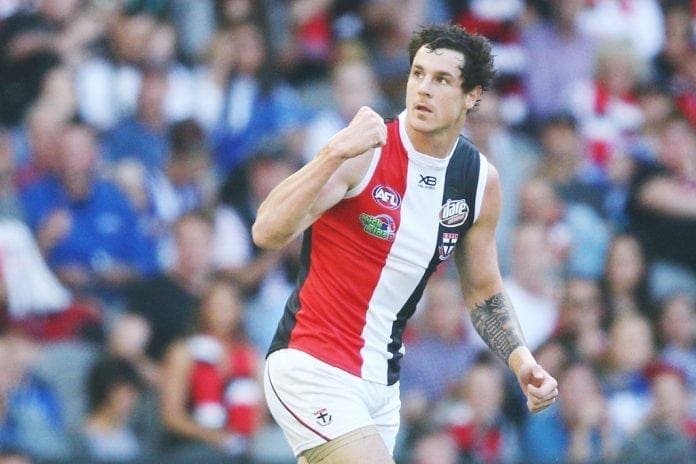 St Kilda defender Jake Carlisle looks to be out-of-favour with the club after failing to break into the side's 22 in recent weeks whilst remaining without a contract for 2021.
According to Herald Suns journalist Jon Ralph, Carlisle is yet to receive an offer from the Saints as the 2020 season heads towards its conclusion, with the 28-year-old now likely to join a third AFL club.
Carlisle made the switch from Essendon to St Kilda in 2015, with the Saints parting with pick five for his services.
Now five years on, The Saints could be ready to let their prized defender go for much less.
"I can't speak on their (St Kilda's) behalf other than that they are not prepared to do anything with his contract at this point in time," Carlisle's manager Anthony McConville said.