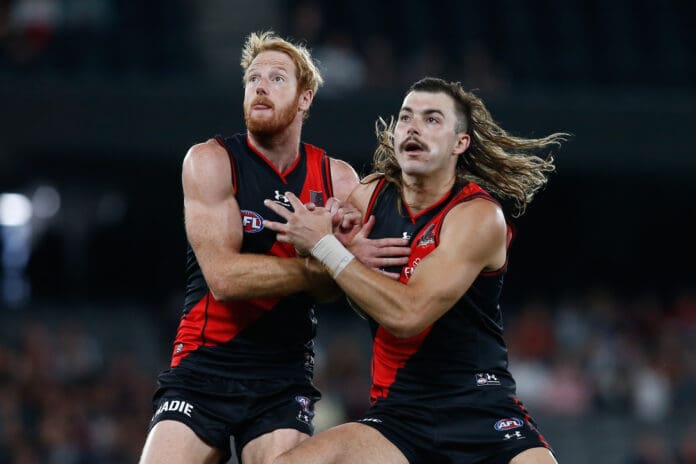 Essendon will again be without key ruckman Sam Draper for this weekend's clash against Geelong in Geelong. Brad Scott provided an update on his star ruck as well as Jordan Ridley, who faced a knee scare over the previous weekend.
Draper has missed the last month for the Bombers and is set to miss at least this weekend before possibly making a return for next weekend. Essendon's form has been steady without Draper, however Scott is hopeful his main ruckman can return soon, but only if he's 100%.
Draper's absence for Round 18 comes as fellow ruckman Andrew Phillips is sidelined due to a one-game suspension. The pair of unavailable talls has opened the door for fringe ruckman Nick Bryan to take on the first-string duties.
"No, we won't see Drapes (Sam Draper) this week, he's gonna do some very very light running this morning and hopefully that progresses really well and full training is imminent," Scott said.
"Until he fully trains we won't be able to give an update on when he is going to play, but it certainly won't be this week.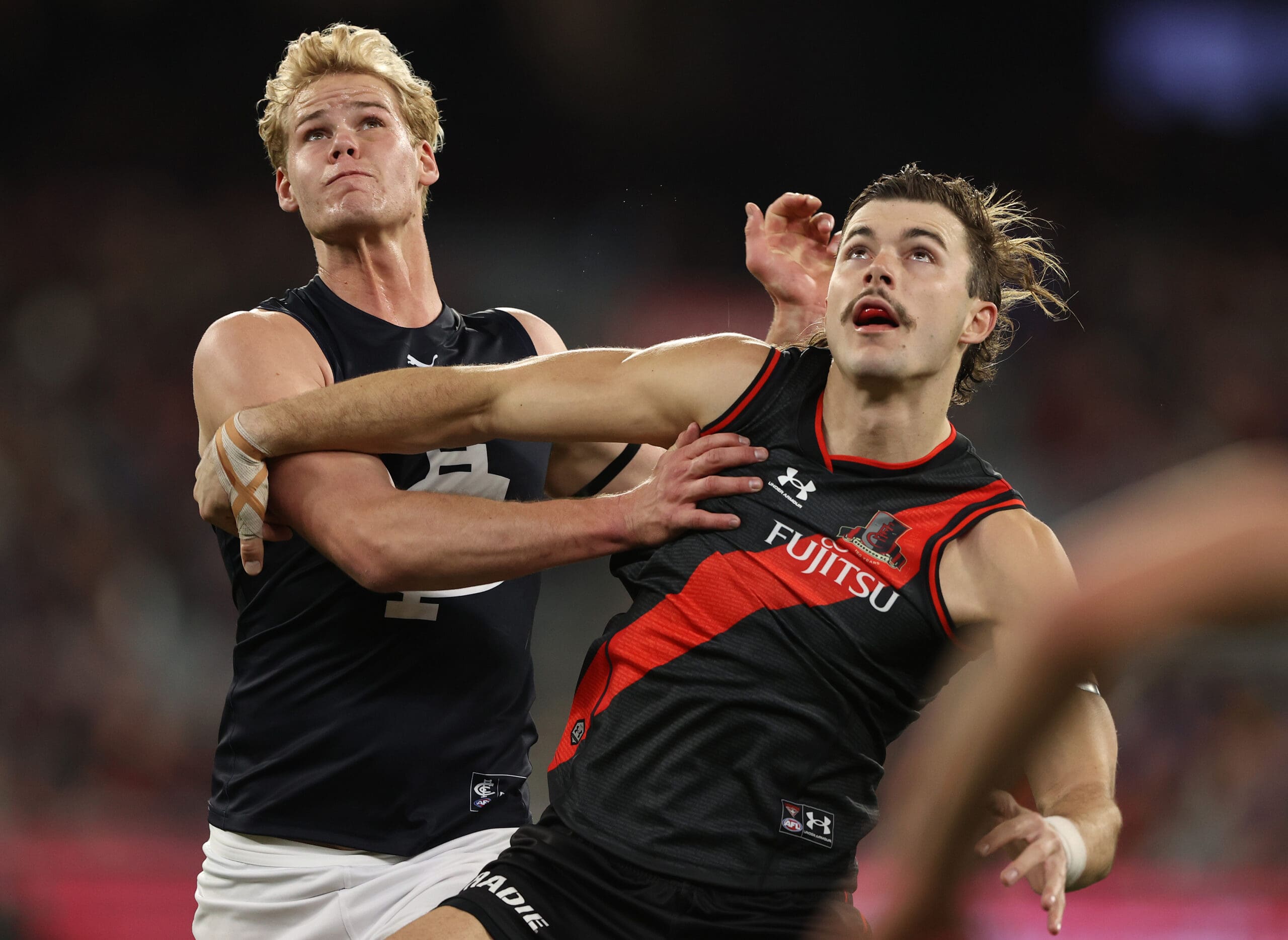 "If he doesn't train next week, it won't be next week either so hopefully not too long after that.
"As soon as he is back in main training we'll be able to give a more detailed update.
"It's obviously challenging when you've got players of the calibre of (Andrew) Phillips and (Sam) Draper unavailable, but we are very fortunate to have Nick Bryan... way too good to be playing in the VFL but he's been kept out by a couple of pretty good players so we've got some flexibility there and some tall forwards who can play ruck as well, so we think we can cover it."
Ridley sent scares through the Essendon group after injuring his knee in the clash against Adelaide on the weekend, but instead continued to play on before eventually being subbed out. Scott has insisted that Ridley is in the mix to play and has been displaying the right body language to prove it.
"I wish I knew, it was obviously pretty clear to the medical guys that his knee was structurally sound, he wouldn't have come back on the ground otherwise," Scott said
"But it is always a relief when you get the confirmation with the scan that it's all clear so it would be a matter of structurally if it's ok but it'll probably function more than anything cause I expect him to be a bit sore.
"He's saying all the right things and he's really positive about this weekend, but as we've been all year if he's 100% he will play, but if he's a bit off he won't play."
Geelong got Essendon's number earlier in the season by 28 points, with Scott hoping that his team now understands how Geelong look to get the upper-hand and to counter it in front of the their own fans.
"We learnt a lot, they certainly got hold of us in a short period of time but they maximised that momentum that they had, the rest of the game there were some positives to come out of it, believe or not," Scott stated
"But the difficulty about containing great players is that you need to have multiple plans because they generally find a way. What we are really conscious of is that they do have stars.
"I've mentioned players like Gryan Miers and Brad Close, they used to be underrated but they are not underrated by us, they are very good players and again it's been a strength of Geelong with their stars, but it's lots of their players. Young players that they have been able to bring through that's making them a really consistent side over a long period of time."
Essendon face Geelong at GMHBA Stadium on Saturday at 7:25pm local time.