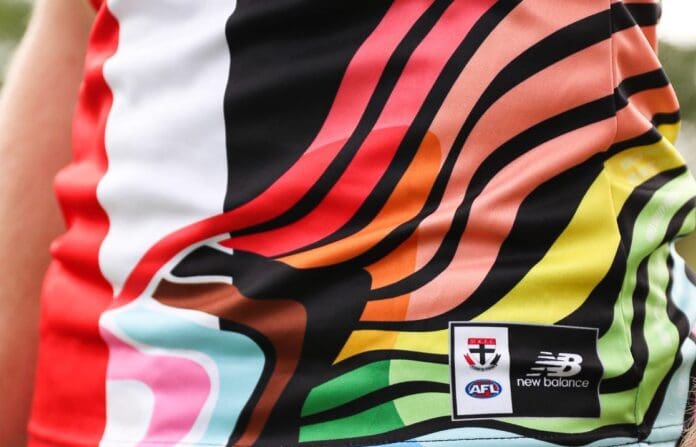 St Kilda have released their Pride jumper for this year's clash against Sydney.
The two clubs will once again come together to celebrate and represent the LGBTQIA+ community's involvement in the league throughout the annual Pride Match.
Speaking via the club's website, St Kilda CEO Matt Finnis expressed his own pride and excitement in being able to celebrate one of the league's many diverse and vital followings in such fashion.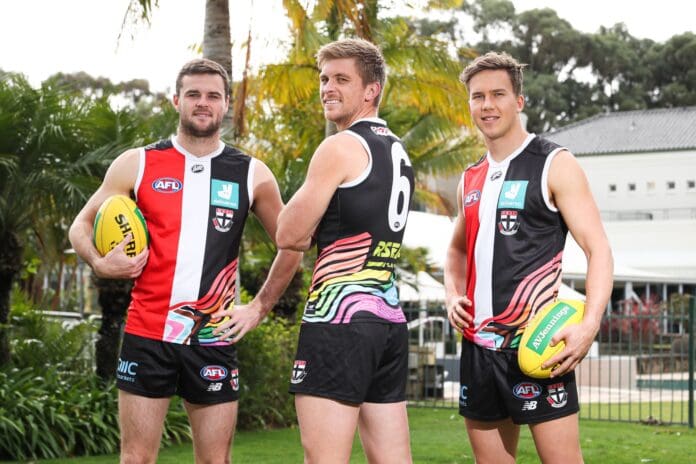 "We are thrilled to launch this year's Pride guernsey to recognise and celebrate the progress that has been made since the inception of Pride Cup at a local level and Pride Game in the AFL," he said.
"Having a guernsey where the colours of Pride intersect with the colours of our club is really special for us.
"Research has shown us that hosting events such as Pride Game have had a tangible impact on the LGBTQIA+ community and how they feel they fit into the AFL landscape.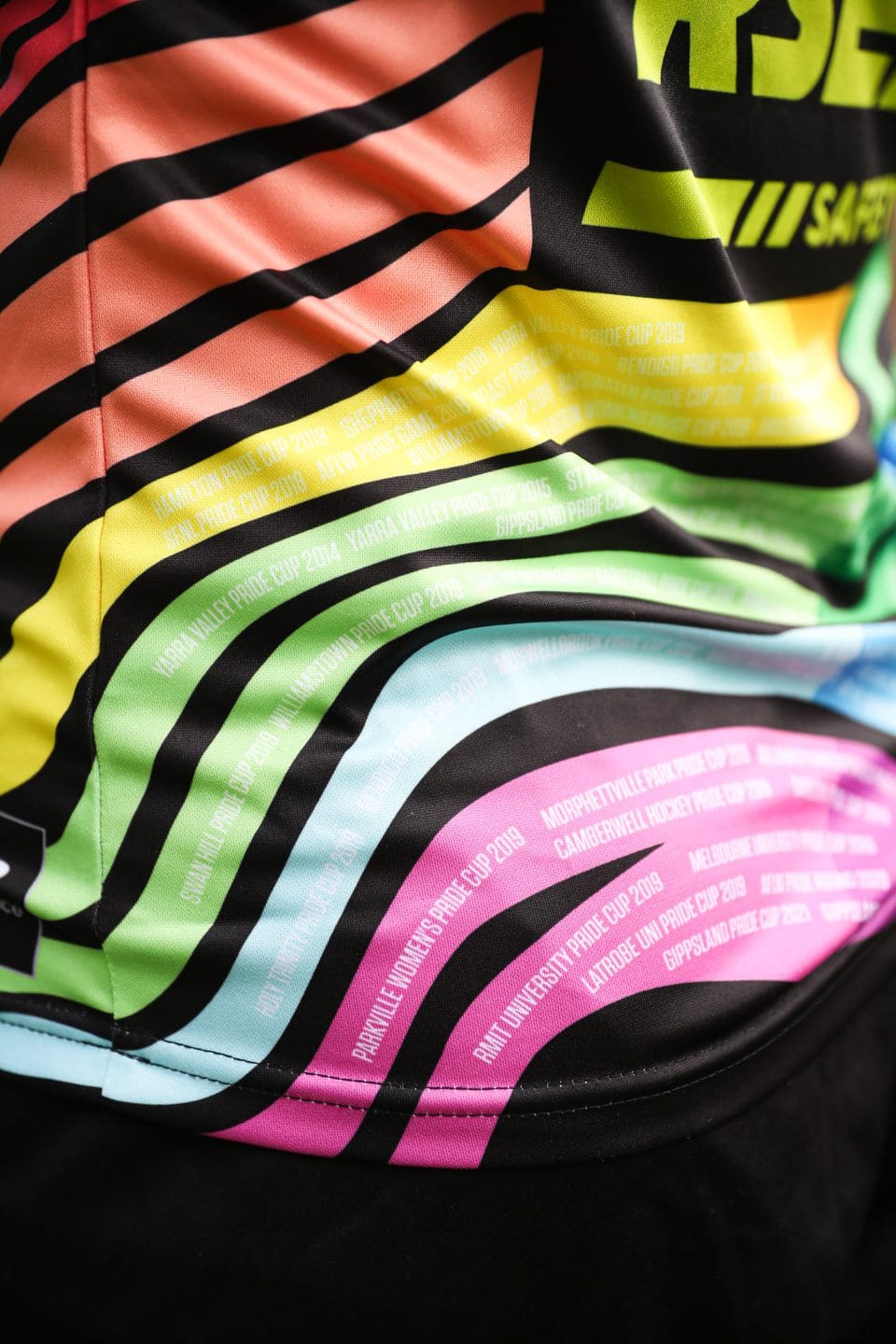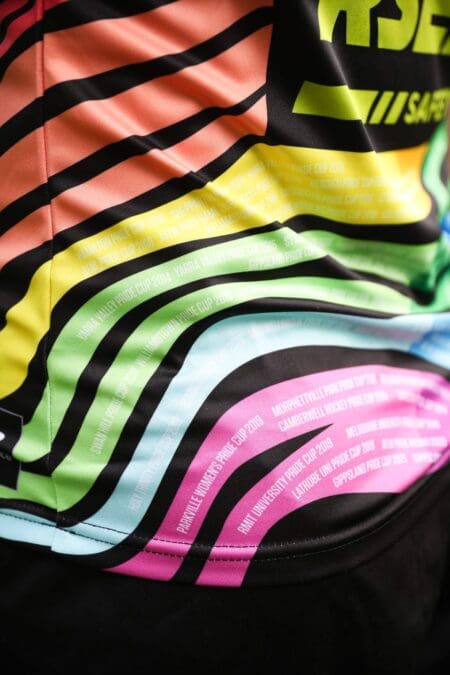 "While we don't know yet if we'll be able to have crowds at this year's game, I'm sure the Saints faithful will be celebrating wherever they are."
The Saints' jumper was "designed following extensive consultation with the LGBTQIA+ community and key club stakeholders".
Sydney revealed their own Pride jumper on Monday, with their famous Red 'V' being accompanied by a rainbow colour scheme.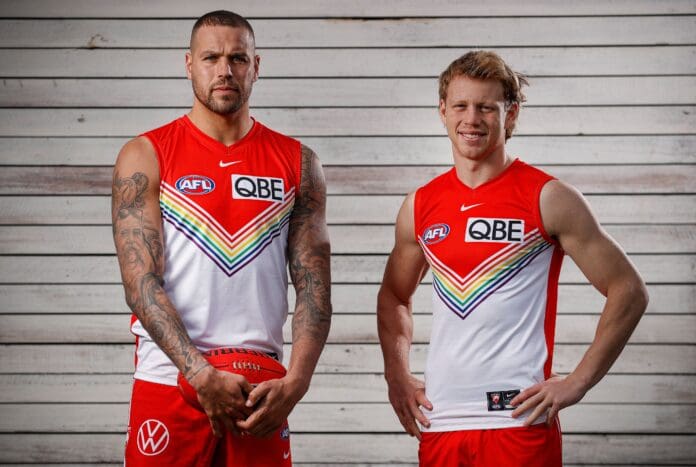 The two clubs are set to face each-other in Round 21, with final details on the fixture yet to be confirmed.
Both sets of jumpers and further apparel is available via each club's respective online shop.