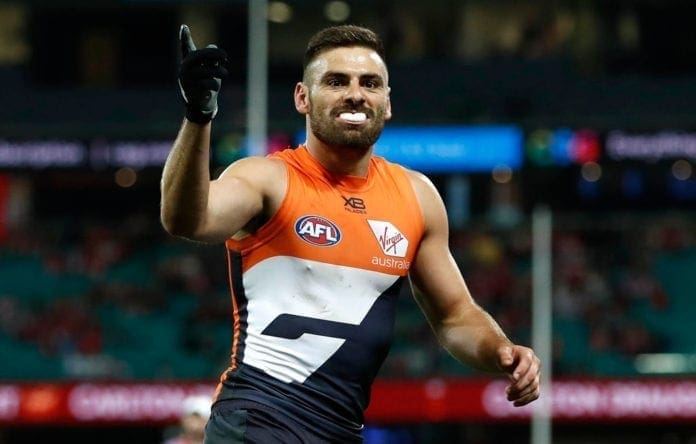 Carlton is preparing to launch a "godfather" offer to out-of-contract Giants star Stephen Coniglio, according to Triple M's Tom Browne.
The silky midfielder will become a restricted free agent at the end of the season, with several clubs showing interest in landing him.
Speaking on The Hot Breakfast on Thursday morning, Browne declared that the Blues will table the monster deal to Coniglio over the next fortnight.
"The next big story is going to be Stephen Coniglio," Browne said.
"He's very close to recommitting at the Giants, but I think Carlton is preparing a last-ditch godfather offer where they'll pitch to Coniglio directly in the next couple of weeks.
"It'd take five years plus at more than 1.4 million, but they're gonna have a go, the Blues."
Earlier in the week it was reported that the Saints were preparing a massive offer to the 25-year old worth over $1.4 million a season.
Giants CEO Dave Matthews told SEN that the club was hoping to re-sign Coniglio "sooner than later", without putting a timeframe on it.
"There'd be 17 other clubs that would be as happy as we are to have Stephen Coniglio," Matthews said.
"There's no pressure from us in terms of timelines. We've got a great level of respect for him. He's been with our club since day one and he's helped build it.
"In any of these things, the sooner the better, but we're not impatient about it.
"He's a restricted free agent too, not an outright free agent. I think his manager has had a bit of time away as well, he's only recently back in the country so discussions are ongoing and we'd look to resolve it sooner rather than later, but in saying that, there's no deadline from us."