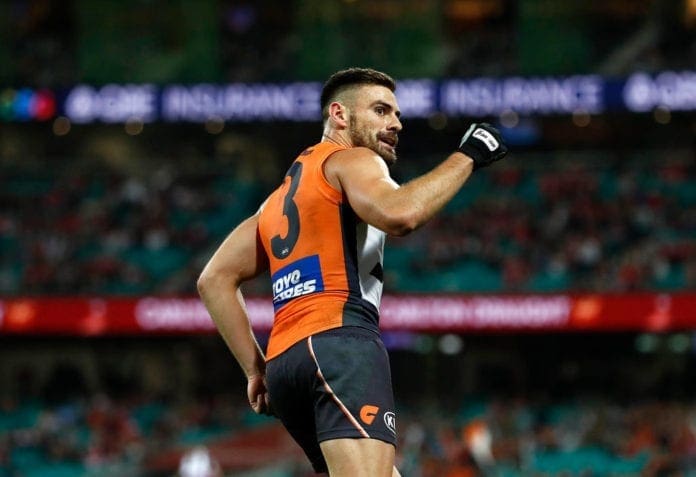 Four club are leading the race for Stephen Coniglio's signature, according to SEN's Sam McClure.
The 25-year-old has attracted plenty of interest during a stellar 2019 season with Greater Western Sydney, who face a tough battle to gain the contract extension of their star midfielder against clubs from Victoria and Western Australia.
"It's fair to say that the chase for Stephen Coniglio has well and truly begun," McClure told The Match Committee.
"He's flown down to Melbourne this week; he has caught up with his powerful player manager – Tom Petroro.
"My read on it is this … and I want to preface all this by saying I think he is staying (at GWS), but the clubs that are chasing him are clearly now: Carlton, Hawthorn, Geelong and West Coast."
McClure ruled out St Kilda's chase, while the Saints had reportedly offered a $1.4 million per season contract for Coniglio in recent weeks.
"I think St Kilda are out," he added.
"St Kilda have made it known that they like him … I don't think he will go to St Kilda."