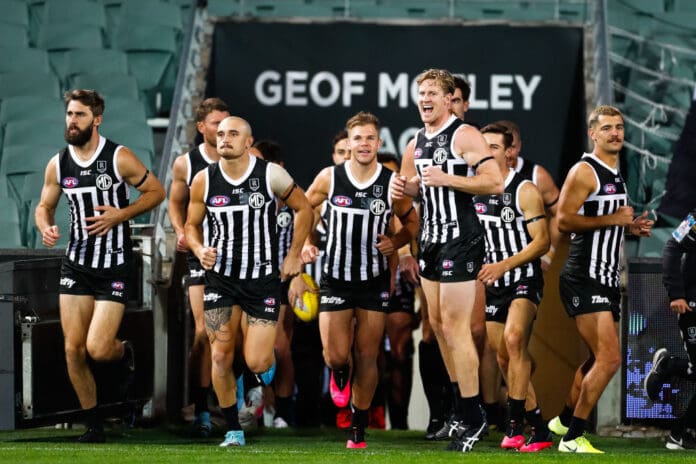 Port Adelaide have been cleared to wear their famous 'prison bars' guernsey for their Round 3 Showdown match against Adelaide following discussions with Collingwood.
Since the Power's inception into the AFL, a binding agreement has prevented Port Adelaide to wear the black and white striped jumper on a number of occasions, with the club having to forgo their colours and emblem following a long-standing and successful period in South Australia.
Requests to wear the guernsey in Showdown matches in the past have been denied, however, recent discussions between Collingwood president Jeff Browne and Port Adelaide president David Koch have led to the Power being permitted to wear the black and white jumper this year.
"Since the formation of the Collingwood Football Club in 1892, we have worn black-and-white stripes. The Collingwood jumper is part of the fabric of our Club and is one of the most iconic in Australian Football," Browne said in a club statement.
"When Port Adelaide entered the AFL in 1997, a binding agreement was signed between the Club and Collingwood, with Port giving up the black and white colours and the Magpie emblem as part of their entrance into the national competition.
"While we own the stripes in the AFL competition, we acknowledge the history and origins of the Port Adelaide Football Club and their contribution to South Australian football over a long period of time.
"As President of the Club Board and following ongoing discussions with Port Adelaide President David Koch, it is our view that we acknowledge the history of Port Adelaide prior to their entry into the AFL and support them to wear their 'Prison Bar' guernsey in their upcoming home Showdown against the Crows in Round Three."
Koch thanked Collingwood and Browne for their "genuine sense of goodwill", expressing his delight in having the prison bars return in 2023.
"Ultimately this magnificent black-and-white guernsey belongs to our people. It's our people's guernsey," Koch said.
"Our community has been overwhelming in their desire for Port Adelaide to wear this guernsey again in the AFL and this outcome is for our loyal community made up of members, supporters, partners, staff, volunteers, players and past players. This is for the entire Port Adelaide family.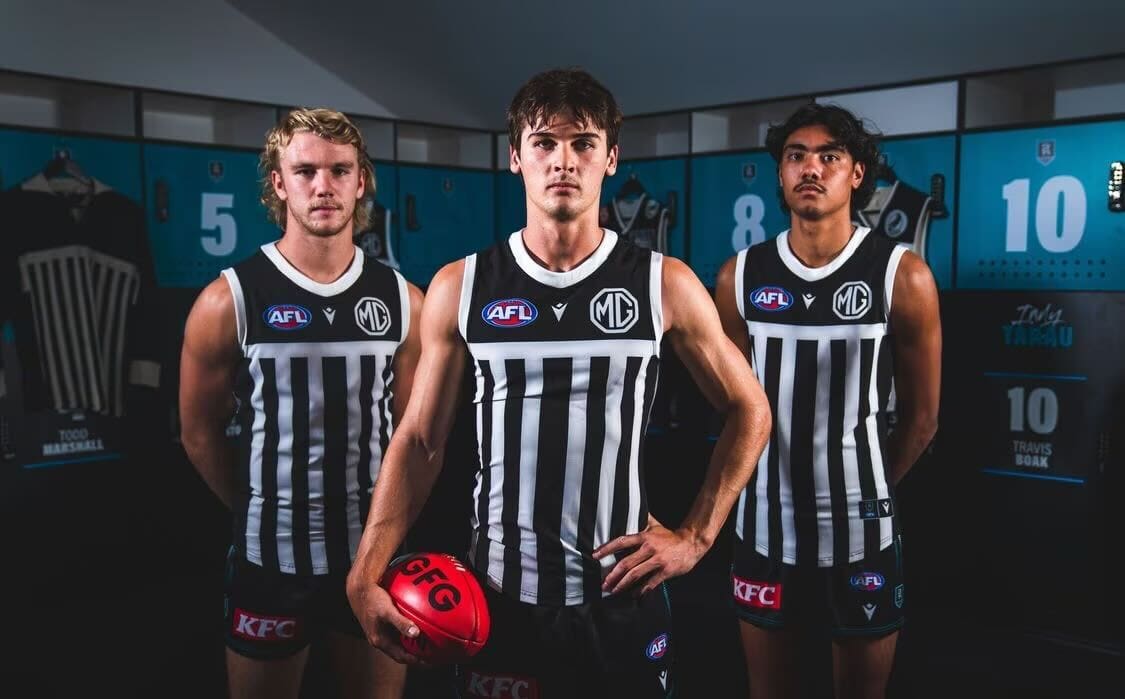 "This guernsey has been the fabric of our club since 1902 and represents everyone who has made Port Adelaide the club it is today.
"There is a genuine sense of goodwill from Collingwood and an understanding that heritage is important to all clubs, not least of all Port Adelaide. We thank them for their collegiate approach."
Port Adelaide and Adelaide will clash at Adelaide Oval in Round 3 on Saturday, April 1, a match that will come one week after the Power and Magpies go head-to-head at the same venue.