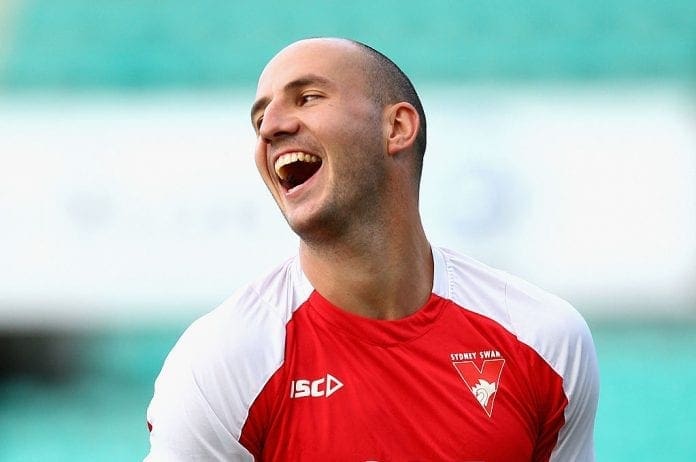 2005 remiership Sydney defender Tadhg Kennelly is the newest GIANTS Academy coach.
The 41-year-old had an outstanding AFL career after moving from Ireland, playing 197 games for the Sydney Swans, being part of the club's drought-breaking 72-year flag win.
After hanging up the boots in 2011, the Irishman made the transition into the coaching department where he would be in charge of identifying International talent, being part of the AFL Academy as an assistant before coaching the NSW/ACT state team.
In 2018, he would rejoin the Swans as a development coach before being in charge of defence.
Speaking to the Giants' website about Kennelly's appointment, Club Head of Academies Jason Saddington says his former Swans teammate brings a vast knowledge in developing the next generation of aspiring footballers.
"We're thrilled to appoint Tadhg to the role of Head Coach of our Academy programs," Saddington said.
"With Cam Bernsaconi departing to head up the AFLW program, a role opened up to work with some of the best young talent in our Academy region and we identified Tadhg as the ideal candidate.
"He brings a wealth of experience in the coaching space and across his AFL career and he showed an incredible determination and ability to learn and understand the game.
"We're excited to have a player and coach of the calibre of Tadhg join our club and he's excited to get started."
Kennelly joins the new ranks at GWS, who have appointed Adam Kingsley as their senior coach, while Adelaide great BennHart has joined as an assistant.