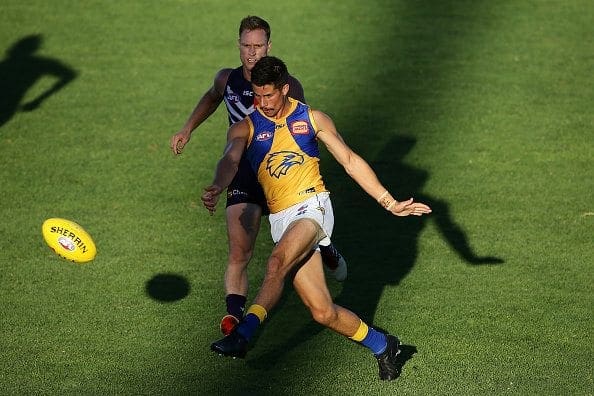 West Coast's Liam Duggan has opened up on the ups and downs of junior football and how close he came to nearly quitting state football. 
Speaking on the BackChat podcast with ex-teammate Will Schofield, Duggan detailed his junior footy experience going from an emergency Under-16s pick to one of the most high-profile players in his draft class.
"In the 16s, I tried out for a few schoolboy squads," he began.
"I was always a decent junior. I was quite small I don't know if that had anything to do with not being selected.
"Missed out on the 12s team and didn't even get asked for the 15s team, and then was playing at the 16s for the Western Jets. I got asked along to the states squad, tried that out, and I got knocked back. At the final hurdle, I was made an emergency.
"I was pretty much ready to throw the cue in the rack, I'd had a crack at a lot of squads."
The Eagles defender, who has since played 138 AFL games, was prepared to step away from his professional football dreams after narrowly missing out on state representation.
"I just wanted to play local. I was happy playing at Bacchus Marsh, it's good fun down there and I'm enjoying my footy - and I'm good," said Duggan.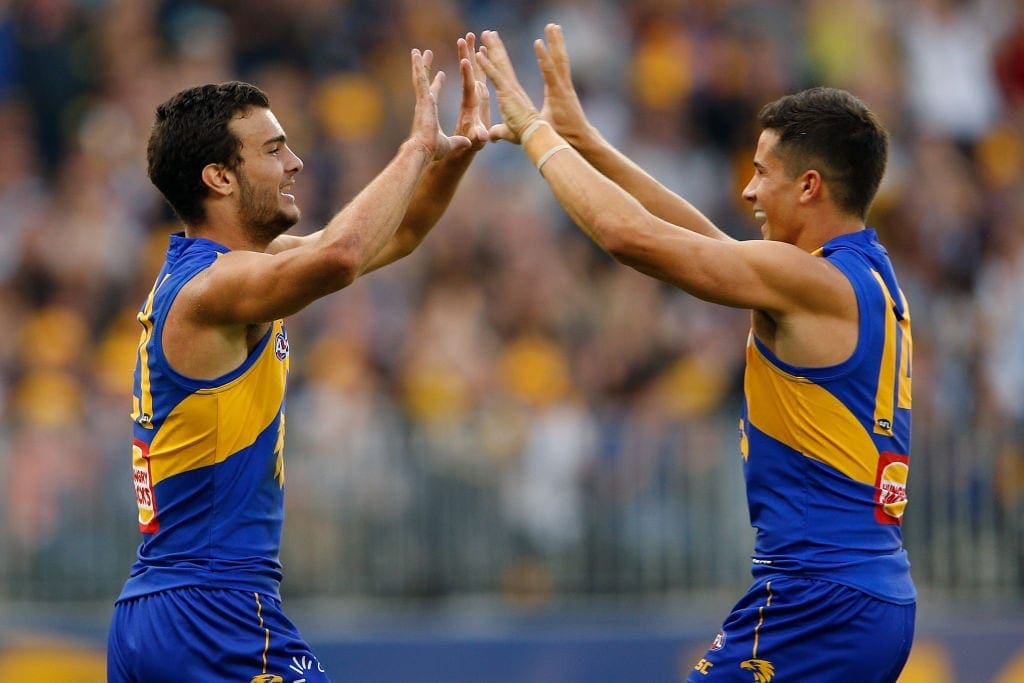 The then-16-year-old found himself at a crossroads before finding encouragement from his parents.
"Mum kept pressing me, 'you've gotta go, what happens if you get lucky, you're there and someone injuries themself and you're next in line'," he said.
"There was another practice game to come before we jetted off, I went and played that game because I'd stuck in there and played alright. And unfortunately one of those boys did go down with an injury that was gonna keep him out of the carnival.
"I got called up to the rooms after and they told me to pack my bags, I'd be travelling a week or two later."
Taking his Under-16s opportunity, Duggan proved to be one of the best-performed players in the carnival.
"I went from being in not even the 25 in the Vic Metro squad to being in the 30 selected in that whole carnival for the AIS (Australian Institute of Sport) squad," he continued.
"They must have seen something from one of my nine touches of half-back in one of those games.
"From 12 to 15 (years old), it's so young when you think about it. Thinking my dreams are crushed at that age. They really weren't, everything is just getting started."
Duggan would continue to excel in his Under-18s campaign, winning the Ben Mitchell Medal for personal qualities on and off the field.
The premiership player was taken at Pick 11 by the Eagles later in 2014, where he has played in two grand finals and found ultimate success in 2018.
Duggan's full interview on the BackChat podcast can be found here.