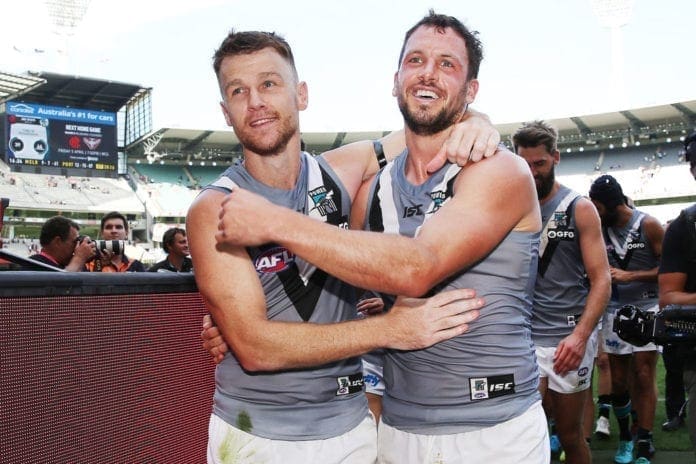 Port Adelaide superstar Robbie Gray has agreed to terms with his home of 15 seasons and has inked a one-year extension to remain in a silver, teal and black guernsey.
Though a flag has remained out of the Victorian's grasp since crossing into South Australia, little else has across the commensurate champion's 255-game and 353-goal career.
The 33-year-old midfielder-come-forward is arguably Port's greatest ever name from their AFL-era and has earned a raft of honours including three John Cahill Medals, four All-Australian blazers and a record five Showdown medallions since joining the Power with a fourth-round pick in 2006.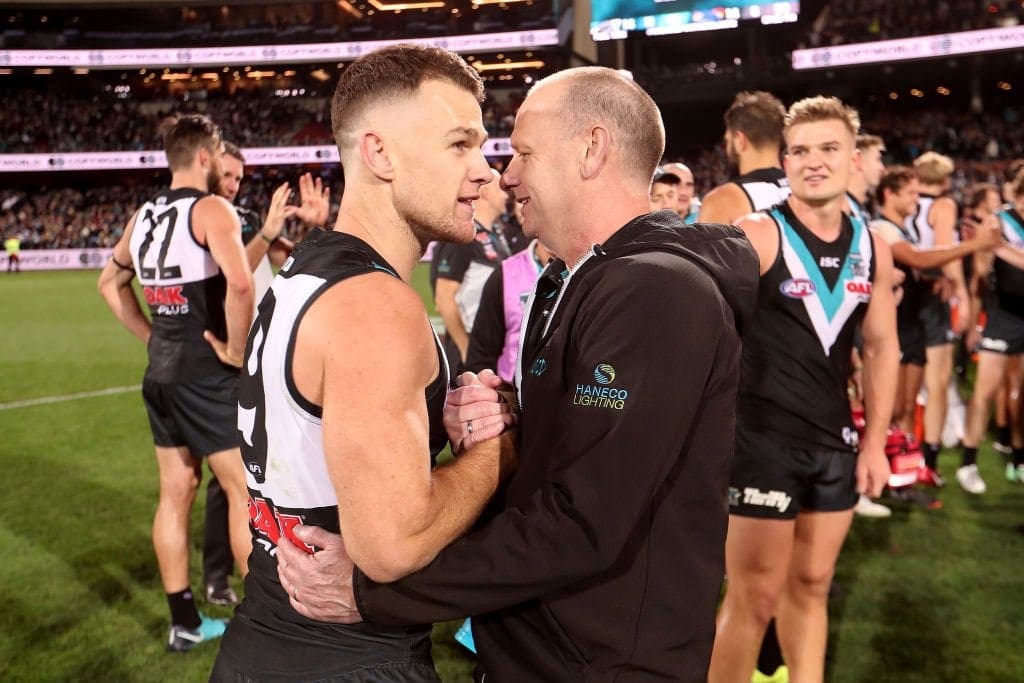 Though he is without doubt within the twilight of his days in boots, Gray is still seen as a vital cog in the Powers' pursuit for their second AFL premiership.
"Robbie has been remarkably consistent for a long period of time and he continues to be capable of things that many others aren't," Port's list manager Jason Cripps said of the superstar.
"His experience has proven invaluable in terms of the development of our younger players and we're pleased to have him remain at the club for another season."
While experience appeared the order of the day at Alberton, the back-to-back preliminary finalists also shored up their future by securing the signatures of youthful backmen Riley Bonner and Martin Frederick.
Bonner, 24, has agreed to terms on a two-year deal to stay on under Ken Hinkley's stewardship, whilst the 21-year-old Frederick's contract will tie him to his boyhood club until the cessation of next season.
Having passed the 50-game threshold at the back-end of 2020, Bonner continued his steady rise to prominence in the city of churches this year by collecting a mean of 20-disposals across his 14 appearances.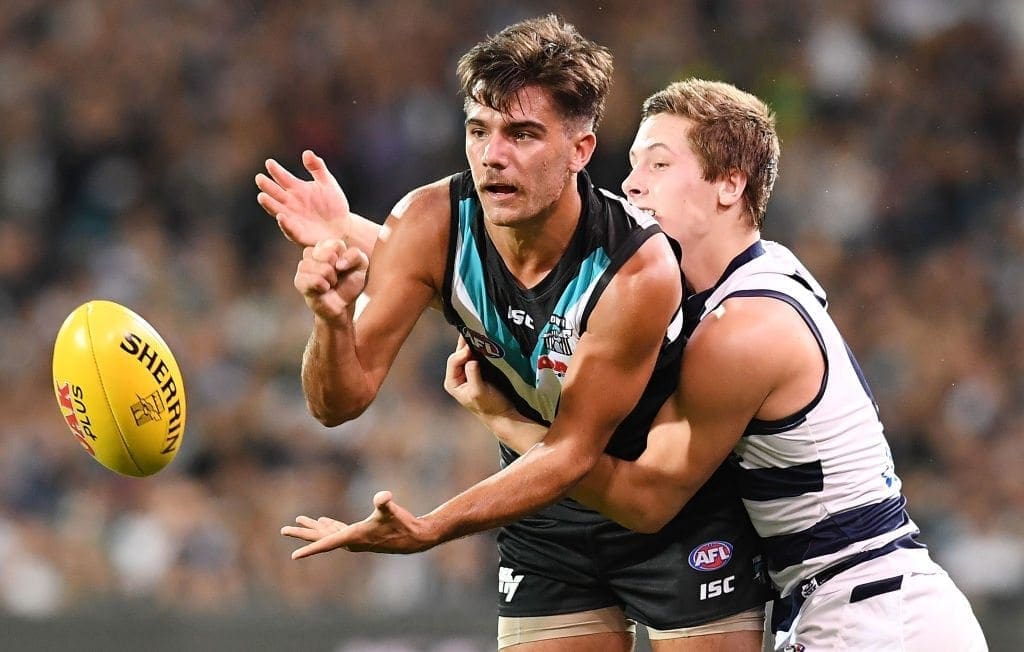 "Riley's back half of the season was particularly strong, culminating in a stand-out performance in the preliminary final," Cripps said of the West Adelaide product.
"He has shown an ability to play various roles in 2021 and we expect that versatility to benefit our side going forward."
Former rookie draftee Frederick made his debut in Round 6 of this season against the Saints before his year came to a close ahead of the finals after another seven senior games.
With pace and guile, the Next Generation Academy product should provide Hinkley with a plethora of places on the ground in which to shine next season.
"He is an exciting young player with an ability to play in the backline or on the wing and we look forward to his ongoing development," Cripps said of Frederick.
Gray, Bonner and Frederick are all set to commence their pre-seasons on time as none were on the club's roster for surgery following yet another round of September heartache for the expansion side.