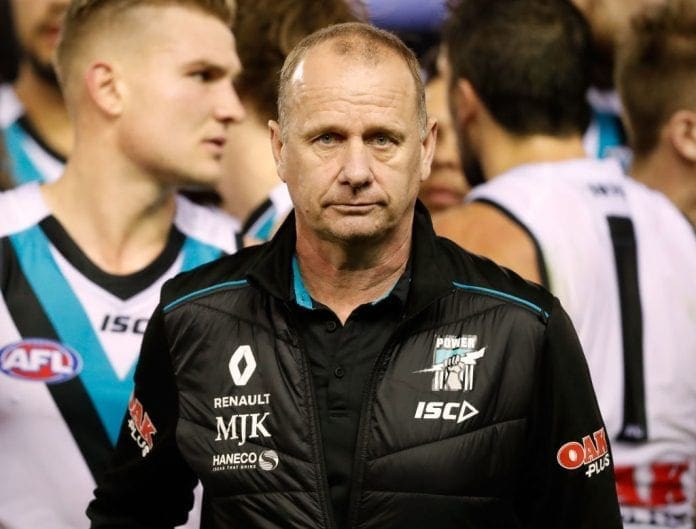 Port Adelaide chairman David Koch expects coach Ken Hinkley to lead the club in 2021.
Last year, Hinkley explained that a finals clause in his current contract meant the Power had to make finals in 2020 for him to retain his job.
Koch did nothing to quash speculation last year but now he has downplayed the importance of the the clause, insisting Hinkley is in a "great spot" to remain at the helm next season.
"As far as I am concerned Ken will be coaching next year,'' Koch said on ABC Grandstand.
"I don't talk about people's contracts but it seems to be a massive focus and I know Ken's talked about it.
"But it was there as we had performance triggers in virtually all our contracts with people who work for us because ... we're a performance organisation.
"Because there's that trigger there doesn't mean it will be triggered at all. If there's a clause there it just means that there's an opportunity - if the club agrees and wants to do it.
"My view is Ken's in a great spot at the moment, the team's in a great spot.
"The work that he's particularly done in the last two years, in terms of building our list, we could not be happier with. And so I'm extremely confident that Ken will be coaching next year."