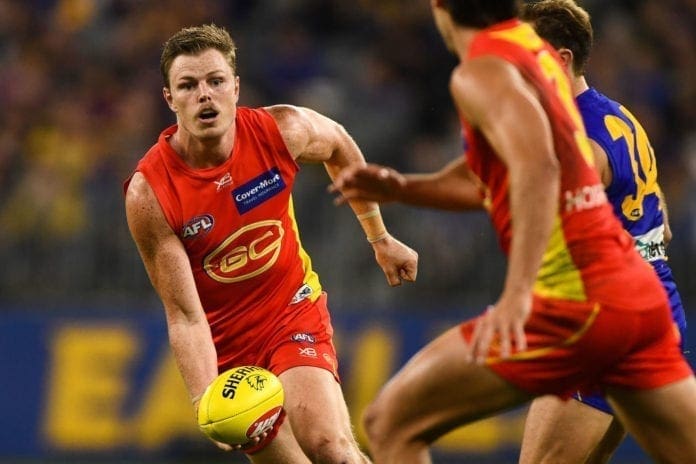 Carlton hit the jackpot in the 2013 trade & draft period, picking up future captains Sam Docherty (in a trade from Brisbane) and Patrick Cripps at Pick 13 in the National Draft.
However, in the shift from Shane Rogers to Stephen Silvagni in the list management position, Carlton's list turnover went into overdrive in 2015 with mass delistings and retirements followed by a trade and draft frenzy.

Eight of the fifteen players moved on by 'SOS' were delistings, with Nick Holman being the only player to be recycled back into the AFL and the sole survivor of that cull to this day.

At the time, Carlton fans weren't too worried as by the end of the draft they had picked Jacob Weitering, Harry McKay, Charlie Curnow, David Cuningham and Jack Silvagni, but hindsight suggests they cut too deep.

Holman was never in Mick Malthouse's plans, featuring only once in his debut season and only getting another AFL game after the erstwhile supercoach had been sacked and caretaker coach John Barker put him in for eight games once the season was lost.
Ahead of the 2016 season, Holman shifted to SANFL club Central Districts, where the part-time salaries are the most attractive among second-tier state leagues, but it wasn't until 2017 that he got noticed by AFL scouts again. 
The timing was perfect for Holman, as the Gold Coast Suns were transitioning from outgoing list boss Scott Clayton to incoming GM of list management Craig Cameron, with rookie coach Stuart Dew also arriving at the club. 
The parallels between Dew and Holman go back further than that though, with the rookie coach having played 42 SANFL games across his career and often had to fight for his list spot, both having done it with Central Districts.
Holman's recruitment in the rookie draft was largely overlooked amidst the Suns' ballsy trade & draft period, with the expansion club controversially trading out Pick 2 for Lachie Weller and selecting dark horses Wil Powell and Charlie Ballard in the draft. 
By the end of the hard-headed Holman's Suns debut, a 14-tackle performance in a slugfest victory against North during a Cairns tropical storm, Suns fans knew the club had found a diamond in the rough. 
Playing every game in 2018, his 2019 season was done after 12 games when he succumbed to a lower back injury that required surgery, however, he had done enough to earn a two-year contract extension after 34 of 44 possible games. 
A further 28 games from a possible 39 by the end of 2021 for the man they call 'Freckle' saw him upgraded from the rookie list to the senior list six years after being delisted by the Blues, yet while certainly a rare feat it wasn't the most remarkable thing about that season. 
All fans recall when Richmond's 2021 flag defence was mortally wounded as Dustin Martin was cut in half by Mitch Robinson in Round 18 at the Gabba. Still, few knew at the time that Nick Holman had suffered a similar injury in the same round and that they were admitted to the same hospital. 
Holman was hospitalised for the same amount of time and lost the same amount of weight, albeit with nowhere near the headlines, then tragedy would strike both players again, as Martin's father and Holman's mother passed away during the Christmas holidays.
A lesser person might have given up. Even Dusty needed more time in the early stages of the season, although they do not come much tougher than him. But Freckle came back in Round 1 in a season-defining away win over West Coast in Perth, with the players and coaches dedicating the win to his late mother. 
He finished 2022 fifth for goals and third for tackles (most inside forward 50) at the club, but it has always been his elite pressure that sets him apart, with the streamlined forward playing like a man possessed as the Suns surged into finals contention.

Holman's season came up two games short, much as the club did in finishing outside the top eight, but with a full pre-season behind him for the first time since he came to the Suns he charged head-first into a Round 1 contest against Sydney, a team he had never lost to playing for the Suns in four games.
After a rough pair of losses to open the season, the hard-nosed Holman, replete with his somewhat customary head-dressing, this time earned by running through a hapless Sam De Koning in a pure head-over-the-ball contest, ran out the game in a best on ground performance, his performance typified with a width of the field run-down tackle before setting up a game-sealing Ben King set shot goal.
Undeniably, Carlton's fire sale at the end of 2015 ultimately turned their fortunes around, but Holman is proof that they were mistaken in dismissing him as he charges towards 100 games as one of the Suns' first picked each week.

Another year in the leadership group shapes as Holman's biggest yet, which also happens to be a contract year for the hard-nut pressure forward.
As much as his competitiveness and mongrel are welcome on the field, it has been his outgoing personality and infectious optimism around the club that has played a part in transforming the Suns' culture. 
The team who has learnt to never say die.