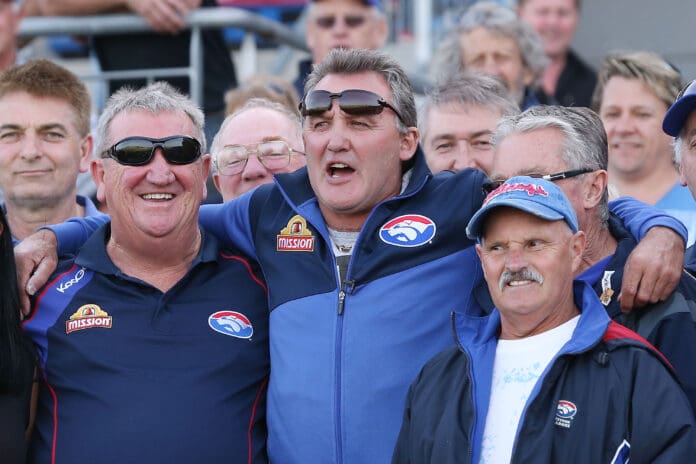 Western Bulldogs great Doug Hawkins was taken to hospital on Thursday morning following a lightning strike to his Yarraville work site.
After noticing the storm had rolled through, Hawkins took shelter in a small shed but found himself in a scary situation when lightning hit the box.
The 350-gamer told 3AW that he felt light-headed and unwell in the aftermath, and was sent to hospital as a precaution.
It was almost traumatising for the 62-year-old.
"I was too scared to get out of the box to go to my car, which was about 10 metres away," he said.
"That was the most scariest experience I have ever, ever had."
Thankfully, the former Footscray captain is ok, and was back to his joyful self, jokingly comparing the situation to memories from his playing days.
"It was nearly worse than playing on 'Dipper' (Robert DiPierdomenico) in the 80s and not knowing where he was at a loose footy," the AFL legend said.
With a wing named after him at Whitten Oval, Ross and Russel of 3AW joked that perhaps the shed should also be named after one of the all-time great wingers.