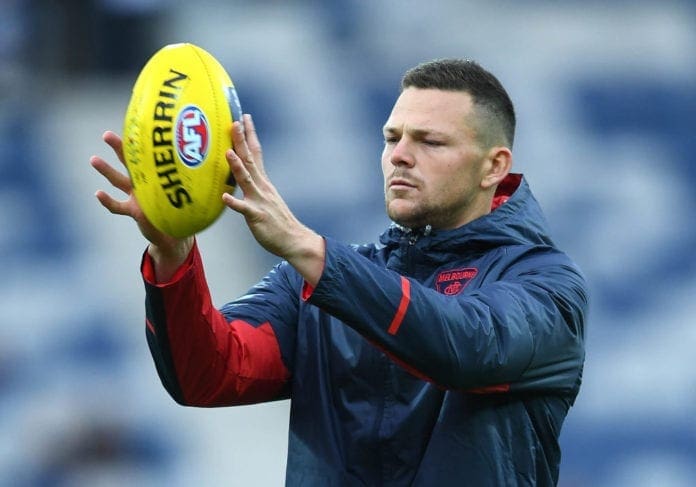 Steven May has revealed that he re-injured his hamstring in the Grand Final, but opted not to find out just how hurt he was.
May originally injured his hamstring in the preliminary final and faced a race against the clock to be fit for the 2021 decider, admitting that had it been any other game he probably wouldn't have played.
Speaking to AFL.com.au after Melbourne broke their 57-year premiership drought, May said he wanted to be free of any mental demons about the injury leading into the biggest game of his career.
"I got a scan and a chose not to be told about the result because I wanted to just give myself every chance to play," May said.
"We went off my symptoms and my strength and the way I was able to train and present, and they were pretty happy with it.
"I knew 'Goody' was a bit sheepish about it, because he kept asking me how I am. He obviously knew the result, but I didn't and I'm glad I didn't."
May appeared to be in good health throughout the game but revealed that he had re-injured the hamstring in the second term.
He admitted that he knew something had gone wrong but didn't tell club medical staff in fear of being sat out for the rest of the game.
"I thought maybe I've been carrying on a little bit about this injury, but then in the second quarter I hurt it again and thought there's something there," he said.
"I just carried on. I didn't speak to the doctors or the physios, because I didn't want to be ruled out. And then it wasn't until after the game our doctor told me."
May kept Aaron Naughton to just one goal for the night while managing to collect 14 disposals and five marks.