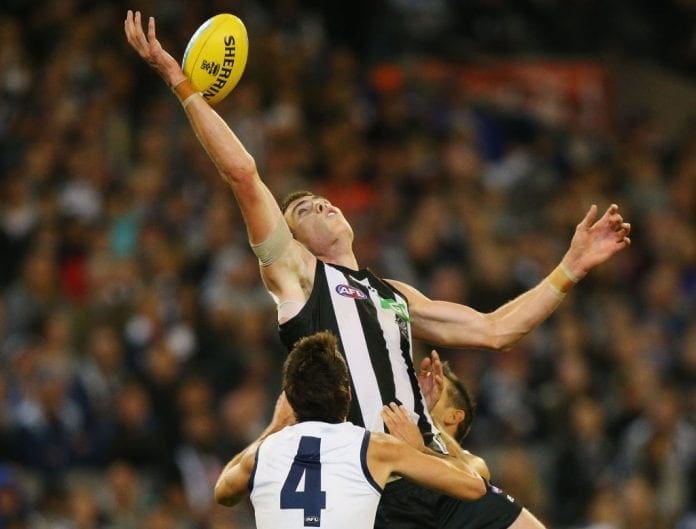 Mason Cox has weighed in on the conversation around the ruck action that saw Hawk Lloyd Meek fined for kneeing during Monday's clash against Geelong.
The first quarter incident saw Meek use his knee in a contest against Cats ruckman Mark Blicavs, who left the ground but returned in the second term.
Geelong coach Brad Scott spoke about the incident post-game, saying the AFL had been clear that players had to stop using the knee-up technique.
"You can't do it. The AFL sent out a memo that couldn't have been clearer, saying not only is that a free kick, that it is reportable. You cannot do it. It has to be taken out of the game," Scott said.
"Just stop doing it. That should be the message from the AFL; the disappointing thing is they sent out a memo two weeks ago saying they couldn't do it."
Speaking on the The Mason Cox Show podcast, Cox disagreed with Scott's sentiments, saying that Meek was simply protecting himself while trying to win the ball.
"I respect Chris (Scott) and his opinion. (But) if you're in the centre bounce and you get a knee to the rib and still get your hands to the ball, (it's) play on," Cox said.
"That's the (the rules) I've always been told ... I don't think it should've been (a free kick to Blicavs). (Meek) got his hands to the ball and actually got the hitout.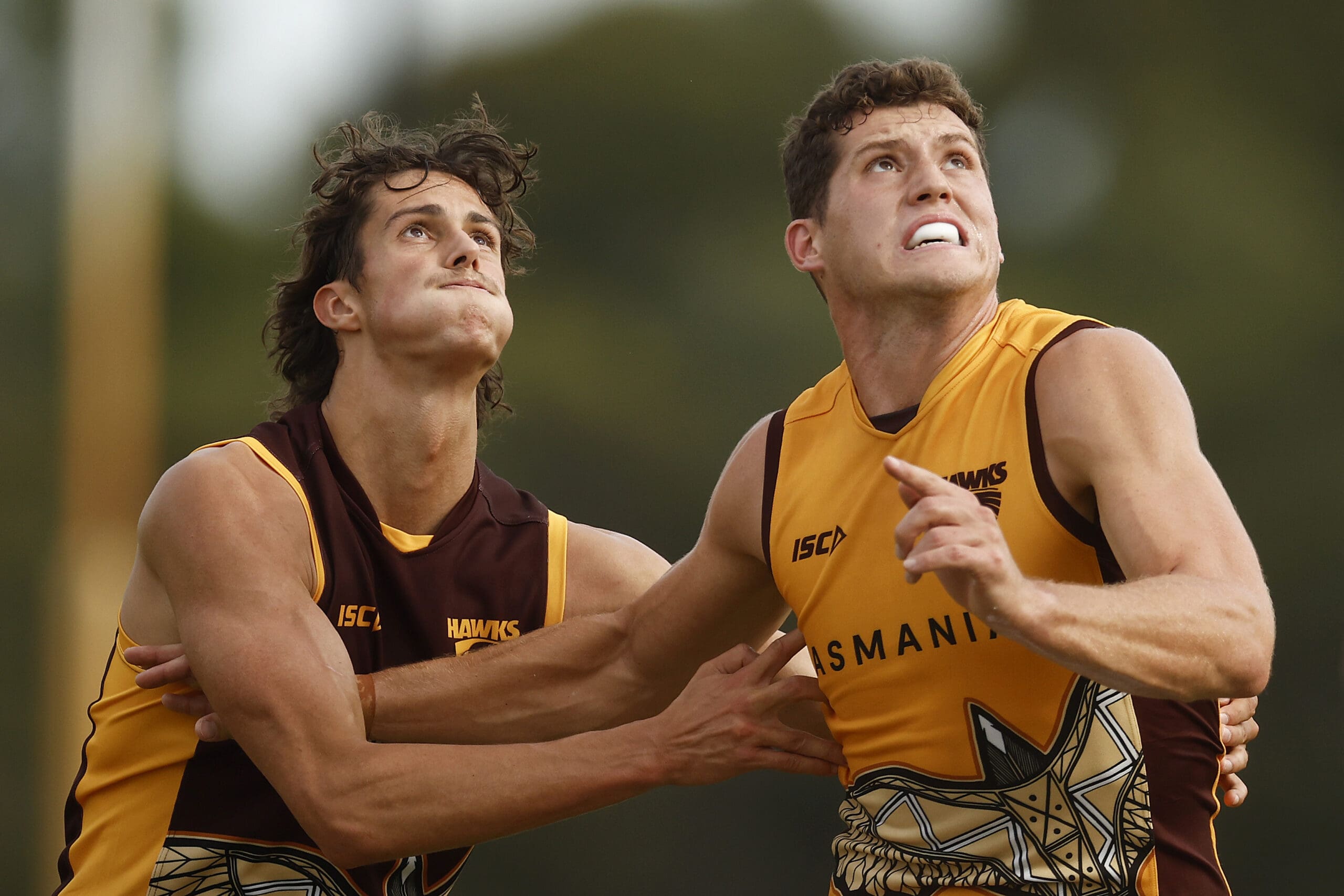 "Mark came across too early trying to make contact. Meek said: 'OK, well I'm just going to stick my knee out,' protecting himself.
"To me, if you sit there and say we're not allowed to put our knees up anymore, then what's the point of the ruck contest? We might as well just have a ball up in the middle of (the ground).
"It's jumping with your knee to protect yourself. That's why (ruckmen) wear shin guards, because you know someone is going to be trying to literally injure you.
"You might break a rib. I've broken ribs ... it's part of being a ruckman."
Meek copped a $3000 fine from the MRO from the action, which was graded as careless conduct and medium impact, but escaped a suspension.
Cox also revealed that often ruckman push the rules to see what they can get away with, but admitted a lot of umpires "just let it go".
"A lot of the times as a ruckman, it's almost: 'What can I get away with?'" Cox said.
"You'll see (examples where) a ball get thrown in, and before the ball even leaves the umpire's hand from the boundary, the ruckmen are already in contact engaging within two metres.
"If this is a natural football action, then we're in all sorts of trouble." - Garry Lyon didn't like what he saw in the ruck incident between Meek and Blicavs today.

📺WATCH #OnTheCouch on Ch. 504 or stream via @kayosports https://t.co/cy5fYmMShl pic.twitter.com/l14kvHhyVA

— Fox Footy (@FOXFOOTY) April 10, 2023
"There's a lot of: 'OK, I'm going to put the pressure on you umpire to essentially make a call here. If you don't, I'm going to keep doing this for the rest of the game.'
"A lot of umpires just let it go. I couldn't tell you the last time I heard early contact from an umpire – I don't think I've ever heard that in my career.
"There's things like even in centre bounces where ruckmen step outside the centre circle before they go. Almost every single ruckman does it, but I've never seen a free kick from it.
"There's little things like that the umpires just let go because they want the game to play on, that's the AFL rules."