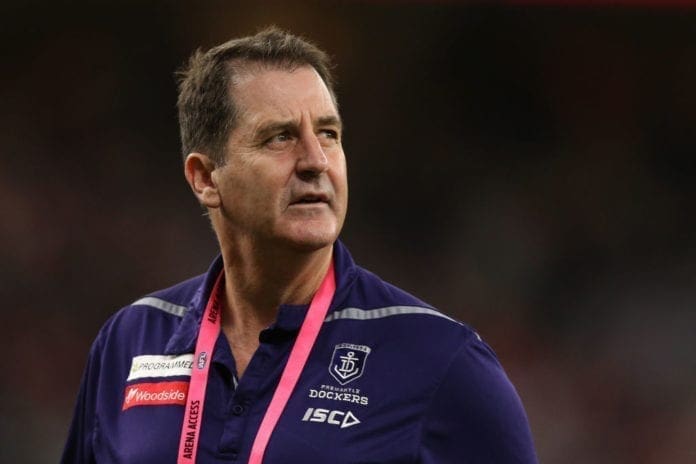 Ross Lyon is hopeful of changing the "disrespectful" narrative that surrounds St Kilda as the two parties sit "very close" to announcing their reunion amid the coach's imminent return to Moorabbin.
Lyon has held several rounds of conversations with the club this week, with the Saints having looked toward their former senior coach as Brett Ratten's successor.
Ratten officially departed the Saints last week, with the red, white and black club now in line to potentially unveil Lyon's return to Linton Street as early as Friday.
Speaking to 9 News on Thursday, Lyon stated his heart has been "opened up" as he narrows in on the senior coaching vacancy at St Kilda, revealing he and the club are "very close" to reaching the end of the process.
"We're very close and giving both parties time to do their ERP, their due diligence and hopefully get across the line in a not-too-distant future," Lyon said.
"Because things are pointing that way. I'm keen, my heart's been opened up.
"I'm sort of diving in. We're very close, progressing, we presented to the board yesterday and had some long meetings, talking about philosophy and really trying to understand where they're at and what they're trying to achieve."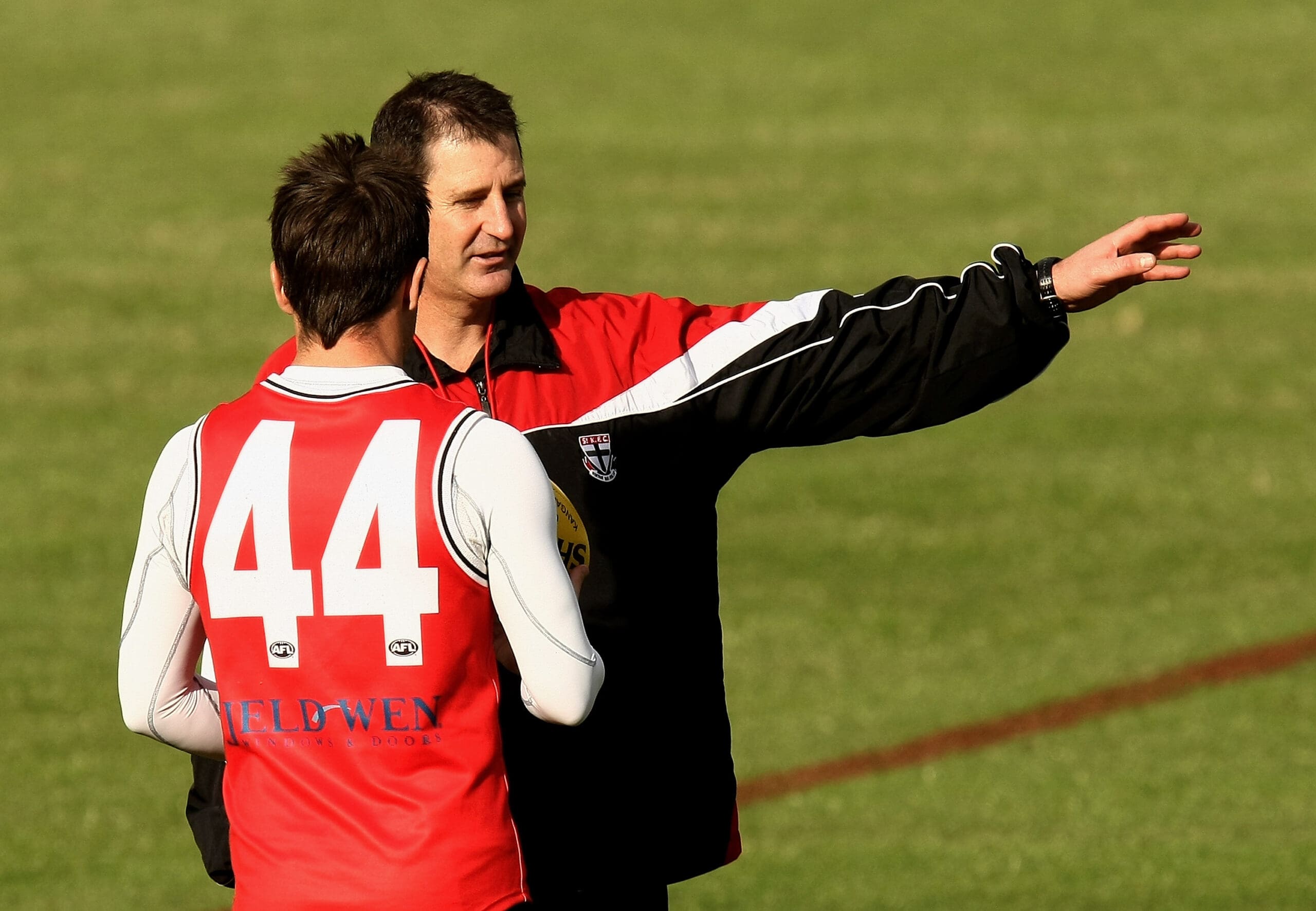 Lyon will rejoin the Saints 11 years after departing the club in favour of a move to Fremantle, when he ended a five-year stint with St Kilda that amassed two grand final berths and a winning record of 64.46 per cent.
But in the years since his departure, the Saints have amassed just one finals win - conjuring a narrative that Lyon is hoping to eliminate in his return.
"I don't like the narrative around St Kilda," he said. "Maybe it's deserved but sometimes it's a bit disrespectful.
"Hopefully we can get to a point where I can roll up my sleeves and help change that, hopefully."
Lyon has coached 305 AFL games across his stints with the Saints and Dockers, recording 172 wins, 128 losses and 5 draws.