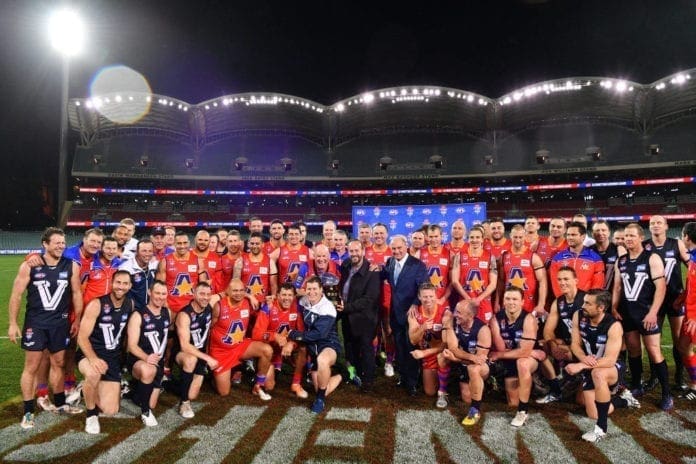 The EJ Whitten Legends Game is set for a modern-day makeover as the annual charity clash will be played under the vexed AFLX format.
The pre-season showcase went under a makeover of its own this year, with the introduction of four new franchises, player drafts and Gatorade game-changers adding to the league's latest game style induction.
The format received controversial and mixed reviews from fans and critics, while the AFL dove deep into their pockets to acquire some the league's best to be involved.
The league will look to follow suit with their latest rebrand of the Legends match, adding incentives for participants, as they look to flood the lineups with recently retired players rather than veterans.
The Herald Sun believes accommodation at Crown is the leading motivation to lure in big fish for the showcase.
The match is also set to return to Melbourne following its venue change to Adelaide in 2018, with this year's fixture set to be hosted by AAMI Park during the bye round preceding the first round of finals.