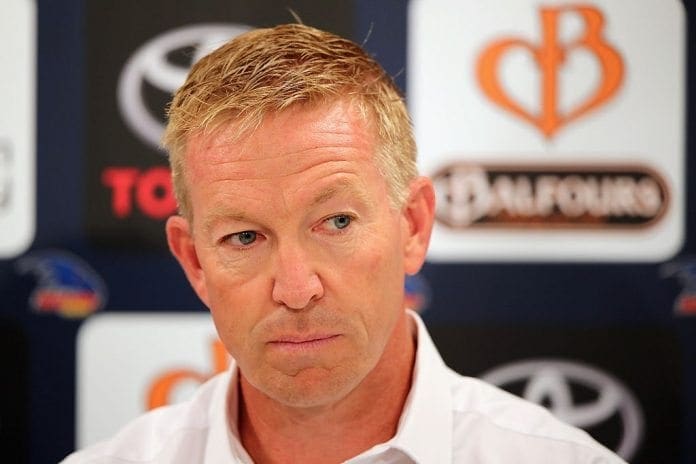 Kangaroos CEO Ben Amarfio has spoken on the club's expectations of newly appointed coach David Noble and how the club could have shown greater support for former coach Rhyce Shaw.
Speaking to AFL Media, Amarfio looked to clear up any misunderstandings from the aftermath of chairman Ben Buckley's comments regarding North Melbourne's expectations of Noble earlier this month.
Buckley said Noble should be "competing regularly in the top four and ultimately looking to win a premiership" in "two to three years time" during an interview with SEN.
Amarfio added to Buckley's comments, stating the ambitions were a broad goal rather than a key performance indicator for their new coach.
"We want to be aspirational, we want to be ambitious, we want to set audacious goals. But that's not a KPI," Amarfio said.
"I don't want this to come back on David and I've made it very clear to David and he knows that."
Speaking on Shaw, Amarfio admitted the club could have done better in supporting the mental wellbeing of their former coach.
"If you look at the outcome you'd have to say we weren't doing enough. But we obviously didn't have a tight handle on what Rhyce was going through other than what was obvious and overt," he said.
"Could we do more, should we do more? The answer is yes, we can always be better. We thought we were doing as much as we could, we had 26 football staff at the club, we had doctors, psychologists on tap.
"We were criticised early days because our support squad was 'over the top'. We were roundly criticised for taking too many people … you can't win."