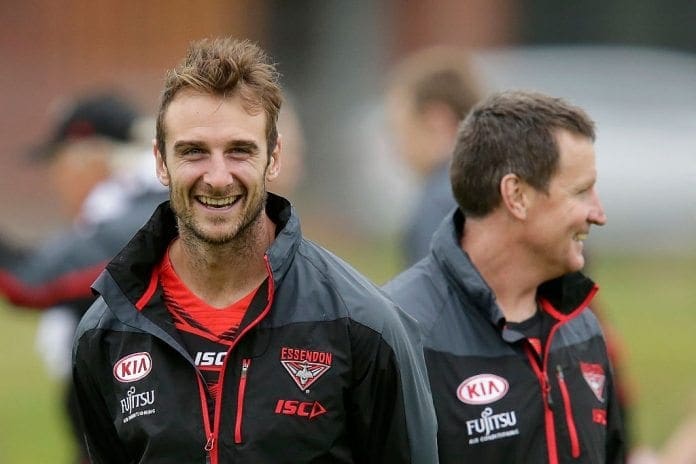 Former Essendon forward Matthew Lloyd believes Jobe Watson will be thrown forward by the club in 2017.
Watson told 3AW Radio on Wednesday that the Bombers would benefit greatly from the 31-year-old moving to the forward line this season.
"I think Watson will be more in the forward line than in the midfield this season," Lloyd told 3AW on Wednesday night.
"He's one of those players that after 12 months out, he's one of the ones I'll be really interested to see how he comes back.
"It's not as if he's a quick player, Jobe, but he's really super smart, really clean...I think playing forward is really going to suit him.
"Because they've found some midfielders in the absence of Watson, he probably needs to stay out a bit more than he did in the past.
"He was such a dominant force in there, but you've got to find greater avenues and have a deeper midfield, rather than relying on Jobe like they have in previous seasons."
Watson looks set to be joined in the forward line by fellow banned Bomber, Cale Hooker, with forwards coach Hayden Skipworth confirming that he has been earmarked as a forward in 2017.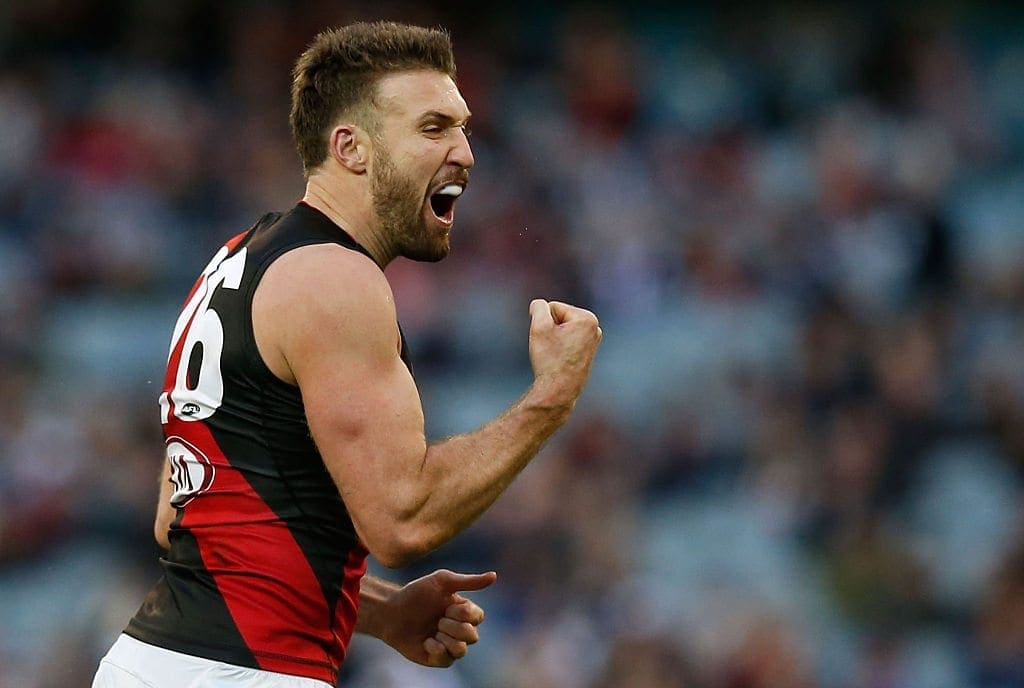 Lloyd said that Hooker should combine with Joe Daniher to form a formidable partnership in the front third.
"I reckon Hooker and Daniher should be aiming to kick 100 between them," Lloyd added.
"I think he'll (Daniher) kick around 60 goals and I think he's good enough if his body stands up for him.
"Hooker, he kicked (21.21), so he needs to get his goalkicking right as well, from the last 10 games of 2015 where he won the best and fairest. I think he's good enough to kick his 40.
"It's a pretty good forward line on paper you'd have to say."