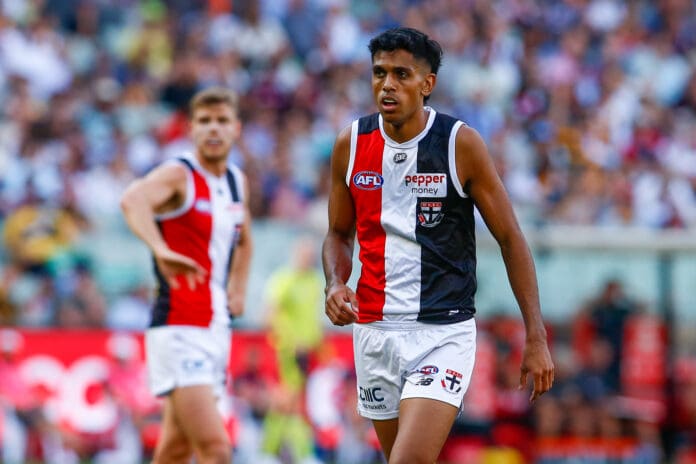 A majority of the top 20 picks from the 2021 AFL Draft have already re-signed with their clubs, however three players are yet to do so.
Nasiah Wanganeen-Milera (St Kilda), Ben Hobbs (Essendon) and Kai Lohmann (Brisbane) are the last three players from the top 20 picks in their drafting year yet to recommit and extend their contracts with their respective clubs, opening potential interest from rival sides.
"This is an interesting one, 17 of the top 20 picks from that year have already re-signed," AFL reporter Cal Twomey told SEN Breakfast
"The players who haven't (re-signed) are Nasiah Wanganeen-Milera at St Kilda, Ben Hobbs at Essendon and Kai Lohmann at Brisbane."
Twomey noted other clubs would start to watch and monitor these players and see how they progress if these players are still unsigned throughout the rest of the season, however St Kilda is eager to hold onto Wanganeen-Milera.
"The Saints are keen to extend Wanganeen-Milera, of course he's one of their best users of the footy," said Twomey.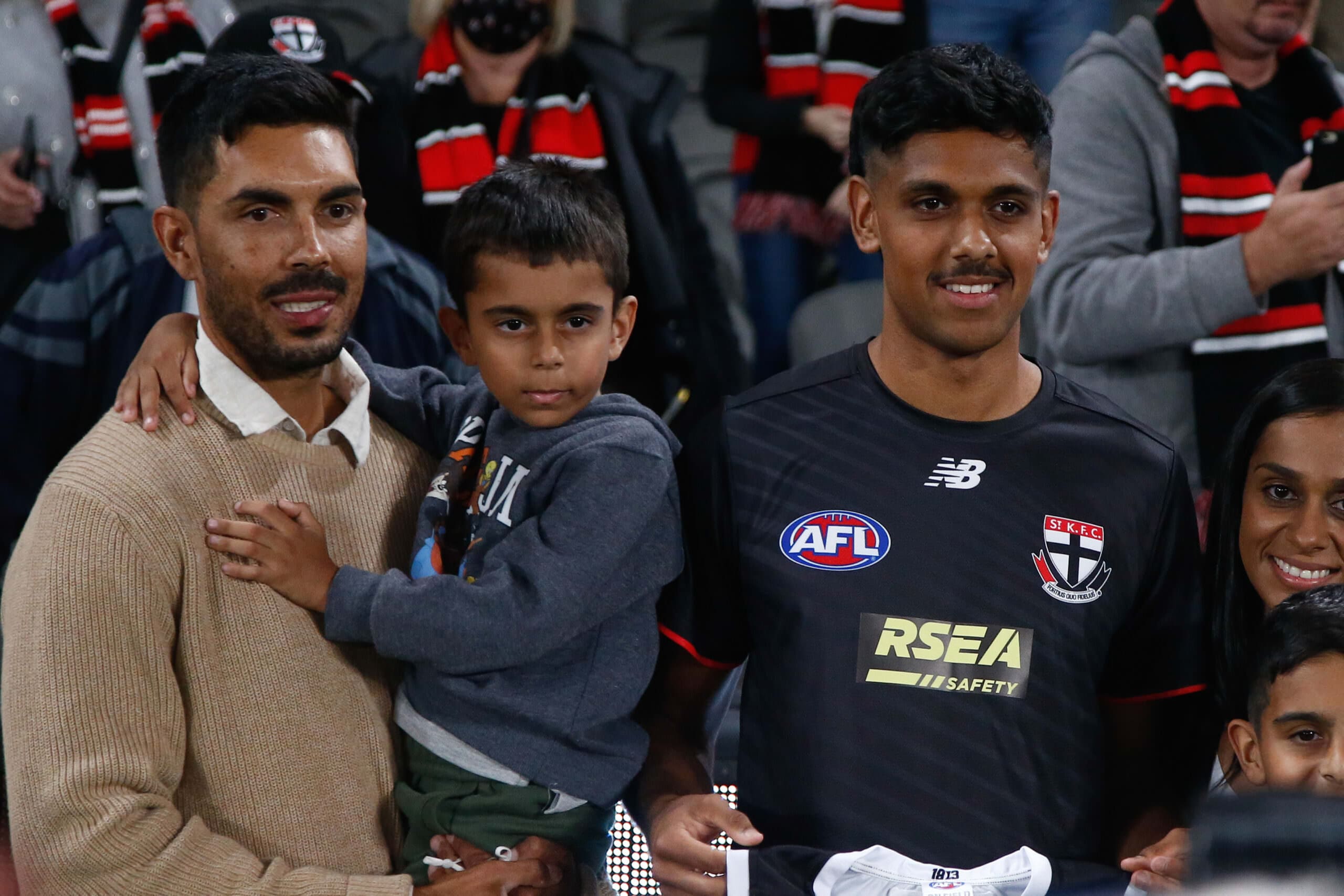 The 20-year-old from St Kilda was pick number 11 in the 2021 AFL Draft and was originally drafted from Marion in South Australia,  playing a total of 17 games in 2022. During pre-season training for the 2023 season, St Kilda decided to move Wanganeen-Milera from the wing to the backline under the leadership of Corey Enright.
The St Kilda assistant coach credited Wanganeen-Milera and his performance in the backline throughout the pre-season when speaking to Saints Media earlier this year.
"He does read the game pretty well, and again he's only learning what it looks like behind the ball as opposed to playing outside on that wing," Enright told saints.com.au.
"The way the game is these days though, you need guys who can get the ball safely and quickly out of your defensive half, and he's got the attributes to do that."
On the other hand, Hobbs' future isn't as certain, with the number 13 pick yet to receive any offers from Essendon and instead has been playing in the VFL.
Hobbs made his debut during Round 5 in the 2022 season and played a total of 17 games. Hobbs later received the Rising Star Nominee during Round 15 and is currently recovering from a calf injury.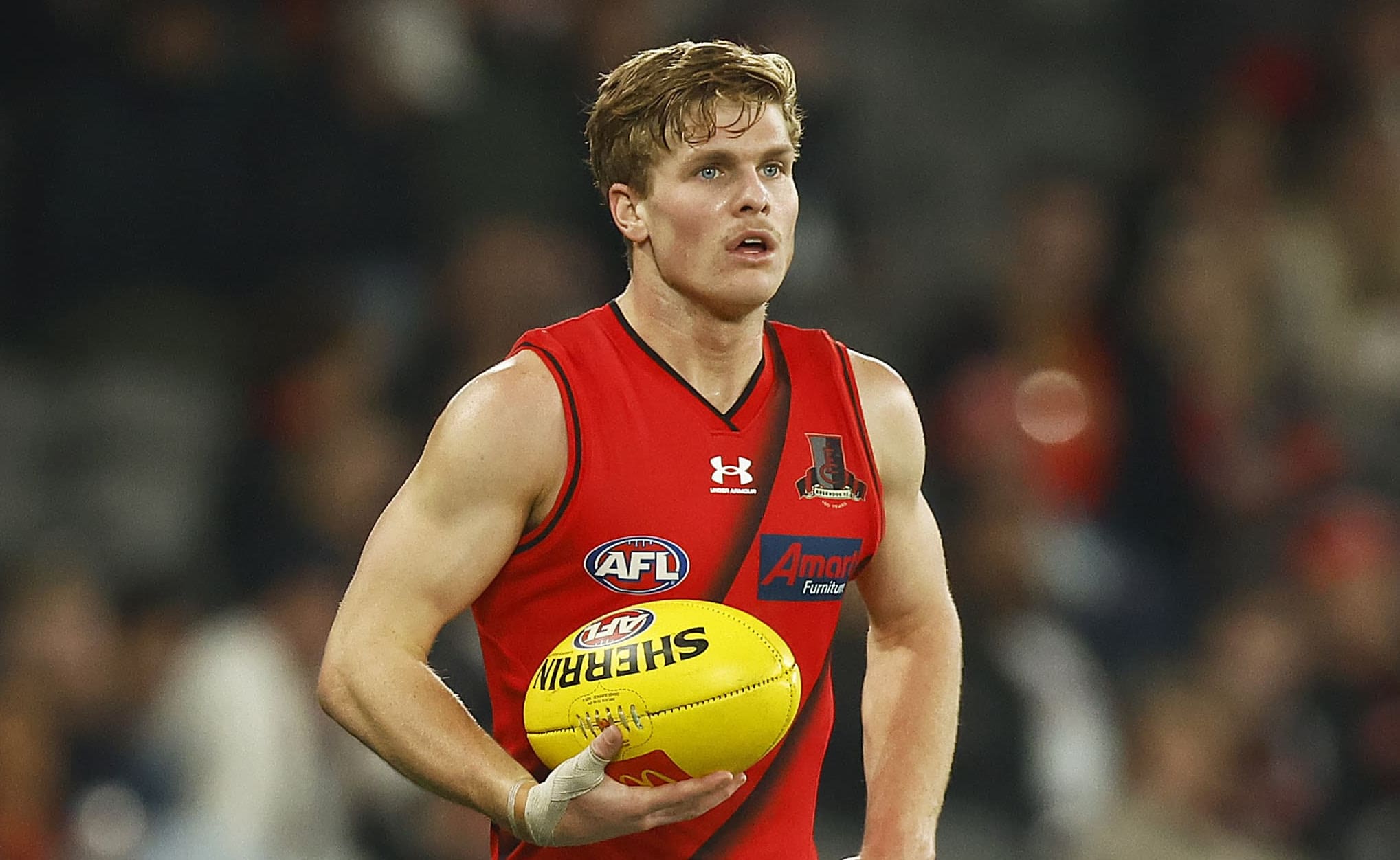 "Hobbs hasn't had a contract offer as of yet, he was in the VFL last week, so clubs are watching him where he fits into the Essendon midfield mix," Twomey said.
Last week Hobbs played his first competitive match minutes of the year during a VFL practice match against Box Hill and it is expected that he will play against GWS in the VFL later on this week.
Similar to Hobbs, there hasn't been much indication that Brisbane Lions player Kai Lohmann is near to re-signing a new deal with the Lions.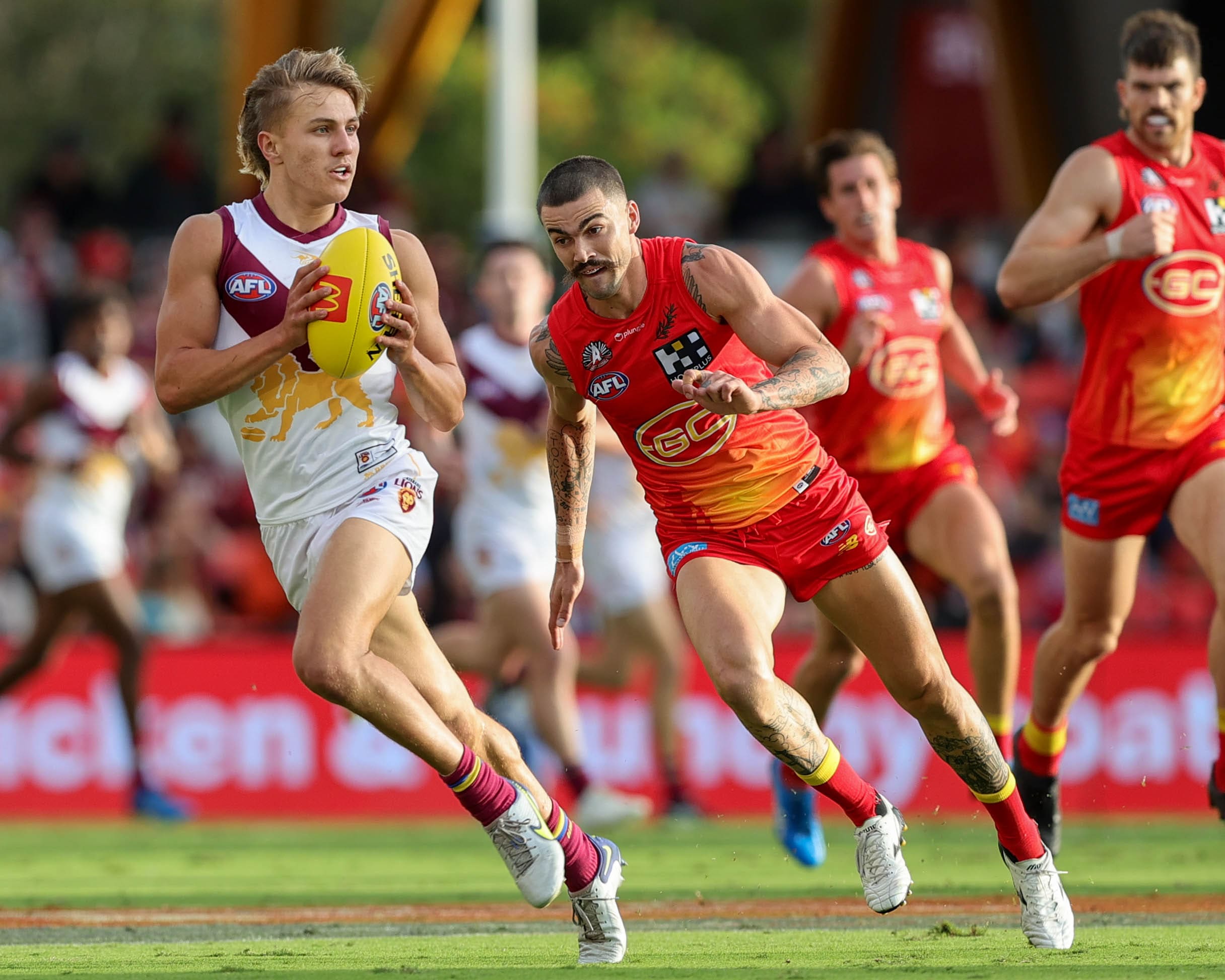 Lohmann was the number 20 in the 2021 AFL Draft and was sidelined almost instantly due to a high ankle sprain which he suffered one week after making his AFL debut.
Twomey noted that it was possible that the trio of players could leave their clubs and move elsewhere if they fail to re-sign and extend their contracts. This move would be similar to Ollie Henry and Tanner Bruhn last year, who both joined Geelong after their first AFL deals ended.
Twomey inferred that clubs will be closely watching to see whether or not any of these players are keen to push for a change.
"Of course, we know last year Tanner Bruhn and Ollie Henry left after a couple of years at their respective clubs and ended up at Geelong," he added.
"I'm not saying these guys are necessarily going to happen like that.
"But clubs will be watching these guys if they do play this out a little bit longer and it plays out longer with their (current) clubs."