Good news football fans, we will not have to see that horrendous power rangers looking Hawthorn alternative guernsey beyond this season!
Hawthorn has today revealed the alternative guernsey that the club will be wearing for the next two seasons.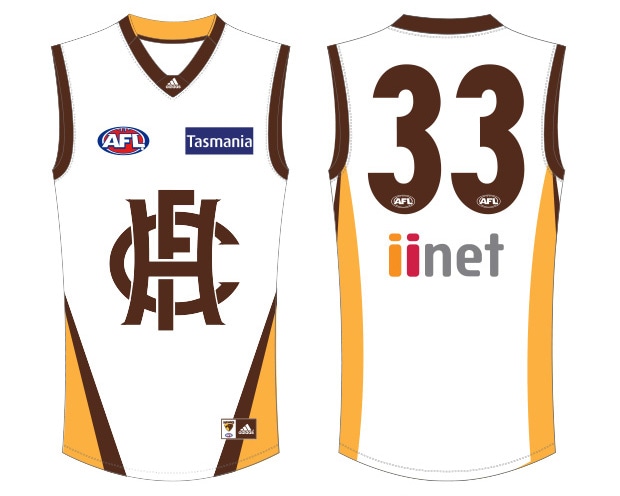 The Hawks launched a design competition, with the fans voting for their favourite guernsey.
Courtney Bree, a 22-year-old graphic design student from Pakenham in Victoria designed the winning guernsey.
"I submitted a few designs, but I'm really happy with the one chosen – it was my favourite," Courtney told the club's website.
"It's amazing, I've been a Hawks fan my whole life and it's just so exciting to think that I will be a part of Hawks history and that Luke Hodge is going to run out in my guernsey."
The design features the HFC monogram, which has not been part of a Hawthorn guernsey since 1932.