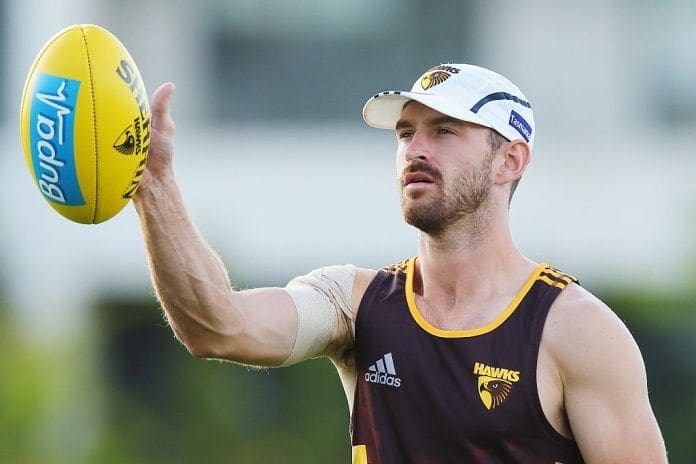 Hawthorn player Brendan Whitecross has had his $130,000 Porsche Macan stolen overnight.
The vehicle was stolen from Whitecross' Croydon home overnight, with Nine News reporting that the men broke into Whitecross' home at around 2am while he and his family slept, taking a set of keys, before stealing the car.
The vehicle was pursued by Police on Tuesday morning, before it was eventually torched and dumped at The Glen Shopping Centre, in Melbourne's south east.
The men tried to escape on foot, before three men were arrested by Police.
A fourth man is believed to still be at large.
"It was pretty scary," Whitecross told 9NEWS.
"By the time the dogs started barking, the car was off so I didn't get a real good look at them… The adrenaline took over and I was straight down the stairs.
"They tried to get out of the front door, then basically supermanned through the front window."
The house where two men broke in and stole a $130,000 Porsche is that of Hawthorn player Brendan Whitecross @9NewsMelb pic.twitter.com/dztPKcG97Y

— Kieran Jones (@kieranjones_9) December 5, 2016
Two people arrested after Porsche was stolen in Melbourne overnight. Seen avoiding police earlier today. #7News pic.twitter.com/rSVspVK4pE

— 7 News Sydney (@7NewsSydney) December 5, 2016
Stolen Porsche dumped at The Glen shopping centre car wash @theheraldsun pic.twitter.com/4tLvjVKr2g

— Nicole Garmston (@garmoheraldsun) December 5, 2016