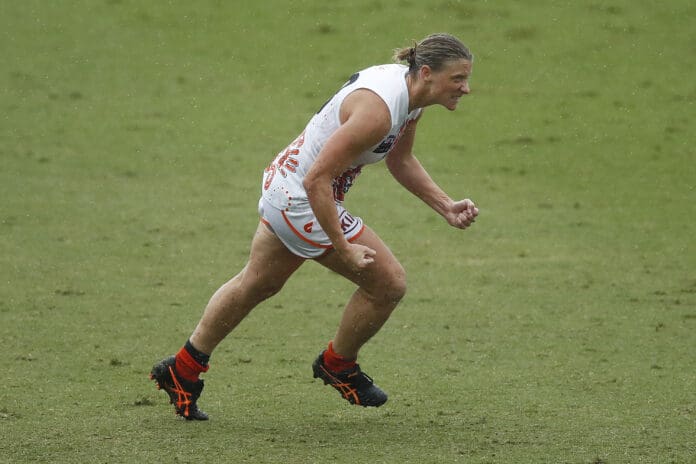 Alicia Eva and Cora Staunton have been honoured with GWS Life Membership at the club's recent awards night in honour of their achievements at the Giants
Both Eva and Staunton played their 50th AFLW game in season seven and have been key to the club's campaign throughout.
Staunton has been a dominant force in the forward line and the club's leading goal kicker for the last four seasons.
Eva, who was selected as an All Australian in 2018, also took out the best and fairest title that season. The 31-year-old has captained the club since 2020 and continues to be a role model for the younger players that come through the club.
Eva thanked her family and paid tribute to inaugural coach, former AFLW captain Amanda Farrugia, her teammates and Staunton, while accepting the honour.
"It's a huge honour, life membership is pretty incredible," Eva said.
"When I stopped and reflected, I've actually lived a bit of a life here at the GIANTS, particularly in the last few years. It's an incredibly special moment and recognition."
Eva's initial thought upon finding out of her induction the day of the event was that her dad would not be present in the room – one of her biggest supporters.
"I need to thank my family and my dad in particular. He's my biggest supporter in footy and he would be absolutely thrilled for me," Eva said.
"When I came up to the GIANTS Alan looked at me from a different lens, he made me a better player, he had belief in me.
"To the rest of my teammates, thank you. It's why we play a team sport, it's because we love the people in sport.
"I feel privileged, it's an honour to be able to lead you girls. I don't take it lightly; I probably take it too seriously at times but it's because I love it.
"I'm incredibly honoured, thank you to the GIANTS, thank you to the exec, thank you to Bri (Harvey). Thank you Tony (Shepherd) and go the GIANTS."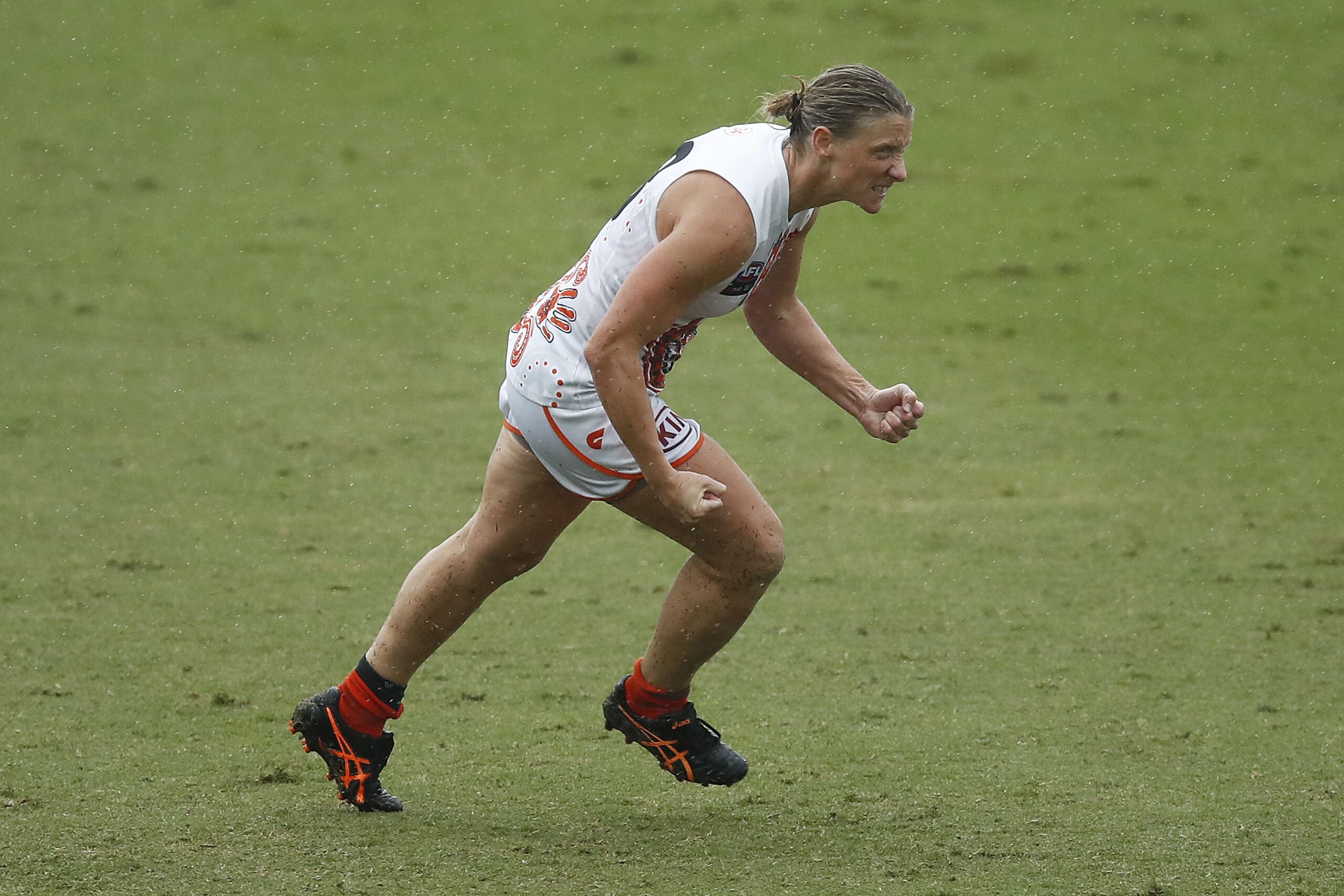 The 25-year-old Irishwoman, Staunton, paid her gratitude for the induction and thanked her family for sharing the game with her and supporting her during her journey.
"I was hugely shocked when I received the call from Chief Executive Officer Dave Matthews," she said.
"Life membership to an AFL club is probably something I don't quite understand yet.
"But when you look at the list of the names in the GIANTS' life members list, it's a massive honour."
"My family, I'd like to thank them. They're up week in, week out in the middle of the night supporting me. They're huge GIANTS supporters, as is all my friends, so to my Dad, my brothers and sisters, niece and nephews, I thank them for all their support.
"To Alan McConnell, thank you for everything you've done for me.
"At my age I've gone through a huge amount of coaches and played a number of different sports, but without doubt you're the best coach I have ever worked with. Your care for everyone, particularly those that come from the other side of the world. You've helped me be the best version of myself both on and off the field and I owe everything I've achieved in this sport on and off the field to you."
The pair joined a list of legends of the club that have all been a big part of contributing to the Giant's short history.