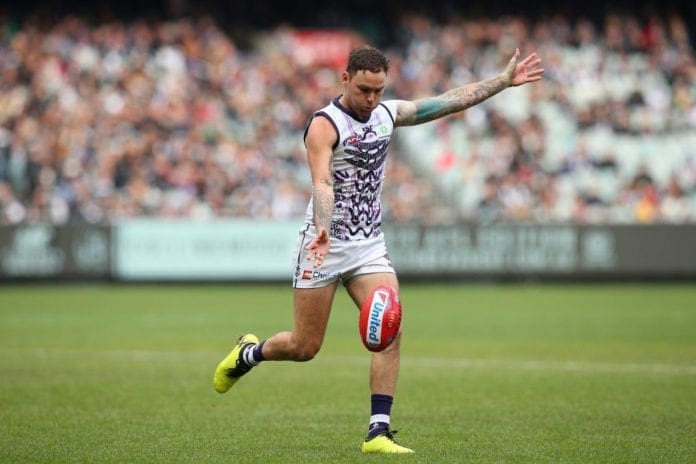 Fremantle's list management group will weigh up decisions for off-contract players at the season's conclusion but will be keeping WAFL-affiliated side Peel Thunder's premiership tilt in mind.
While the Dockers won't be moving on to the post-season, their reserves outfit sits in third with a finals spot booked before the last round of the state competition's home and away season.
Up to 15 AFL-listed players are expected to be part of Peel's flag push, with the Thunder looking to return to the summit since their successful 2017 campaign, where they won a second WAFL premiership in as many years and Fremantle best and fairest winner Luke Ryan claimed the Simpson Medal against Subiaco.
The group playing a key part in Peel's promising season includes a handful of Dockers players who are yet to learn where their future sits as the AFL season draws to a close.
Veteran trio Joel Hamling, Nathan Wilson and Travis Colyer will all hold down roles for Peel while Fremantle's list plans ramp up as they look toward the future.
Speaking to media on Wednesday, Longmuir said the club will have tough decisions to make, but won't rush calls on a number of its off-contract list.
"We've had preliminary discussions. Those discussions will be ongoing," the Dockers coach said.
"We won't make any rash or quick calls, we've got time. Hopefully Peel go into finals and we get another body of evidence for some of those guys. Those talks and decisions will play out in due course.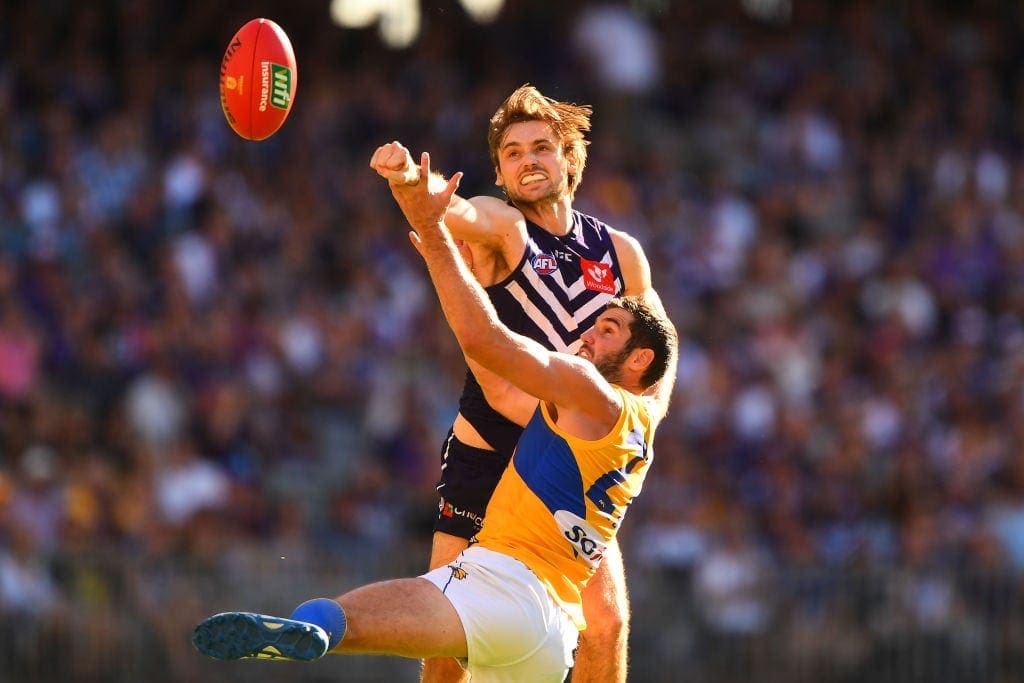 "There will be some guys that we recommend play finals. There will be a lot of guys who just want to have the experience playing in finals.
"Some of our guys talk really highly of the finals experiences and the flags they won at Peel as young players, guys like Luke Ryan and 'Tabs' (Matt Taberner). They speak really highly of those finals series and the experience that it gave them.
"We want to give as many of our players that opportunity as we can. We'll start making those decisions over the next couple of weeks as to who sees out the finals. We think it'll be up to maybe 15 guys that will go on with Peel once our season finishes."
Longmuir expressed his delight in the selection pressure that has been placed on Fremantle's senior side from underneath, with a number of players containing to fight for minutes at AFL level.
Speedster Colyer, 31, has been one that has overcome obstacles in 2023 to still be in the selection frame.
"He (Colyer) is a bit like a few guys who are mature players in the WAFL fighting for really consistent form and fighting for an opportunity," Longmuir said.
"They're putting their hand up for an opportunity when it comes up. Trav had a really interrupted year in the first half of the year. His last three to four weeks have been really solid and consistent, he got back to playing his strengths and bringing his speed on both sides of the ball.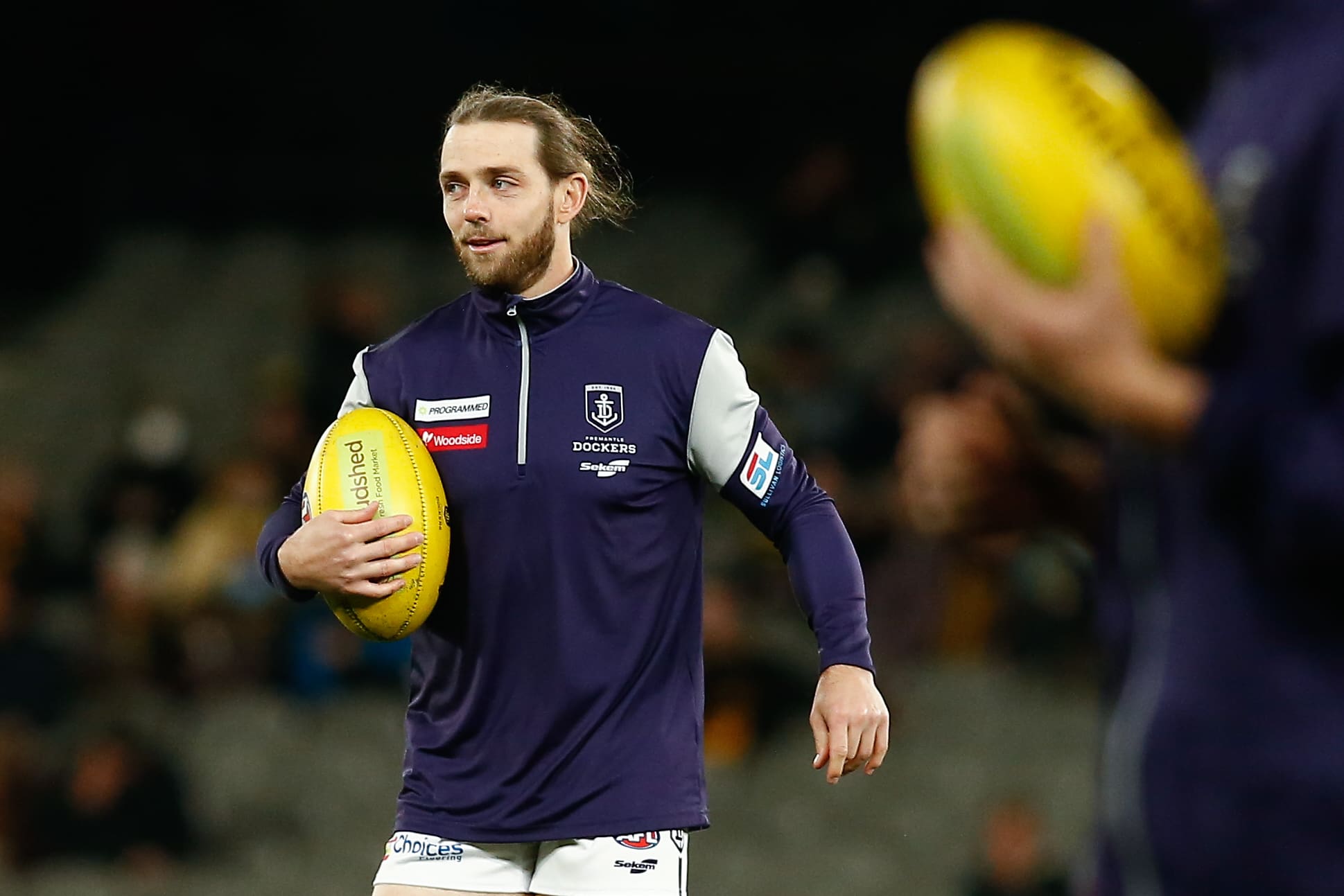 "When the team is in good form those opportunities don't come up as much for some of those guys. He's got to bide his time and make sure he's in really good form."
Also among the off-contract figures at Cockburn is in-form wing-forward Liam Henry, who has decided to hold off on making a call until the end of the season.
Henry has been tied to a potential move to Victoria through the trade period, with Longmuir echoing his year-long stance that the Western Australian is viewed as a player who the club sees in its future.
"Like I've said all along, the ball's in Liam's court," Longmuir added.
"He knows that I value him and see him as a part of our success and future going forward.
"We'll wait to hear from him."
If the Dockers were to lose Henry, the club could rekindle its interest in Gold Coast flanker Jeremy Sharp, who was tied to Fremantle last year before a move failed to transpire. Now off-contract in 2023, Sharp could look toward a return to his home state through a move to the Dockers.
While Fremantle's list group will hold talks early into the off-season, Sharp firms as a potential point of discussion.
"We haven't really spoken about (targeting Sharp) as a list management committee," Longmuir said.
"Those meetings we'll have after the season, I think our next one is due after the season.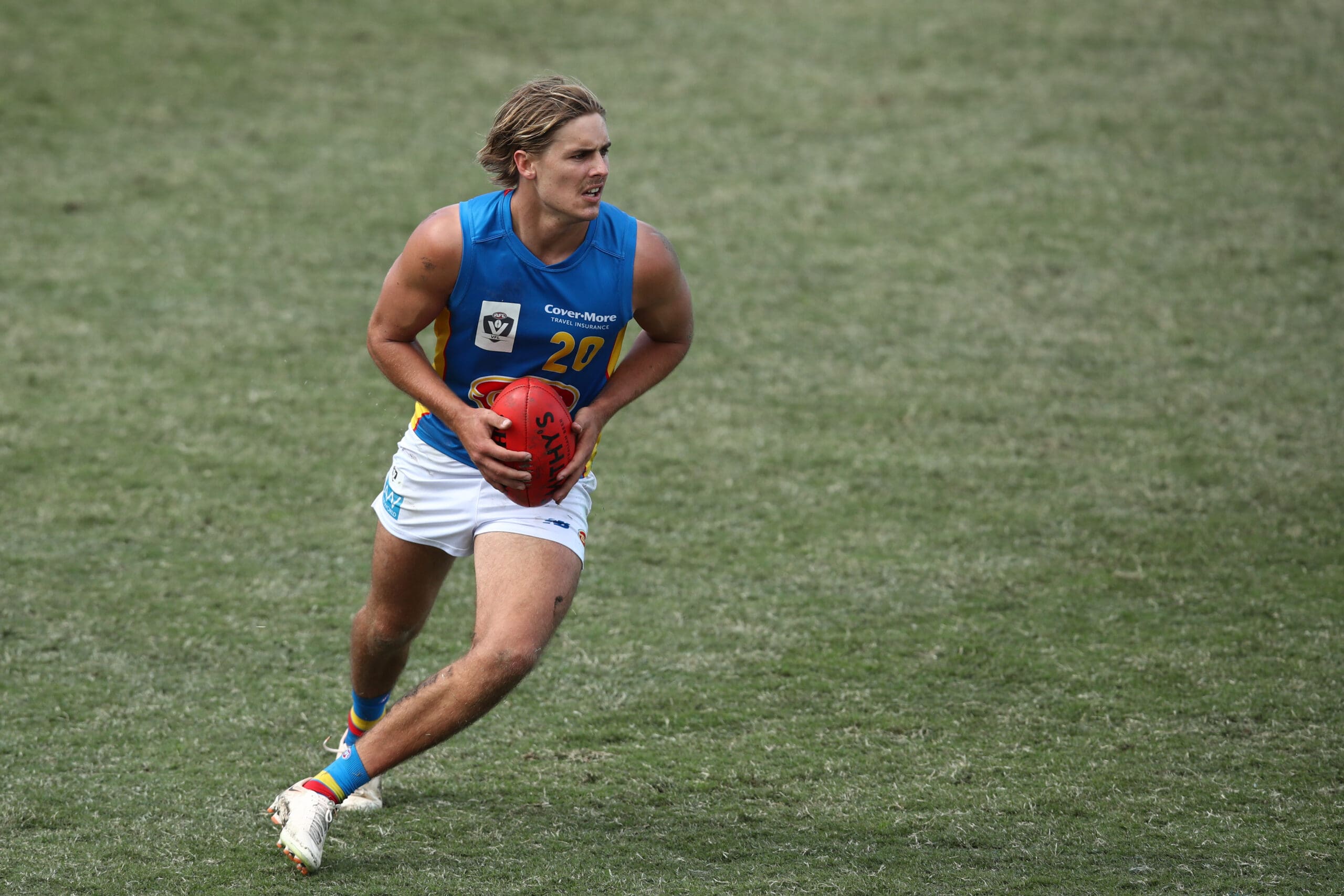 "I'm sure he (Sharp) will be one guy we bring up."
Fremantle will enter the off-season without a first-round pick for this year's draft, with their opening selection currently set at Pick 20 via North Melbourne.