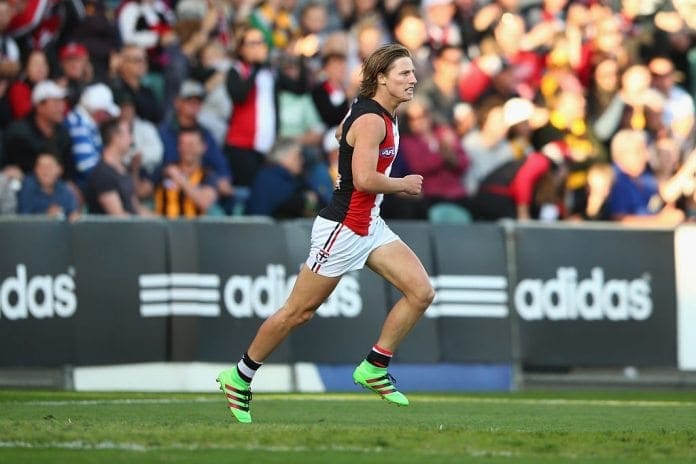 Port Melbourne midfielder Eli Templeton has made the difficult decision to step away from league football following a serious injury sustained in 2022.
Templeton, who fell victim to a sickening concussion in 2022 while playing for the EFL's Balwyn Tigers during Port Melbourne's bye week, is stepping away "following an injury playing local football in 2022".
In a club statement, Port Melbourne Football Manager Glenn Balmforth expressed his gratitude to Templeton for his service to the Borough, while also making mention of his status as one of the VFL's premier midfielders.
"On behalf of all players, coaches staff, and members we thank Eli for his contribution to not only the club but the VFL competition as a whole," said Balmforth.
"What 'Temps' has managed to achieve and contribute during his time at the Borough has been nothing short of exceptional and he has been one of the elite midfielders in the VFL over a long period of time."
The 27-year-old last played for St Kilda in 2016, delisted at the conclusion of that season after managing just 14 games across three years at Moorabbin.
Templeton won two best and fairest awards throughout his Port Melbourne tenure, while also claiming VFL Team of the Year gongs on four separate occasions.
Templeton was also a member of the Borough's leadership group and was an integral part of the club's 2017 premiership triumph over Richmond.