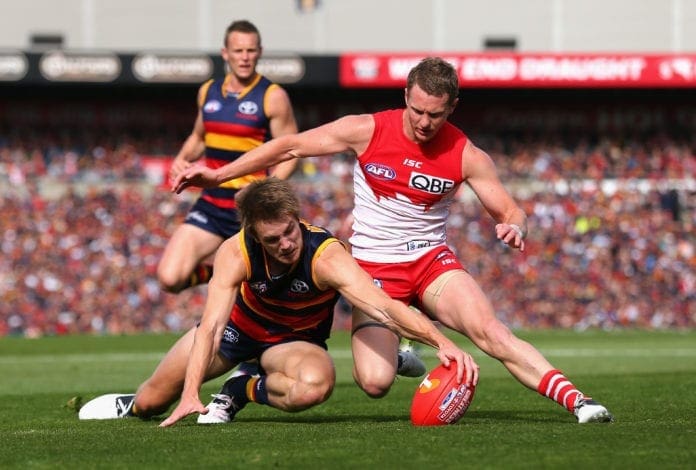 Ex-Adelaide footballer Sam Shaw is reportedly suing the Crows three years after he was forced to retire due to concussion.
Shaw played 24 games for the Crows between 2012-2015, before suffering his final concussion in a SANFL game back in 2016.
According to The Age, Shaw is claiming the Crows, their team doctors and specialists were negligent in their treatment of his concussion injuries and is seeking damages from those parties.
Initial proceedings were filed in the Supreme Court of Victoria last week, with the writ stating "Specifically, it is alleged that the concussion suffered by the Plaintiff was not managed in accordance with reasonable medical practice."
Neither Adelaide or Shaw's lawyers have commented.