Footy in 2018 has been as unpredictable as ever, from the results of games, to teams positions on the ladder all the way to each player's individual performance, it's been all over the place, and we love it.
Even with all the curve balls the year has thrown, you'll probably be surprised when you find out who's been the AFL's most improved player is in 2018.
According to the AFL player ratings, Richmond's Jayden Short has had the biggest jump this season with a differential of +5.1. Finishing 2017 ranked as the 337th best player, he now sits as the 115th best.
The official AFL Player Ratings look at every single action a player makes in a game, and have devised a system to work out which players are the best in the competition.
Closely behind Short, Brisbane's Harris Andrews has also had a big jump in his ranking with a differential of +4.8.
Arguably the most impressive jump however comes from Collingwood big man Brodie Grundy who now ranks number one in the competition with a +4.4 differential.
Josh Caddy (+4.7), James Sicily (+4.2) and Clayton Oliver (+4.1) are the only other three players with a differential over +4.
Players who have risen in form in 2018 compared to 2017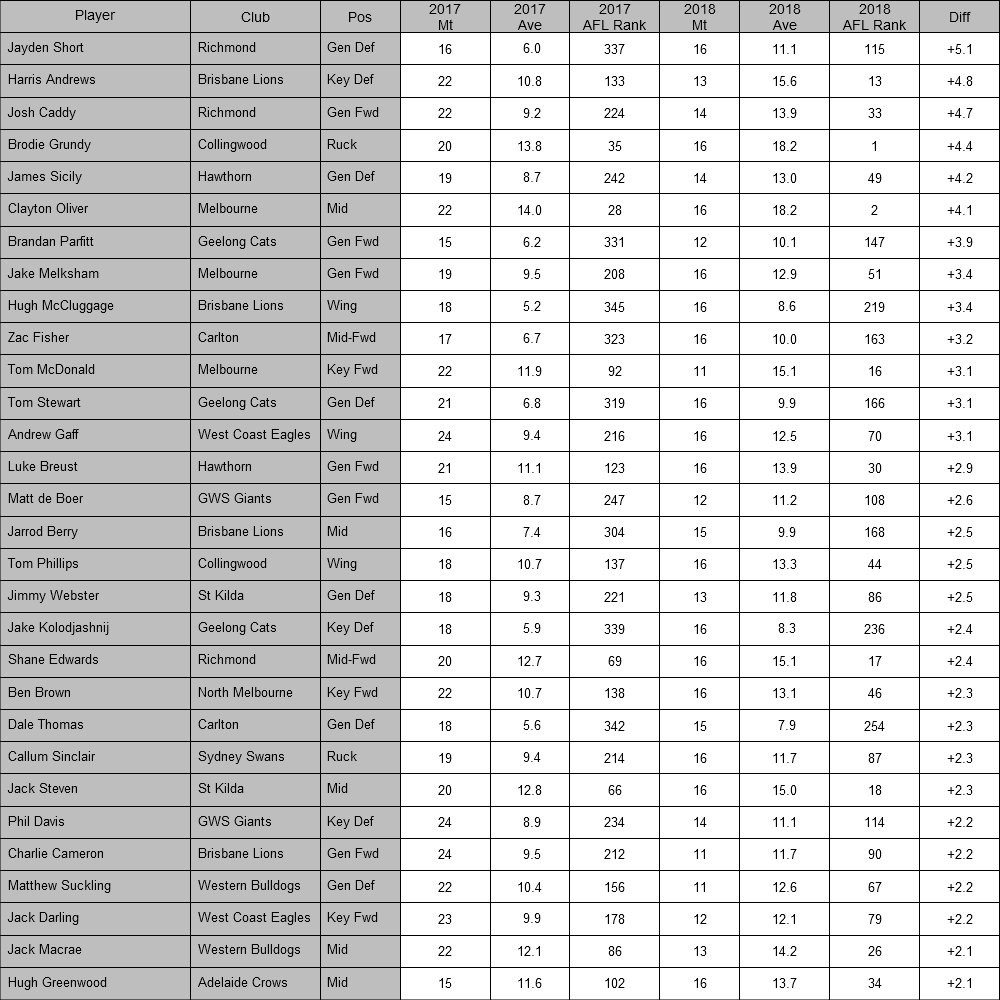 On the opposite end, Dan Hannebery has had the biggest drop off with a differential of -6.5 and now ranks 335th in the league. Hannebery is the only player with a differential lower than -6.
Carlton's Matthew Kreuzer joins him at the top as the only other player with a differential lower than -5. Kreuzer drops from being the 27th highest ranked player last season to being the 200th best player this year.
Being on this list doesn't necessarily mean the player is having a poor season, it just indicates they've dropped off from the season prior. In Dustin Martin's case, it's inevitable his numbers drop from what they were during his unworldly 2017 campaign.
Although Dusty has a drop off of -4.3, he is still the 6th highest rank player in the league.
Players who have dropped in form in 2018 compared to 2017