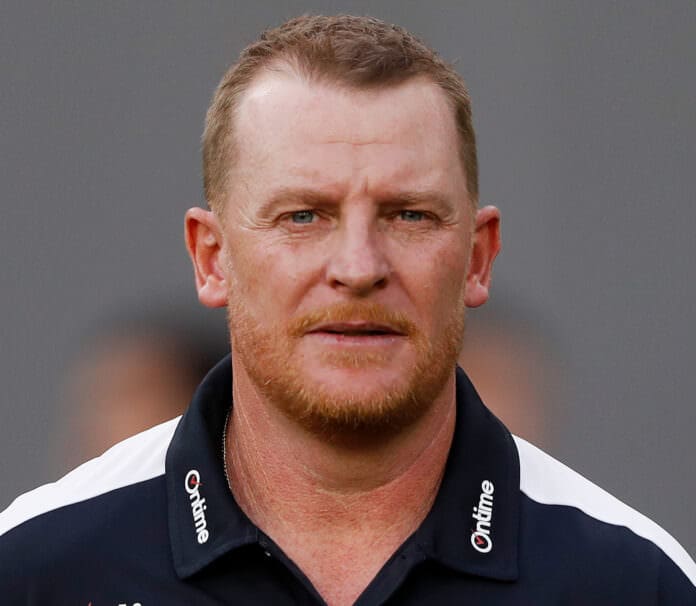 As Carlton escaped with a draw against arch-rivals Richmond during their Round 1 clash last Thursday, the inseparable result opened up old wounds for Blues fans who experienced worrying signs in the dying stages, once again.
The Blues coughed up multiple leads in the latter parts of last year, costing them a long-awaited finals berth and it seems lessons are still yet to be learned as they crumbled under last-ditch pressure on Thursday night.
Richmond can now be added to the growing list of teams where a Blues' lead had been reeled in late, with Melbourne and Collingwood the two notable inclusions in the final games of season 2022.
However, as the still-open wounds from last year will attest to, both of those nightmare fixtures ended in defeat, with the boots of Kysaiah Pickett and Jamie Elliott proving precise enough to punt the Baggers from the eight.
Second-year Carlton coach Michael Voss addressed both the media and the issue post-game, speaking on the 'above the shoulders mentality' during red time while understanding it is still an area that demands improvement.
"There were moments when we had to hold for long periods of time … we held tight – and I don't think that's been said about us for a long period of time, so I think that's something we can take away from and build on," Voss said.
"At the end of the game, I was pretty open to our group and football department: 'Walk away proud of tonight. It's a lost opportunity, but we should be walking out of that game and be proud of our efforts.'
"I can't emphasise enough, I reckon if that game happens last year, we lose by six goals. So for that game to play out the way it did and still be in front and be a chance to win – and still be disappointed we didn't get the result – I think it shows real progress in our group."
For both the Tigers and Blues, it makes the pair's ladder footing uneven at best. With percentage now out of the equation, all eyes will be drawn to the win/loss column of either side along the road to September.
And with Carlton still yet to taste finals success since 2013, an array of administrators, coaches, players and the rusted-on fanatics are all too familiar with how rocky this road can be.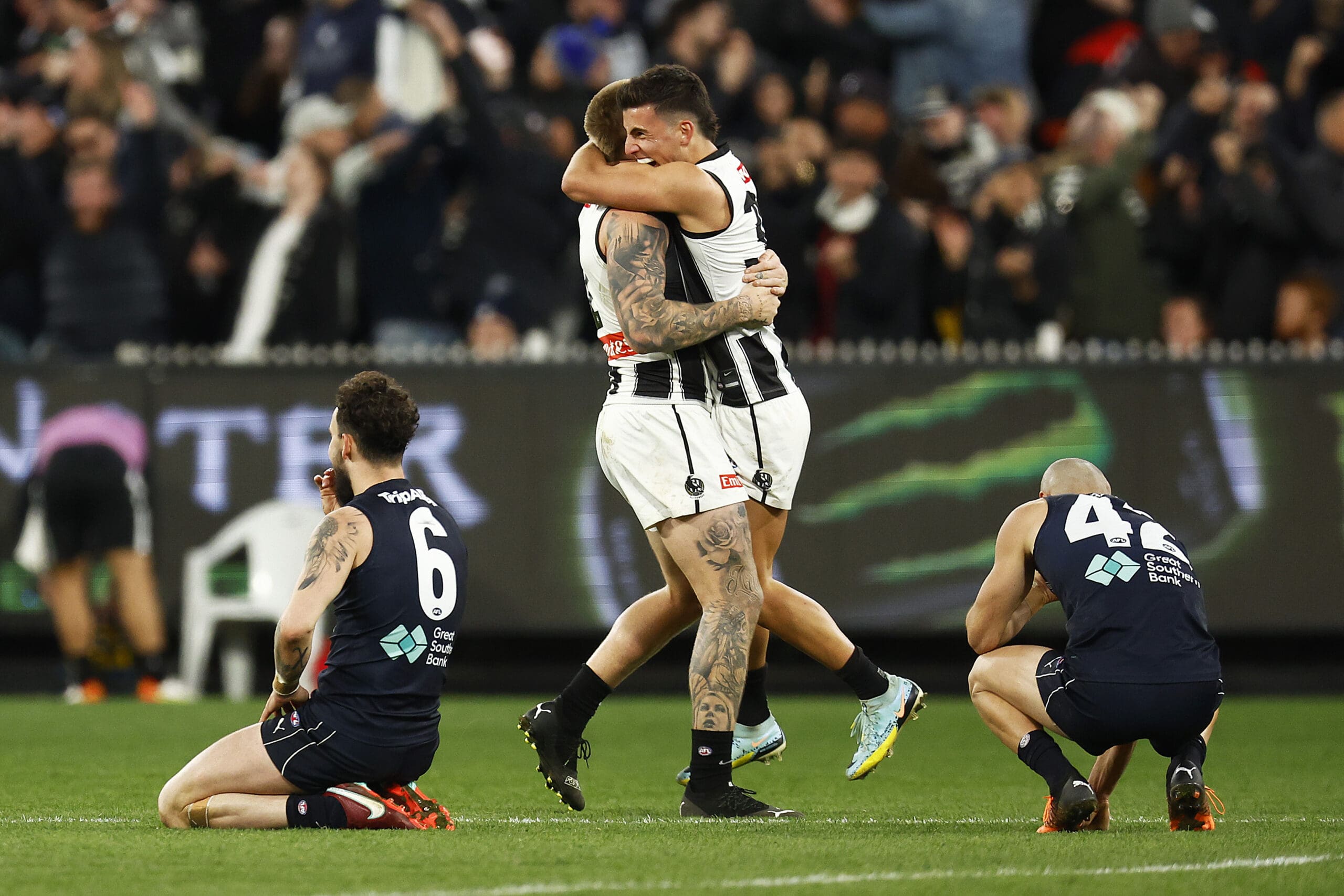 With a change of mindset and two points to their name rather than none, Voss believes his Blues are onto a winner after an off-season spent soul-searching. And they will need to be, with only one win from their last five outings being decided by less than a goal.
Backing up against reigning premiers Geelong on Thursday, Carlton heads into the potential September preview as underdogs. And despite an 0-2 ledger staring them down the barrel, Voss will be hoping the work will stick and his side can bounce back in front of a home MCG crowd.
But without a win against Geelong in front of crowds in May of 2016 - a time in which Voss was in his second season at Alberton - history, both recent and more distant, is still stacked against the Baggers.