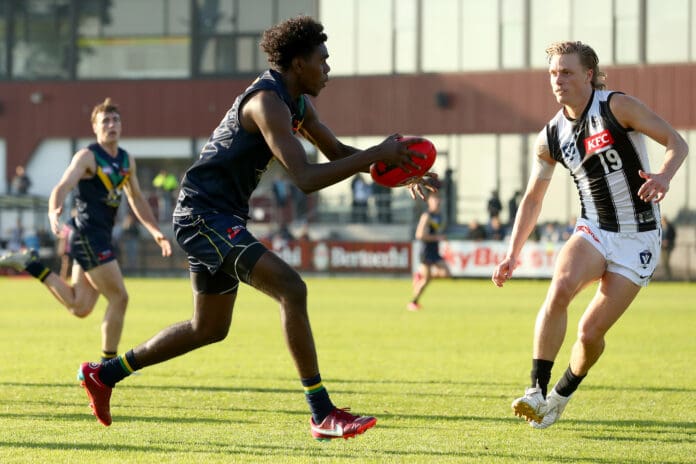 Draft prospect Anthony Munkara has his eyes on Essendon ahead of November's draft, having spent a week with the club earlier in the year as a member of the Next Generation Academy.
Munkara, who hails from the Tiwi Islands, spent the week living with Anthony McDonald-Tipungwuti and training alongside captain Dyson Heppell, credits the week as "pretty good" as he readies for a potential AFL career.
"It was pretty good with Essendon," Munkara said to AFL.com.au.
"I went down there and trained for a week with them. I had a really good session with them, so it was good. But it was pretty hard, doing AFL training. Especially compared to under-18s and school footy."
Northern Territory talent manager Simon Hargrave however, revealed that the young midfield-forward is "committed" to making his way to Tullamarine.
"It's one that he keeps quiet about, but you can almost tell. He has that look in his face when you talk about it … it is what he wants. You ask him whether that's what he wants and he's very committed to it," Hargrave said to AFL.com.au.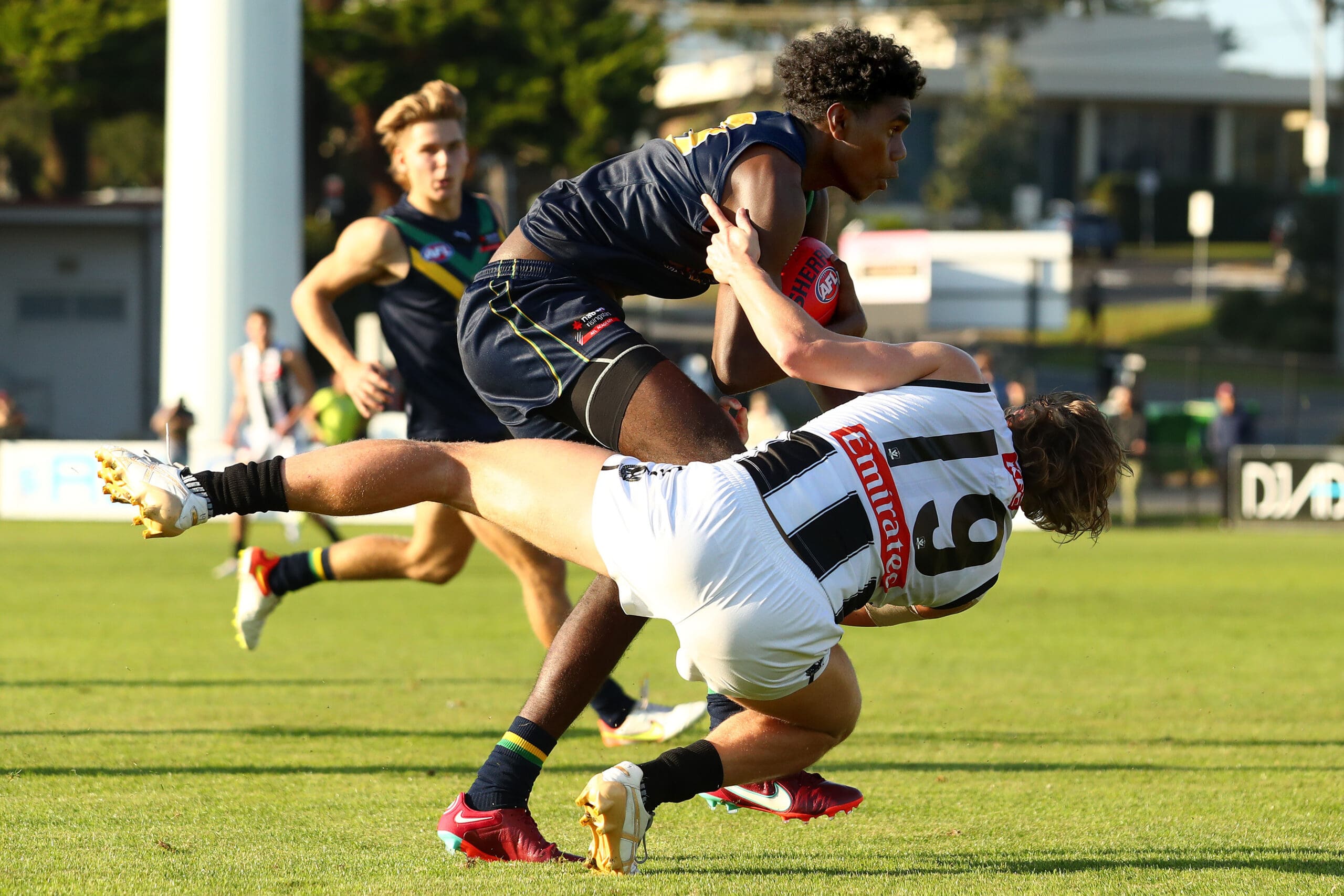 With Munkara having had an injury-plagued year, Hargrave credits McDonald-Tipungwuti, who may be playing in red and black himself next year, as a pillar of support for the young talent.
"He's definitely learnt from him," Hargrave said.
"Growing up on Tiwi, with the Riolis and some famous names, he's in regular contact with those players as well. They've definitely been able to provide that level of support and understanding of what it's going to take to reach the AFL level."
SEE ALSO: AFL Draft Profile - Anthony Munkara
Munkara played two games for West Adelaide's Under-18s side in the SANFL, managing six goals, while he also featured for the Allies in NAB AFL Under-18 Championships.
"He's just a really hard runner from an attacking perspective," Hargrave said.
"He's very powerful and he's great overhead, but he can also play like a small forward. He likes to say it, but he compares himself to Charlie Cameron. He's definitely got those ground-level attributes as well, in how he attacks the ball.
"I think he's shown across his journey – even though it hasn't been that long – but he's shown what he's capable of. That AFL Academy game, where he played against the Collingwood VFL side, I think he showed the talent that he's actually got."
As an NGA talent, should Munkara fall outside the top 40 in the draft, the Bombers will be able to match a bid should any rival clubs look to snare his services.