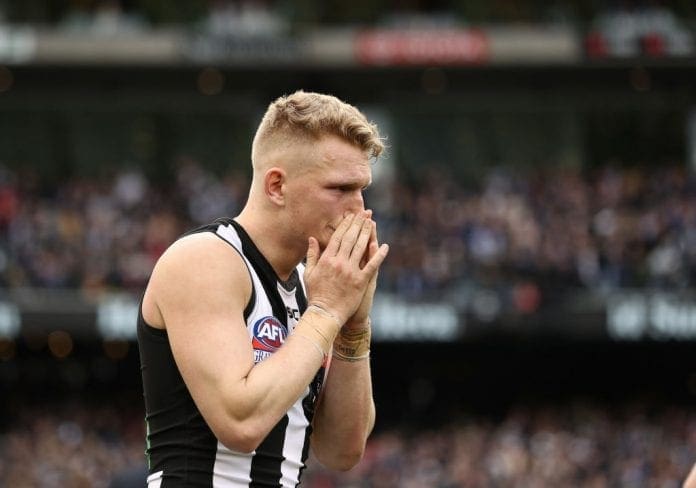 Former Collingwood recruiter Matt Rendell is concerned about the club's culture as the Adam Treloar trade saga drags on.
Treloar has reportedly been informed by the Magpies that he is not a part of their plans for 2021 and that the club is willing to pay a portion of his salary in a trade, according to Fox Footy. 
Rendell said Collingwood must come out with a public statement to ease the criticism being levelled at the club.
"Absolutely they should be talking about it," Rendell said on SEN.
"I don't know why they wouldn't be talking about it and explain what's going on. If they don't, it's going to go on until the end of the trade period.
"You might come out with a statement about what's happening and just be honest - that's what players and supporters want."
Rendell also expressed his concern for how the Pies' treatment of Treloar might affect his teammates and the club's culture.
"That's a worry. If you've signed players to backended contracts and you're trying to trade them out, I see it as a worry for the spirit and morale of your club," he said.
"The players would be a bit stressed about it. He's a pretty popular player."
Port Adelaide great Kane Cornes has gone further than Rendell, calling the Pies' treatment of Treloar "disgraceful".
"The treatment of the player is bordering on disgraceful when you look at the way it has been done," Cornes said on Trade Radio. 
"There's been no one from the club that has come out and spoken on this. The way that they're treating him is really disgraceful."