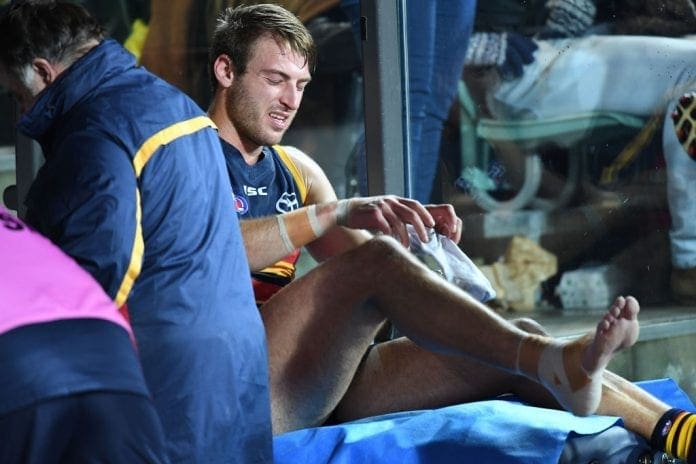 Former Adelaide defender Daniel Talia will not play football in 2022, according to his manager Liam Pickering.
The 30-year-old- who was informed by the Crows that he wouldn't be offered a contract beyond 2021- has been dealing with a nagging foot injury since the beginning of last season.
Speaking on SEN Mornings, Pickering outlined a number of reasons why Talia will remain in South Australia in 2022 and sit out the season.
"Daniel, he won't be playing next year. One: his family, they want to stay in Adelaide, he's got two young kids under two, his wife's an Adelaide girl," Pickering said.
"He did have a chat with Richmond and I think the Tigers felt the same thing. They felt it was going to be hard to get him over anyway.
"They also had concerns about his foot which they've got every right to have when we spoke to them straight after the season.
"They went with Robbie Tarrant, which is fine.
https://twitter.com/Richmond_FC/status/1446364876436164609
"He's having trouble with a tendon in his foot. It's still not much good. He's going to have to go back and have some surgery. Talia won't be playing next year.
"The foot has kept him out for a year and he's been rehabbing it and trying to get it right, but it's just not coming good … he's had another setback with it.
"He'll have to speak to his surgeon and see where it's at. It's just not getting any better."
The key defender didn't manage to play a game in 2021 and will now take the time to get his foot in the best possible shape he can.
Talia played 200 games for the Crows over a ten-year span, and, health and motivation permitting, may look for a new home at the start of 2023 as a delisted free agent.