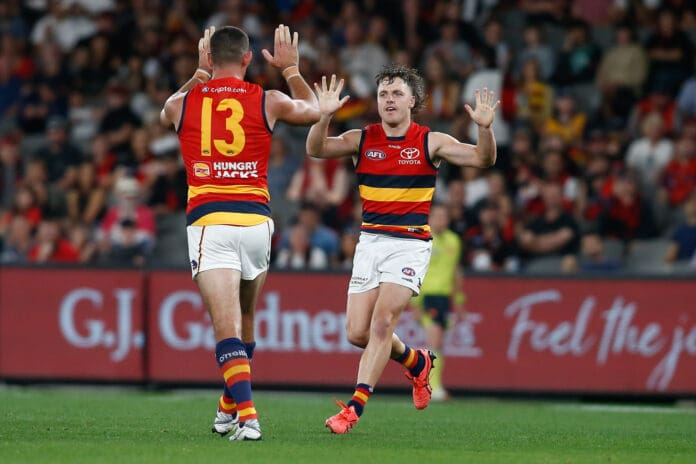 With the first day of the AFL trade period beginning next week, the buzz of activity and speculation has, as usual, gone into overdrive. After a disappointing season, Adelaide will be looking to tweak their list ahead of the draft.
Crows list manager Justin Reid joined AFL Trade Radio to discuss the club's plans for this year's period. While Adelaide's chief piece of business Izak Rankine was discussed, a number of other players' futures were brought up as well.
On the subject of Rankine, Reid indicated talks were ongoing but hinted that Pick 5 is likely to be involved in any potential trade, while referencing Gold Coast list manager Craig Cameron's comments on Thursday.
"I think Craig went on the record yesterday - we've had a few discussions with Gold Coast and I think they're heading in the right direction," Reid said.
"I won't go into the detail, but obviously pick five is sitting there. We're just working through what that looks like. We'll catch up a bit more next week and work through that as we get closer to the deadline."
When talks turned to young ruckman Billy Frampton, Reid was in no rush. While discussions with Collingwood are underway, he remains mindful that the Pies have a lot of business to conduct this trade period.
"I've caught up with (Magpies Footy GM) Graham Wright on a couple of occasions and it's pretty clear I think a future three will get that done," Reid said.
"So we'll just wait for Collingwood to come back and see what that looks like.
"They've got a bit on their plate as well, so I guess they'll work through a few things. But I think that should get it done."
Reid also said he expects out-of-favour midfielder Matt Crouch, as well as defender Fischer McAsey, to be at the club next season.
Despite being dropped multiple times to the SANFL and playing just 11 games, he was staunch on Crouch, saying "Matt's contracted for 2023".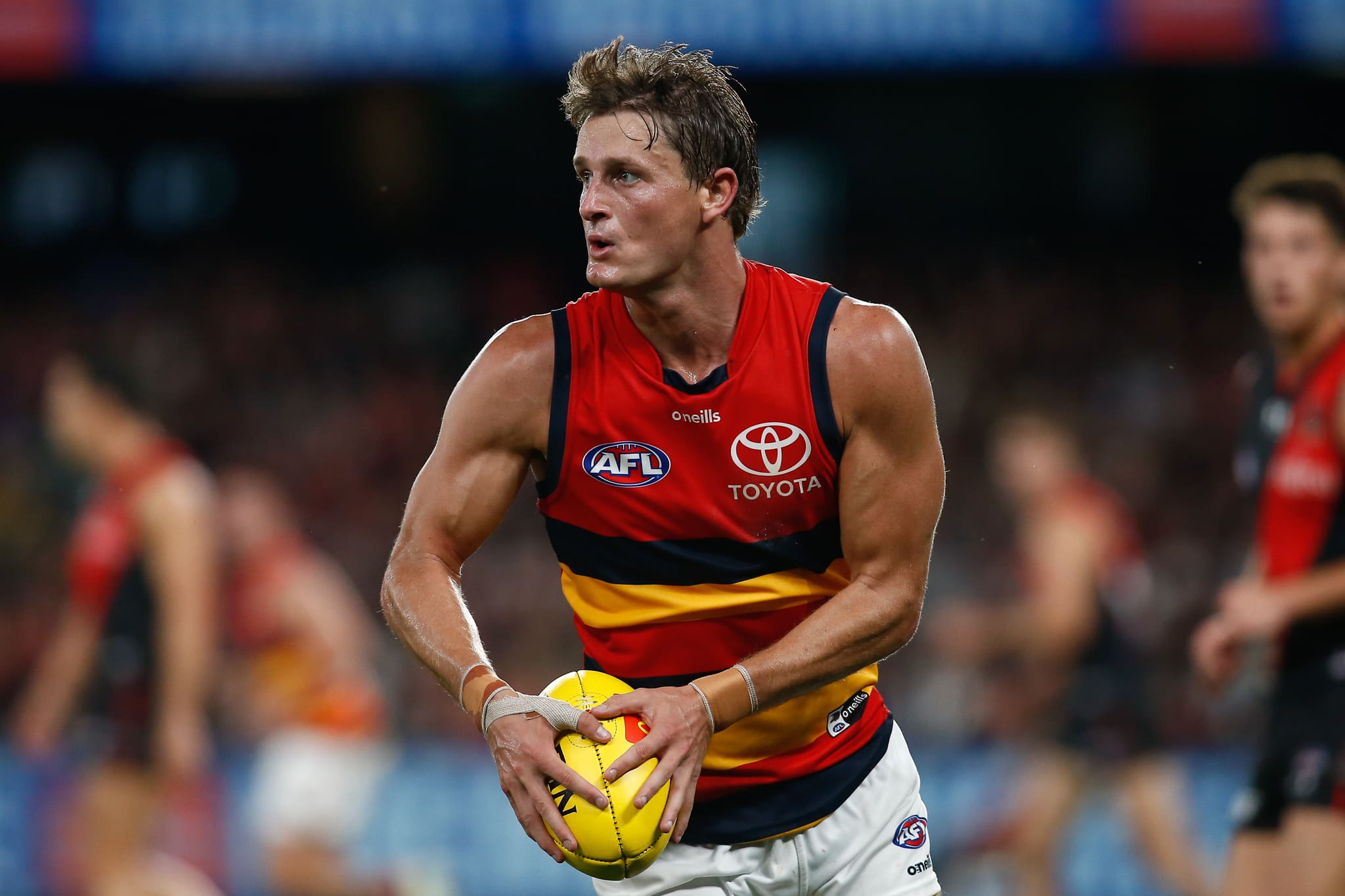 "I understand the interest, especially in South Australia, being a best-and-fairest winner, All-Australian, he's a quality individual and player for our football club and at times found himself out of the team this year so we understand the interest," he said.
Despite the firm stance, Reid did offer a slight hint that Crouch may not be at the Crows in 2023, only saying he would "most likely" be in Crows colours next year.
"Matt's a contracted player and we expect Matt to have a big off-season and we'll see him in the Crows colours most likely next year," he added.
See Also: Roos reveal plans for Pick 1 ahead of trade window
With a number of their players out of contract, James Rowe was floated as one who may not be at the club next season. The small forward, who played 17 games in 2022, is set to have to wait on any potential new deal.
Reid indicated the Crows were "tight for list spots" at the moment, meaning Rankine may be the only player they look to bring in. The classy Gold Coast forward's arrival may also have a domino effect.
While acknowledging that Rowe is an "outstanding young man", he wouldn't be drawn on his future.
"He's played 36 odd games over the last two years so we need to probably work through this trade period and see where we sit with our list spots and rookie spots and see how that plays out." he said.
The Crows list manager also made mentioned the fact that while unpleasant, it's not uncommon to have several players holding their breath for news on a new contract at this time of year.
"This time of year a lot of clubs have at least half a dozen [players] on hold," Reid said.
"They've been ongoing conversations for a while, so, we've got three or four who are in the same boat so we'll have to work through that once we get through [the] trade period."
Related: Adelaide tall Fischer McAsey in discussions with Victorian club
While saying that he hoped the Crows will "be pretty quiet" this trade period, it certainly seems that there is plenty of work to do before the Crows can finalise their plans for the AFL Draft on November 28 this year.