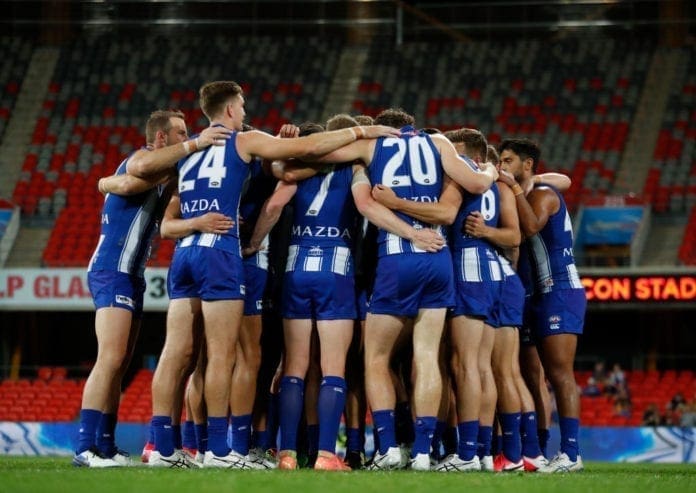 Roos talent boss Brady Rawlings has given some insight into the club's opportunities that may occur down at North Melbourne this trade period.
The trade period will commence at 9:00am (AEST) on Monday, October 3, and the Kangaroos have a game plan that is just awaiting that time so they can act on it.
Rawlings told North Melbourne media the club hopes "to be heavily involved".
"We need to improve on the field, and the best way to do that is to bring in some players that fill some list needs and add some experience," Rawlings told North Melbourne Media. 
The Roos are after Dockers duo Griffin Logue and Darcy Tucker. The tall swingman and midfielder would add their experience to the young Roos side in 2023.
Logue managed to snag a few goals down in the forward line in the Dockers finals appearance this year. However, Rawlings looks to acquire the 24-year-old for the backline.
"We see Griffin as a key defender," Rawlings confirmed.
"He's played there a little bit this year, but he's also had to play forward for Fremantle given their tall stocks down back.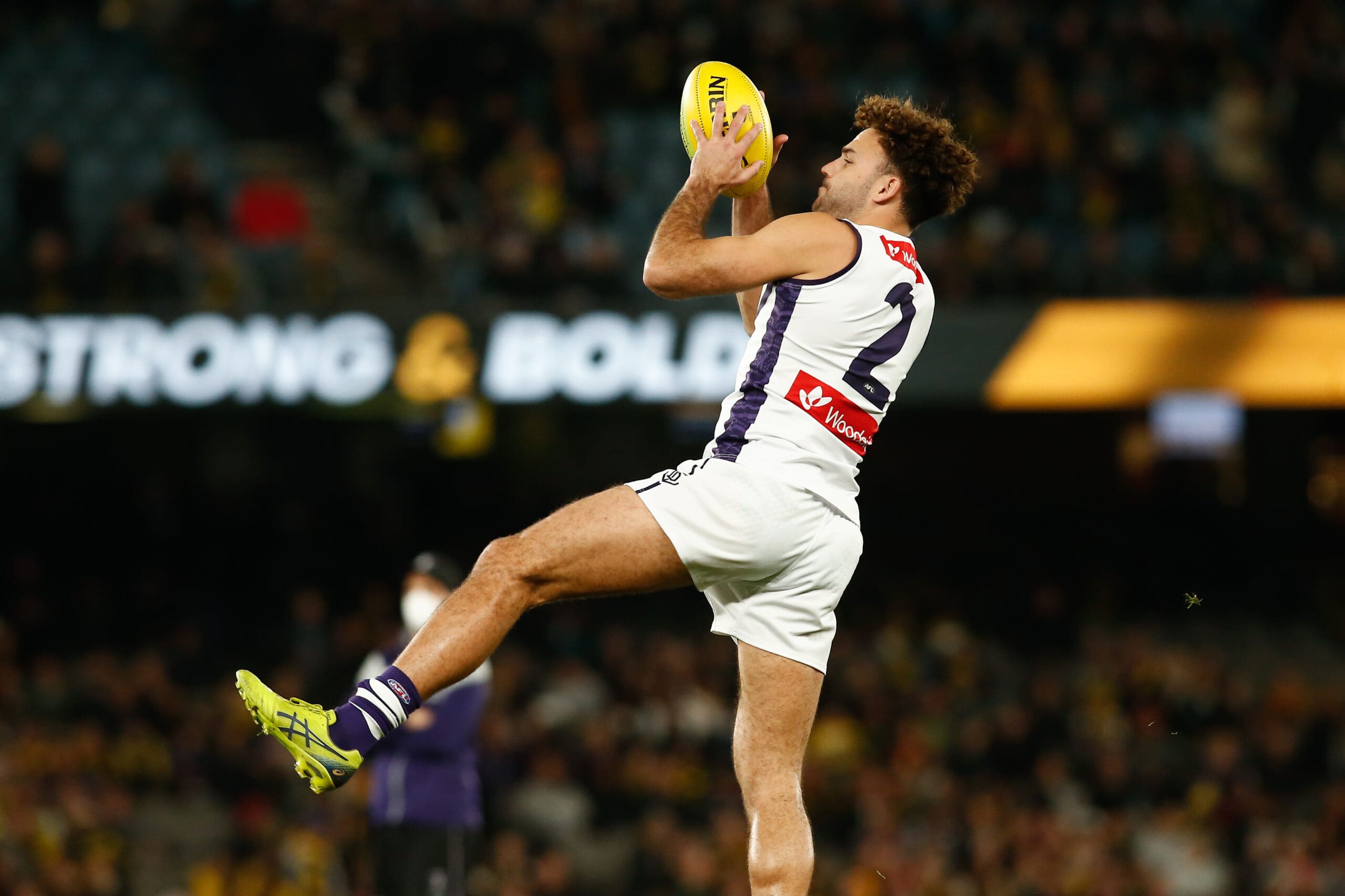 "We feel like he can add to our back six, and for a very long time.
"He's an absolute competitor, and he can play on some serious players around the competition, so we're really keen to secure his services."
Tucker has played over 100 games at Fremantle since moving over from the East after going pick 27 in 2015.
"We think he can help us both on the field and off the field with his professionalism," Rawlings explained.
"He's under contract, so he's in a different position (to Logue), but we feel we should be able to acquire his services as well."
Rawlings is also prepared to take a gamble on their number one draft pick as he feels the selection may be worth enough to other clubs who may be eyeing young top-end talent.
The Roos have all the power at the draft and may use that power in the trade period, with Rawlings explaining the club will assess their options with Pick 1.
"You need to be prepared (to understand) the value you place on the pick, in case something comes up during the Trade Period," he said of the club's top pick.
"It's got great value, it's a really strong draft at the top end.
"If we keep the pick we'll be getting a really good player in, so that'll be something really beneficial for us to consider."
The Roos have a busy trade period ahead, and all eyes will be on Rawlings and his team as he looks to set up North Melbourne for a more positive 2023 season.