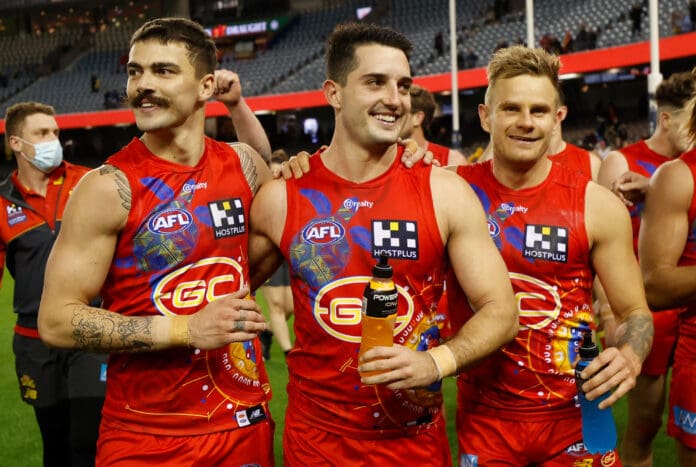 Out-of-favour Gold Coast midfielder Brayden Fiorini has been in discussions with Collingwood about a move south, as confirmed by his manager David Trotter.
Fiorini signed a contract extension in 2020 that will net him in the vicinity of $600,000 during the 2023 season.
Given that 'salary dumps' are AFL sanctioned and in vogue this trade period, Fiorini's sizeable contract might open the door to a mutually beneficial move.
The Victorian ball-winner is notorious for his ability to post large disposal numbers, having averaged over 20 disposals in five of his seven seasons at Carrara.
However, Fiorini does not appear to be in Steward Dew's future plans, having played just 14 games in 2022 despite strong form in the VFL.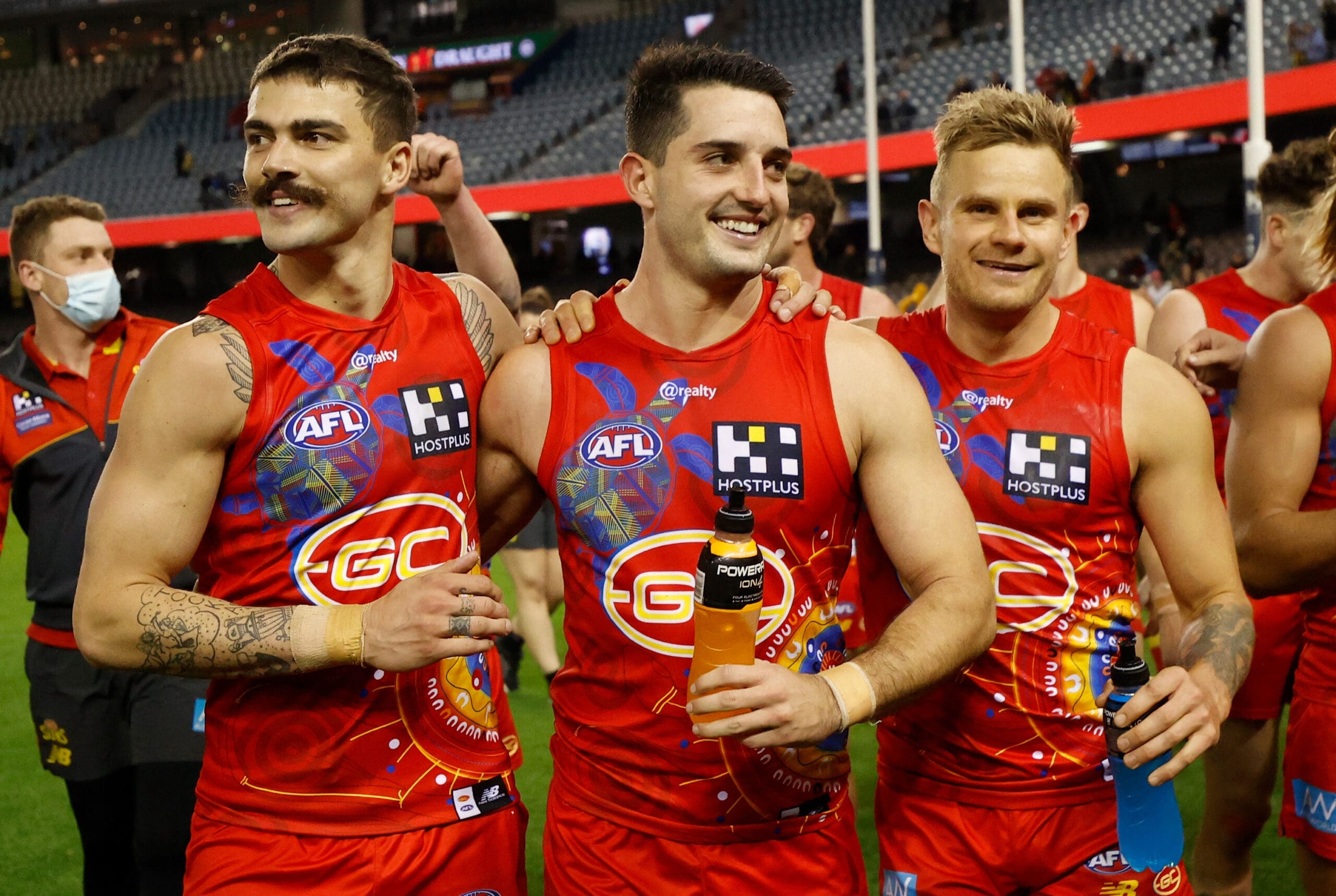 Fiorini was previously a vice-captain of Gold Coast but was dropped from the leadership group in 2021.
Despite talks with other clubs, Trotter made it clear that a trade involving Fiorini is no certainty to eventuate.
"It's not like he's kicking and screaming to get out of the Gold Coast. Him and his partner Molly are really settled up there," he told AFL Trade Radio.
"He's found himself out of that midfield rotation. It's been done really well, with Craig Cameron (Suns list manager).
"They're not pushing him out by any stretch, but they understand he's probably fallen out of favour there.
"Collingwood has expressed an interest and we have had conversations, but he's got a bit going on, 'Wrighty' (Graham Wright).
"There's probably a couple of things that have to happen first and then we will move to that and see if that comes to fruition."
Fiorini joins a contingent of Gold Coast players leaving the Sunshine State, with Jack Bowes nominating Geelong as his club of choice and Jeremy Sharp and Josh Corbett set to head to Fremantle this trade period.