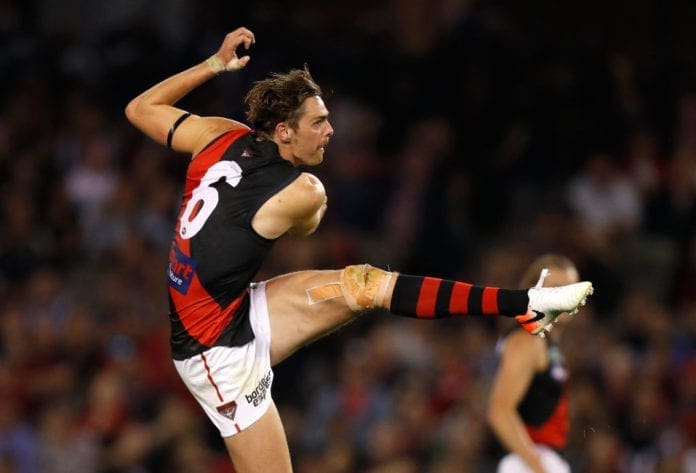 With 16 of the 28 players added to lists through the mid-season draft having already played a senior game for their respective clubs, the AFL is pushing for a mid-season trade period to be put into action as soon as next season.
As the AFL pushes for the trade period to be implemented in the middle of 2020, the competition committee is scheduled to meet on Wednesday to discuss rules that will determine which players will be allowed to be involved and switch clubs during the mid-season trade period, as reported by The Age. 
Aspects such as how player eligibility is to be determined is to be debated. It is likely that eligible players will be decided by those who sit in the bottom 25 per cent of the salary cap and/or the number of games played within a certain period.
It has been argued that the number of games played is not suitable in determining eligibility as it does not factor in the role injury plays regarding player availability.
Examples of this can be found through cases such as Joe Daniher, who has played 11 games in the past two years due to injury. Most agree that Daniher should not be included in the mid-season trade pool, however Richmond's Ryan Garthwaite, who has only played nine games in the past two seasons, is eligible for the trade.
Players such as Geelong's Wylie Buzza, who has not played at an AFL level in 2019, Collingwood's Rupert Wills and Western Bulldog's Fletcher Roberts, who have both had limited opportunities, are players who may benefit from the mid-season trade.
Concerns have also been raised by clubs residing outside of Victoria, explaining that it is more appealing to players to move suburbs rather than states in the middle of the season.
Furthermore, it has come to the attention of the AFL that this mid-season draft could have adverse effects on state-leagues, with SANFL and WAFL clubs losing their most talented players to AFL during the season, effecting said clubs' premiership chances. A domino effect may also be seen to flow on into community leagues as they may lose players to state leagues.