Geelong veteran Isaac Smith has raised the idea of allowing clubs preferential access to drafting the sons of premiership players under the father-son rule.
Draft hopefuls are only eligible for the father-son rule if the father played at least 100 games for a club, while South Australian and Western Australian sides have more flexible access under modified rules with state league clubs.
The father-son rule has allowed famous names to carry on legacies for decades, with last week's season opener seeing the Silvagni name reach the 100-game milestone across a third generation, with Jack following in the footsteps of his father Stephen and grandfather Sergio.
Numerous clubs have gained access to familiar surnames over the years, with Geelong (Ablett, Hawkins, Scarlett), Essendon (Fletcher, Watson) and the Western Bulldogs (Liberatore, Hunter, Wallis, Darcy) among those to benefit most.
But Smith, a premiership player with both Geelong and Hawthorn, has floated the idea of allowing clubs access to the sons, and potentially daughters, of premiership players without restrictions on games played.
Smith, who will play his 50th game for the Cats on Thursday night, revealed he'd support adjusting the father-son rule, which has undergone a multitude of amendments since its inception in 1949.
"I always said when you play in a premiership for a club you should fall under the father-son realm," he told media.
"Once that happens, you are forever connected to an organisation and I'm lucky that has happened at both clubs.
"...I still very much enjoy watching the old club (Hawthorn) run around and feel very proud to be a part of the Geelong footy club."
While potentially agitating fans of his former club, Smith's concept would've been a huge boost for Hawthorn in recent years had it been introduced only five years ago.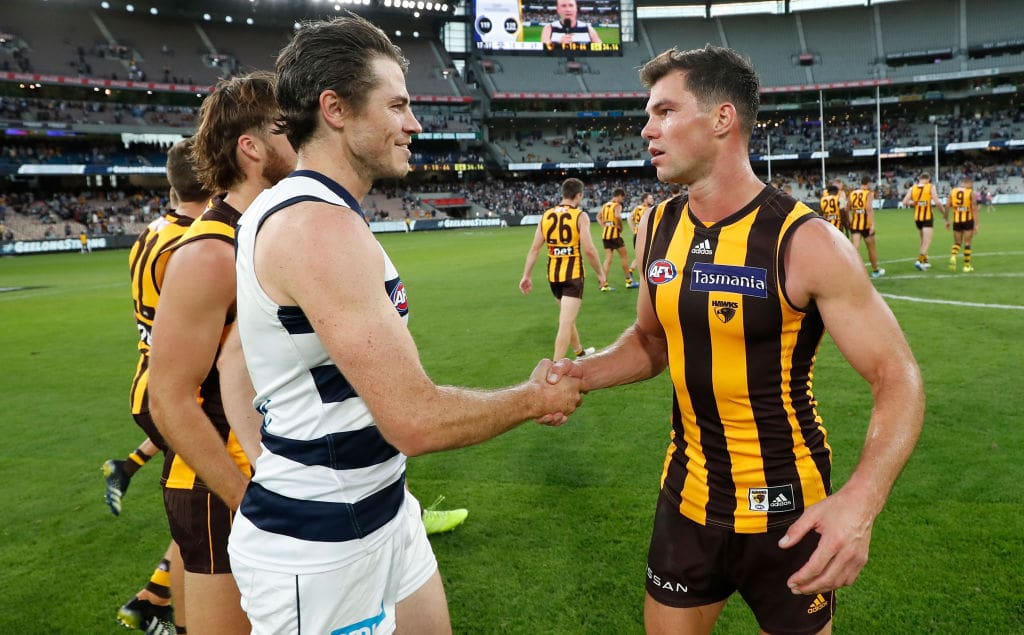 Under Smith's suggestion, Hawthorn would've had access to Gold Coast Suns gun Noah Anderson at the 2019 National Draft.
Anderson, the son of two-time premiership Hawk, Dean, would've been eligible to join Hawthorn given his father's previous successes in the brown and gold.
The inside onballer landed at the Suns as the second-overall selection at his draft and has gone on to play 59 games for the Queensland club, 39 less than his dad did at the Hawks.
Hawthorn would have also had preferential access to 2022 Western Australian first-round selection Ed Allan, who joined Collingwood as the 19th overall selection of the National Draft last year.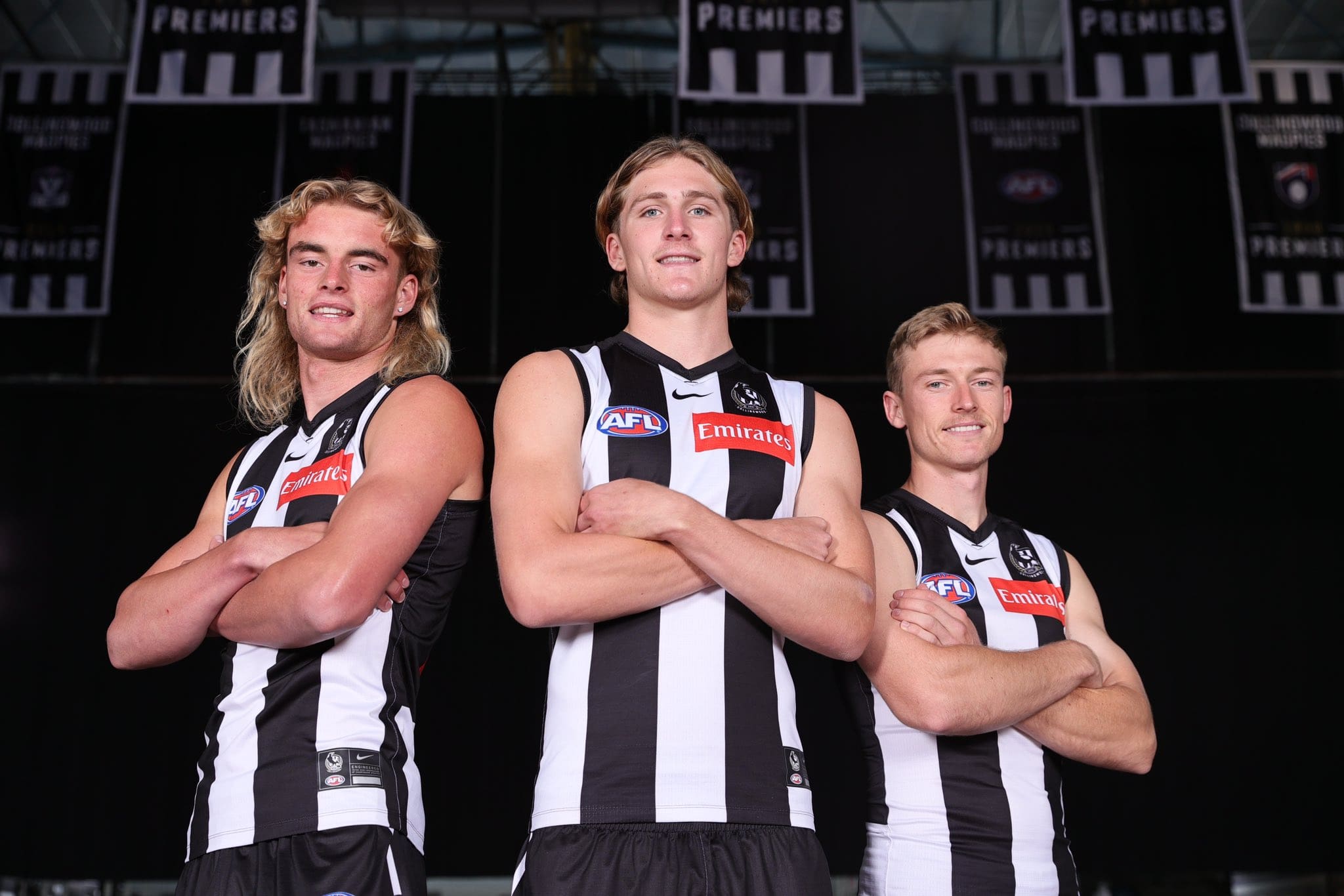 The son of Ben Allan, a premiership teammate to Anderson in 1991, Ed would've been eligible to join Hawthorn last November and aid Sam Mitchell's list rebuild.
Father-son selections currently require the needed draft points to match rival bids, with clubs given a 20 per cent discount on the draft points total to help gain access to top draft talent.
Last year, Brisbane were forced into matching North Melbourne's bid for Will Ashcroft at Pick 2 in the draft, needing 2014 points (down from 2517) to secure the highly-rated midfielder.