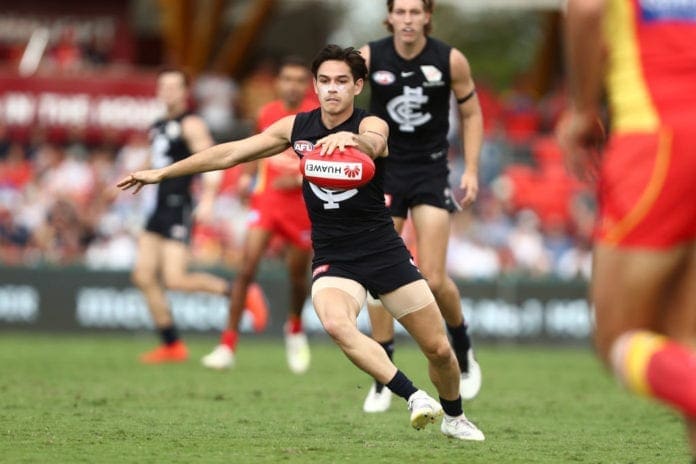 Blues forward Zac Fisher has signed a contract extension that will keep him at the club until 2023, per carltonfc.com.au.
The 22-year-old was already signed for the 2021 season, but has now extended this contract by two years.
Fisher was selected with Pick 27 in the 2016 National Draft, and quickly became a regular under coach Brendon Bolton.
Under David Teague, he has moved from midfield duties to a small forward role after failing to break into the team in the first half of this season, playing eight games and kicking six goals.
"This year Zac has shown his versatility and commitment to do everything he can to help this football club succeed," Carlton list manager Nick Austin said.
"His ability to adapt to a new role up forward has added another aspect to his game and will be a real asset for our side moving forward.
"Our members and supporters enjoy seeing Zac electrify with his evasiveness and footy smarts. We look forward to seeing those traits and more for years to come at our football club."