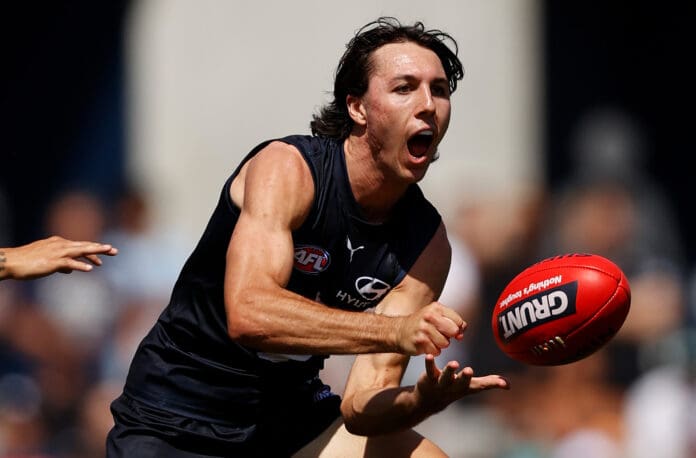 Just a day after confirming they will make their AFL debuts on Thursday night against Richmond, Carlton pair Ollie Hollands and Lachie Cowan have signed contract extensions at Princes Park.
The Blues announced the rookie pair will lace up the boots against the Tigers for their first senior games, and have now doubled the good news with fresh deals locking in the teenagers until the end of 2026.
Already signed to two years as part of their first AFL contracts, Hollands and Cowan have added a pair of seasons to their rookie deals to be locked away for the seasons to come.
Hollands, who joined the Blues as the 11th overall pick in last year's draft, has impressed teammates and coaches in a matter of months to earn both a debut and contract extension.
"Ollie has been so impressive since walking in the doors of IKON Park late last year, and we believe he's going to have a really bright future as a player for the Carlton Football Club," Carlton list manager Nick Austin said in a club statement.
"His natural running ability, quick decision making and willingness to learn have seem him become a natural fit within the Club.
"From the moment you meet Ollie you know he is a quality character, has transitioned into the playing group really well, and we look forward to watching his development unfold in the years to come."
Cowan was Carlton's next draft selection after recruiting Hollands in last November's National Draft, falling at Pick 30 after a strong campaign with Tasmania in 2022.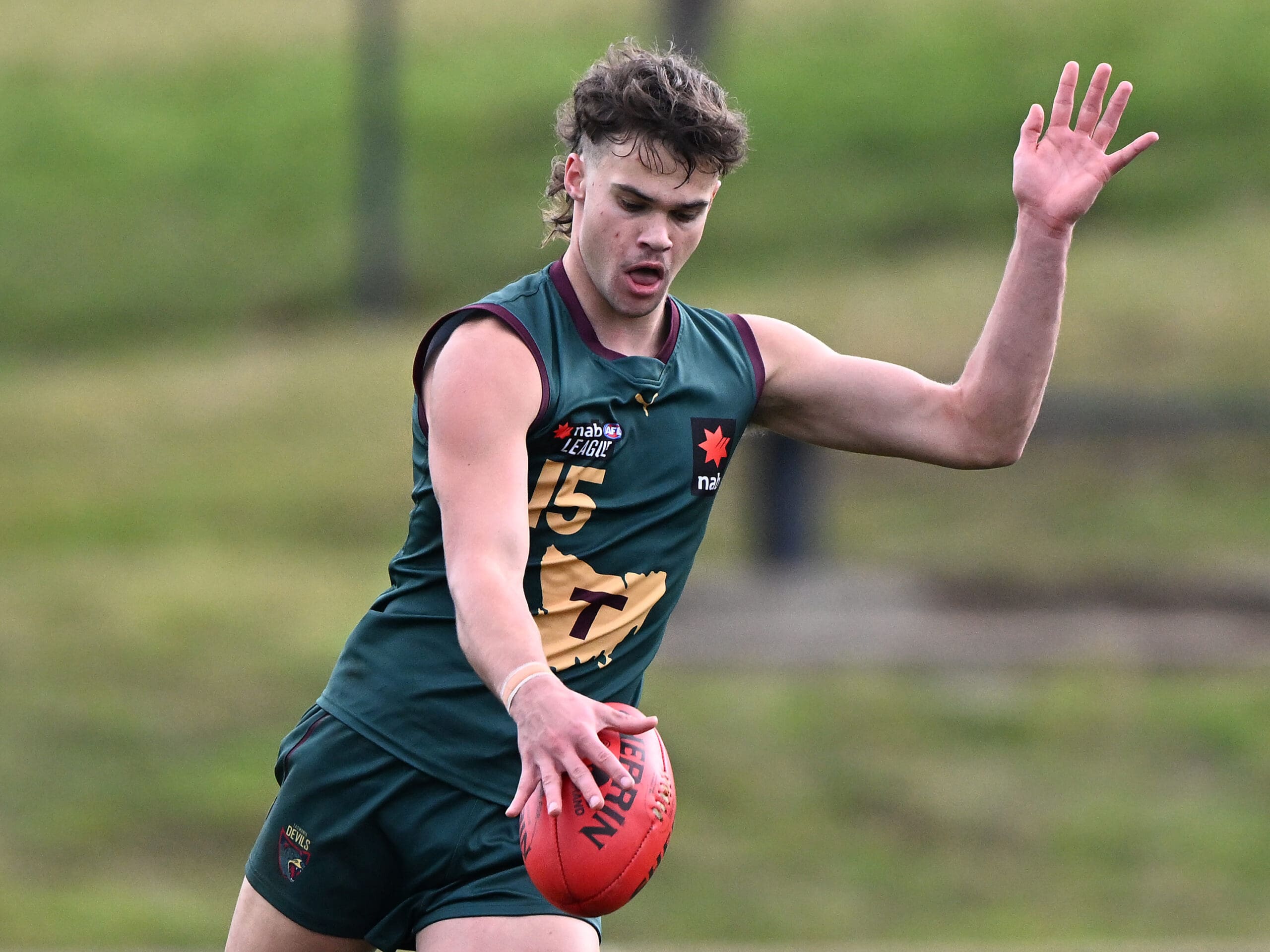 Mature for his age, Cowan is set to have a quick impact on Michael Voss' backline plans for the year ahead, with his first test coming in the form of Richmond's dynamic attack.
"As someone who has supported this club since day one, Lachie has embraced all parts of life at Carlton and so it was an easy decision to put such faith in him – were excited to see him emerge in the Navy Blue," Austin said.
"His dedication to his craft has impressed us early, and we're rapt with how quickly Lachie has adapted throughout his short time here.
"He's an impressive young athlete who plays footy the right way, a willingness to compete in every session consistently has become a trademark of his in such a short time, and we know our members and supporters will enjoy seeing him grow over the next few years."
Carlton and Richmond will clash at the MCG at 7:20pm AEDT on Thursday night.