There is an aspect of mystery to Fremantle's season, so far a raging success.
So often has a team from outside the top eight skipped the purgatory years of losing elimination finals on its way to a deep finals run. Collingwood in 2018, Brisbane in 2019, Port Adelaide in 2020 and Melbourne in 2021.
History tells us that we should expect at least one team to follow suit this year. Fremantle, St Kilda and Carlton are the candidates, nestled a win clear in the top six.
What's different for Fremantle is the unknown quality: the impending return of Nathan Fyfe. The two-time Brownlow Medallist hasn't played this year after a late-season shoulder injury in 2021, and his side largely hasn't missed a beat.
But after participating in full training this week, Fyfe is reportedly targeting Round 11 for his AFL return, with a two-week training block ahead.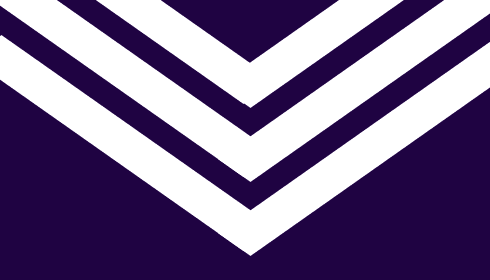 With the rise of Andrew Brayshaw, coupled with career-best seasons from Blake Acres and Will Brodie, the absence of Fyfe hasn't been felt keenly - it's more a question of what plugging in a player of his copious talent could do to this team.
Does he play midfield, adding a touch of dynamism to a blue-collar centre-bounce group?
Will he start at true centre-half-forward, employing a generous leap and strong overhead marking to pair with Matt Taberner's more traditional lead-and-mark skillset?
"This next three week period is really going to test Justin Longmuir's side, and prove whether they are in that top bracket," says Zero Hanger editor Mitch Keating, and he's right: the Dockers host Collingwood this Sunday, before travelling to Melbourne next week for Fyfe's supposed return. They then will face Brisbane before hitting the bye in Round 13.
Fyfe will be playing sore, according to Longmuir, but the coach doesn't expect his skipper to be hindered.
"He's been able to put a lot of injury niggles behind him in the past, and surgeries, and come back and play his best footy, and we're really confident he can do that this time," Longmuir told the press on Thursday.
Melbourne and Brisbane are unbeaten, and with relatively straightforward runs up to their Fremantle match-ups, should stay that way. There's not yet been a team from the chasing pack to mount a serious challenge.
The Dockers have a shock loss to the Suns to rebound from this Sunday to deal with first, but ahead are a pair of excellent opportunities to see just how close they are to contention.
If Nathan Fyfe is anywhere near his best, his team's chances are as good as they'll ever be.