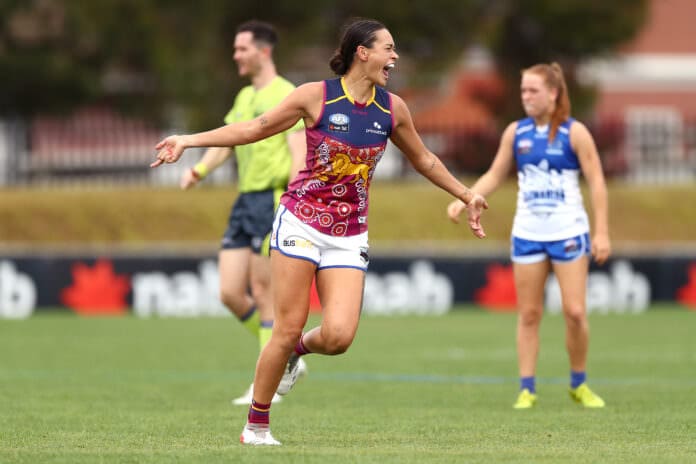 Brisbane forward Jesse Wardlaw is coming off a breakout season for the Lions in the AFLW where she kicked the most goals in a season in AFLW history.
The 22-year-old kicked 19 goals during the home and away season before kicking an extra three during the finals series to break Ash Woodland's previous record.
Despite a disappointing Grand Final performance against the Demons in the AFLW Grand Final, Wardlaw is still as popular as ever.
In fact, following her incredible season, which saw her earn her first All-Australian nod, there is allegedly a growing sense of enthusiasm from other clubs that Wardlaw could be on the move, according to CODE Sports.
Whilst the Lions tall attracted a great deal of interest from the Kangaroos earlier this year, she, like best and fairest winners Ally Anderson and Emily Bates, was retained by the club.
Carlie Green Medina, Wardlaw's current player-manager, confirmed that there has been plenty of interest from rival clubs in the New Zealand-born Lion.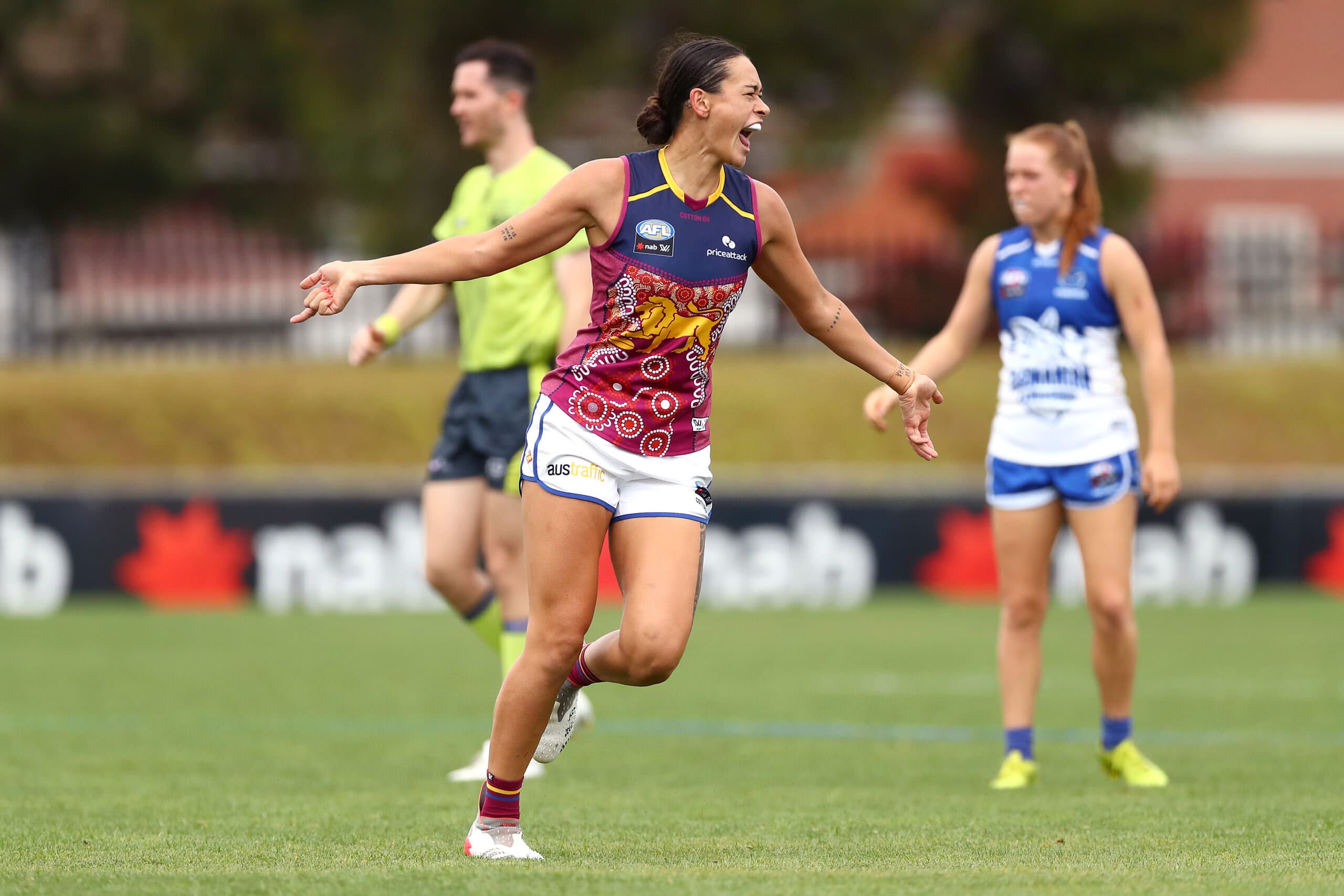 "She's had a great season, cemented herself as a rising powerhouse of the AFLW which would naturally draw the attention of other clubs," she said.
Wardlaw, a superstar athlete of the competition, excelled in many sports growing up, just like she is in football. With how new she is to the game, it seems as though she'll only continue to improve in 2023 and beyond.
Currently, sign and trade periods for the next AFLW have not yet been revealed, making it difficult for players and clubs to make important decisions.