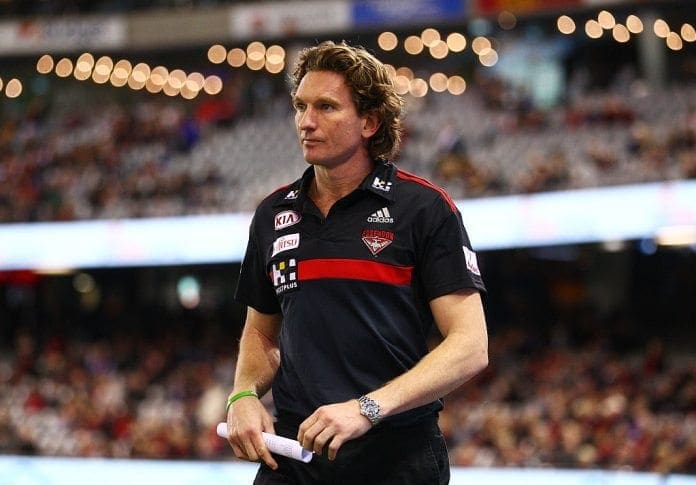 Former dual premiership steward Mark 'Bomber' Thompson has thrown his support behind James Hird's efforts to make a return to head coaching, claiming the Dons' beloved son could yet take up a role at Essendon.
After popping up beside former Bombers teammate Mark McVeigh in the Giants' box last Sunday, the notion of Hird reclaiming one of the 18 prized positions grew further legs.
According to previous reports, the 1996 Brownlow medalist has expressed a private desire to once again lead an AFL side into battle, a view recently reiterated by Mark Robinson of The Herald Sun.
Speaking to News Corp, Thompson stated that he held hope that Hird's ambitions would be met, claiming the now 49-year-old was unable to truly prove what he had in the kitbag during his brief, four-year stint with Essendon between 2012 and 2015.
"I hope 'Hirdy' gets a senior job," Thompson said in support of his 1993 premiership teammate.
"He got cut out of the game pretty quickly, too early, and he never cut his teeth into coaching.
"He coached for two years, and then the pressure came. And it's pretty hard to live under pressure."
While claiming that should Ben Rutten prove able to right the Bombers' recent nosedive, the ex-Crow could well keep his current role for the next decade, Thompson also delineated that if the Dons job came up, the club would be remiss not to consider Hird.
"He (Hird) could coach Essendon again if it came up, but you can't say Ben Rutten's not going to be there for another 10 years," Thompson continued.
"If it did come up, 'Hirdy' would have to be the best man for it, you wouldn't just give it to him because he's James Hird."
Having battled his own public, off-field afflictions during the recent past, the 202-game Bomber expressed that Hird's ability to show true grit in bouncing back from adversity and, in turn, re-entering the public eye showed he had the requisite mettle to hold the mantle again.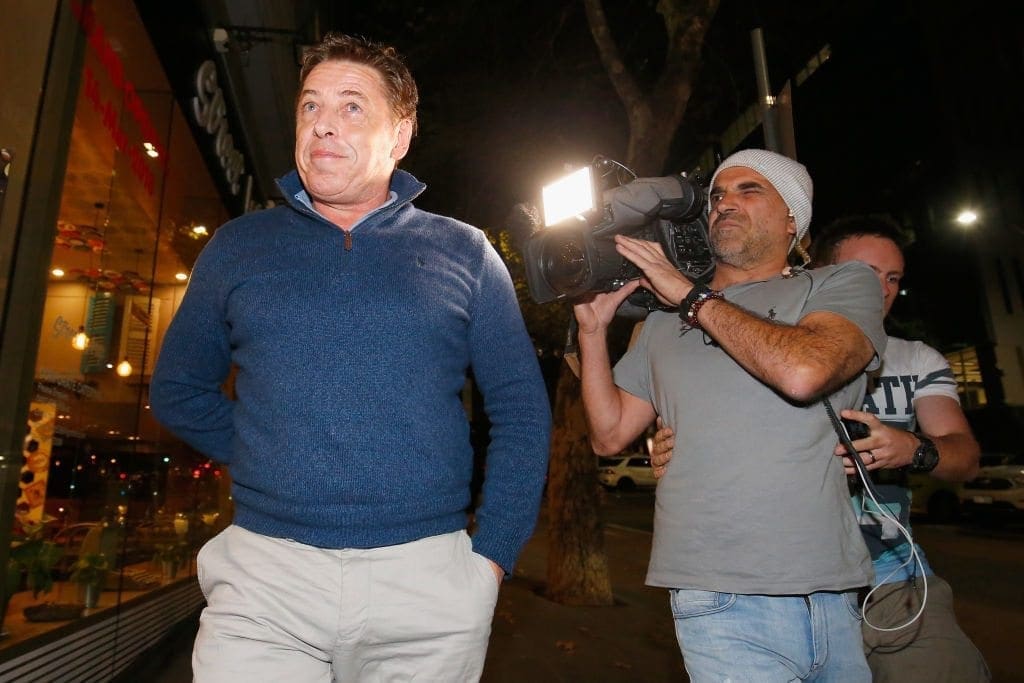 "Obviously, he's had some experience now, he's learnt a mountain of lessons, he'll never put the club in that position again because it's not healthy for any part of the club, and I think he probably learnt enough about coaching to be able to do it again," Thompson added.
"He learnt a lot about life.
"I don't know how many times in life he was put under pressure from the football media, but boy he got it good didn't he?
"Look, everybody makes mistakes and you don't hang people for making those sorts of mistakes. You try to give them another chance. You help them.''
Hird will again aid McVeigh during the Giants' latest fixture against Brisbane at the Gabba on Saturday afternoon.