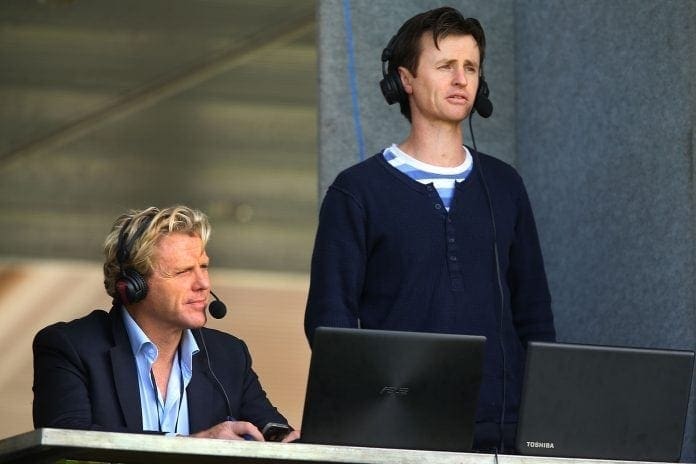 AFL commentator Anthony Hudson has quit SEN, deciding to dedicate all of his time and intention to broadcaster Fox Footy.
Hudson had been a part of the radio station for the best part of 20 years, showing he is one of footy broadcasting's biggest assets.
The loss of Hudson is massive for SEN, who will now have to find a new partner for Gerard Whateley to call Friday night Footy.
"There are few that have played a bigger role and contributed as much to SEN as Anthony has, particularly in the early days where his behind-the-scenes work was critical to SEN's survival." SEN Boss Craig Hutchison stated.
"Huddo is much loved by our audience and our team, and is undoubtedly one of the great broadcasters of Australian sport, now and over history.
"While we are undoubtedly disappointed to lose Anthony and would have loved for him to remain as part of the SEN family, we are respectful of the challenges around his availability due to TV commitments. He'll be missed."
In his stint behind the microphone, Hudson has called upwards of five grand finals for television and nine for radio.