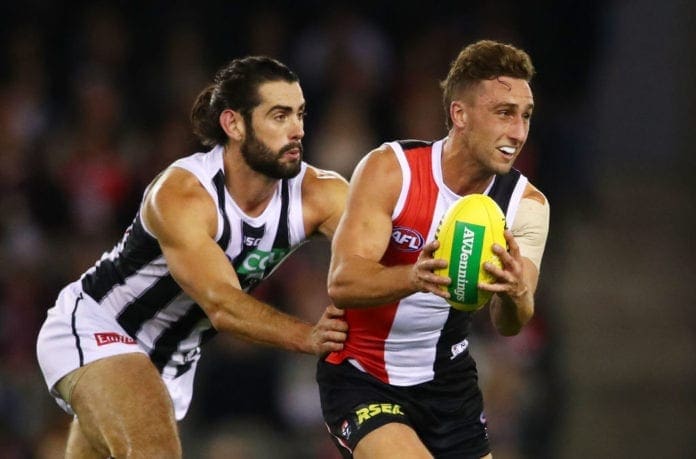 St Kilda pair Jimmy Webster and Luke Dunstan are likely to join Adelaide in a trade deal that will see Brad Crouch arrive in Moorabbin.
According to SEN's Garry Lyon, the deal will open up cap space for the Saints to land Crouch and give Adelaide pick two as compensation, whilst the Crows gain some experience to their youthful list for next to nothing.
"St Kilda and the Crows got together for a deal RE: Brad Crouch to ensure Adelaide gets compensation pick number two," Lyon read on SEN Breakfast.
"The thought is the money was not high enough to give him the compensation.
"Initially the Crouch money fell under the compensation to make it happen, so the Saints bumped up his wage to get the average over $700,000, originally $550,000, which wasn't enough.
"In turn, the Crows will take both Jimmy Webster and Luke Dunstan in exchange for a set of steak knife, late draft choices.
"The Crows are taking them off St Kilda's salary cap, hence the upgrade for Crouch and pick two."
Dunstan played just one game in 2020 after a season ending pectoral injury, while Webster did not feature for the Saints this year.