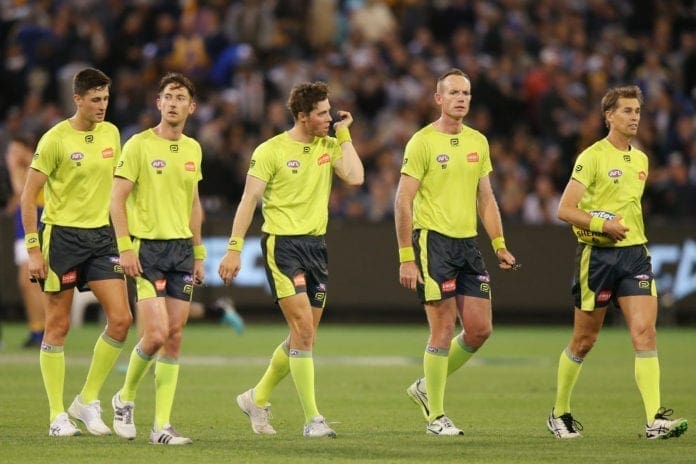 The AFL is set to tweak three rules in 2023, aiming to simplify the officiating of the game heading into the new season.
A modification to a contentious rule is set to occur, with a 50 metre penalty no longer being paid if a player uses a fake handball to draw the opposition off their mark.
The move, which was used by several players last season, will no longer allow players to exploit opponents in an effort to gain territory.
Two other changes are also set to come into effect, with players now required to make an immediate decision regarding the protected area.
Previously, players were able to exit the protected area and not stand the mark after initially choosing to enter - this will now result in a 50 metre penalty.
Players must immediately decide to stand the mark or chose to leave the 5 metre protected area, should they change their mind they will be penalised.
The final change will see umpires no longer alert players at the 15 second mark of their 30 second set shot, with players to receive just one warning at 25 seconds.
All three rule tweaks are designed to make the officiating simpler in 2023, while also trying to reduce any delays in the game.