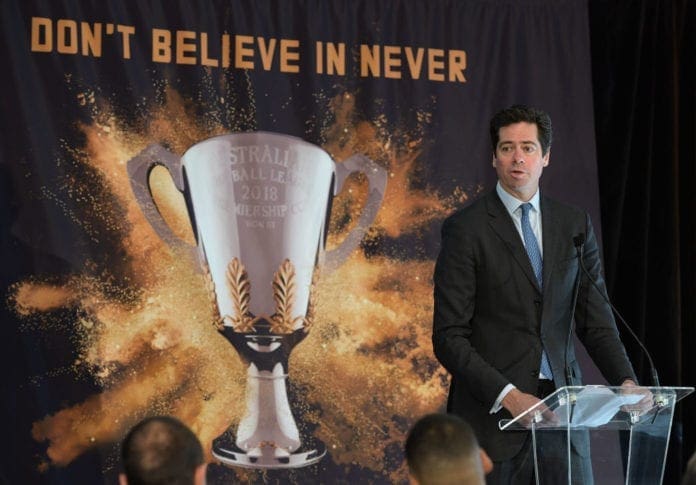 The AFL has scrapped the pre-finals bye for this season.
The call comes amid growing uncertainty for the near future given the current situation several states are facing with the COVID-19 virus.
According to SEN's Sam Edmund, the AFL met with the clubs on the weekend to notify them of the decision, with many believed to be on board with the changes.
The league is yet to confirm which week the bye could be moved to if it is relied on, with a break before the preliminary finals rounds touted as the leading option.
This keeps the Grand Final on the same date - September 25 - but obviously means the two teams who win their qualifying finals could be made to rest for two weeks before playing a prelim. https://t.co/C6CrDIuOCn

— Sam Edmund (@Sammy__Edmund) August 16, 2021
Perth's Optus Stadium is tipped to host the 2021 Grand Final, meaning a bye might be required for players to quarantine under the Western Australian government's directions.
The fixture changes will see the pre-finals bye removed for the first time since its inception in 2016.
Finals-bound clubs have sought clarity surrounding the week prior to finals, with an official decision on scrapping the pre-finals bye set to be made soon.
League executive general manager of clubs and broadcasting Travis Auld stated the AFL's decision comes as the league looks to give itself the best chance to continue through to the end of the 2021 campaign.
"As we continue to navigate such uncertain times and the challenges associated with delivering matches across multiple states, we want to ensure the momentum of the season isn't compromised in the lead up to the 2021 Finals Series," Auld said via the league's statement.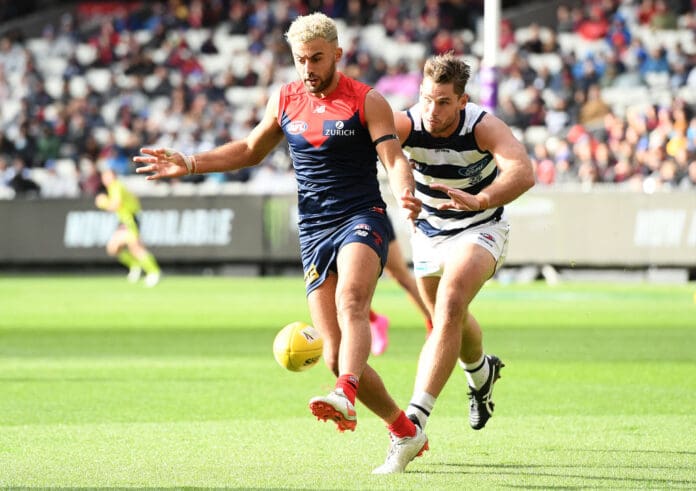 "We will approach the finals as we have the last 18 months, and that is to remain flexible and agile while monitoring an evolving set of circumstances in front of the competition.
"Our game is not immune to the uncertainty and the challenges in the wider community. We have had to make decisions all year to mitigate risk to keep the season going and now to ensure we deliver fans an epic and memorable month of AFL Finals.
"If circumstances require in the lead up to the 2021 Toyota AFL Grand Final, then we have the ability to pause for a week, ensuring we deliver on our commitment to provide the two competing clubs, their members and fans, the biggest and best sporting event of the year."