West Coast will have the opening pick in Wednesday's Mid-Season Draft following their 50-point loss to Essendon on Saturday night.
In what was the Eagles' ninth consecutive defeat, the home result secures the Perth club's place atop the 2023 Mid-Season Draft order for the second successive year.
The Eagles will be able to open the draft by moving injured midfielder Jai Culley, who was selected with Pick 1 last June, to their inactive list. The club confirmed on Tuesday of Culley's placement on the long-term injury list, while no other player is expected to join him as being inactive.
West Coast are likely to be looking toward local forward Jack Buller or Gippsland talent Ryan Maric, both of whom would be in consideration to help alleviate the forward line workload of in-form spearhead Oscar Allen.
North Melbourne will be second on the clock come Wednesday night, with the Arden Street club opening up a list spot of their own to enter the draft by moving forward Josh Mahony to their inactive list following a season-ending shoulder injury.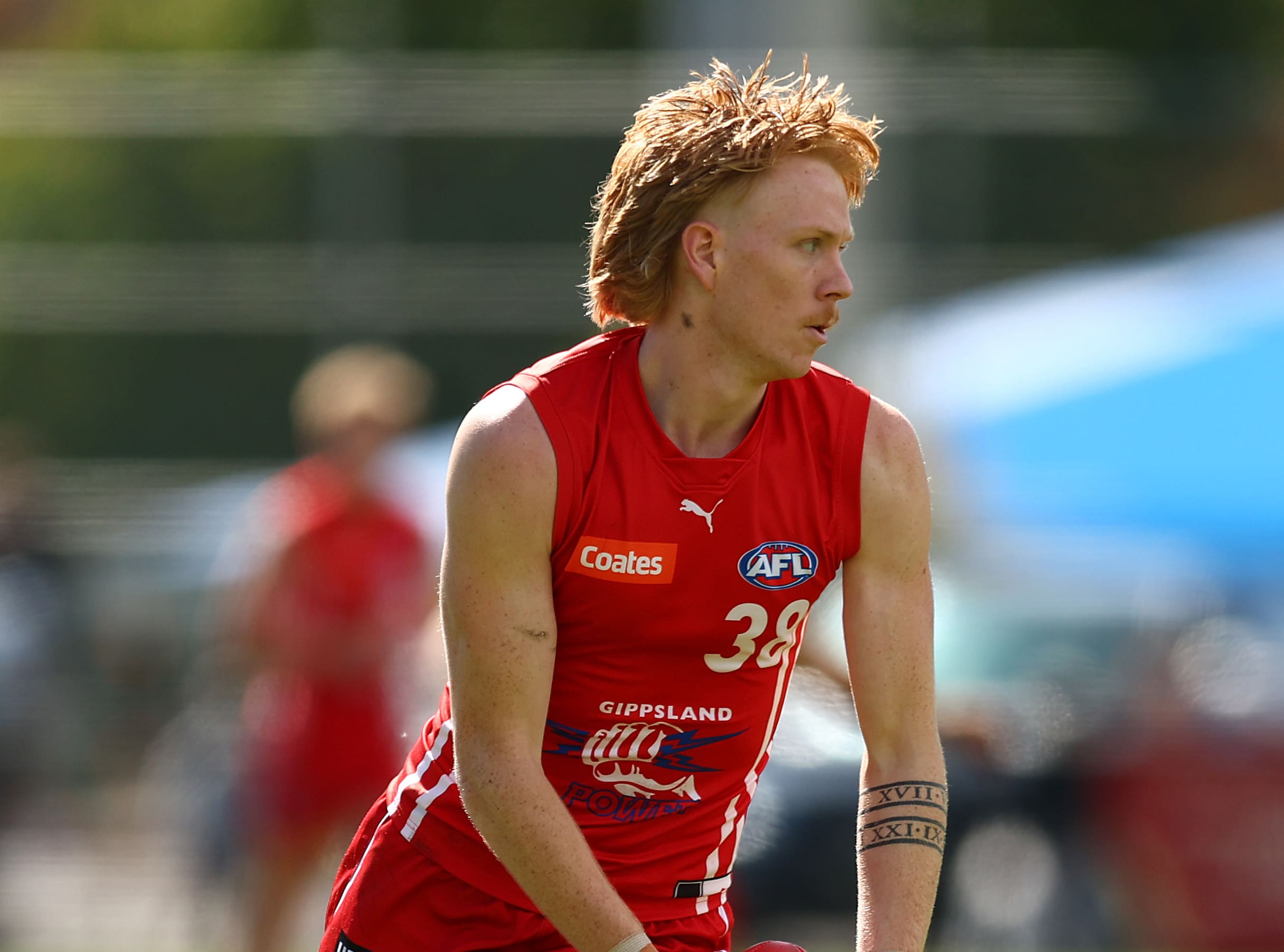 Having claimed an upset win on Saturday afternoon, the Hawks will have Pick 3 in the Mid-Season Draft, which will be followed by the option of a second-round selection after moving Max Lynch to the long-term injury list.
Unable to claim a win against Port Adelaide on Sunday, Richmond fell to 15th by the end of the weekend and will be fourth in line on draft night.
GWS's shock win over Geelong has seen them overtake the Tigers, with the Harbour City club having two open list spots after ACL injuries to Adam Kennedy and Darcy Jones earlier this year.
Carlton (13th) and Gold Coast (12th) are currently without open list spots, with the 11th-placed Swans the next club in the draft order after ruling out Paddy McCartin for the rest of the year, while veteran Sam Reid has also seen his season come to an abrupt end, with the Swans potential using two selections at the draft.
Geelong are the next in line in the selection order, with Fremantle, Essendon and the Western Bulldogs to follow respectively with each club having one list vacancy.
The Bombers could open up a second spot after confirming Harrison Jones' season was over last week, while Richmond will weigh up whether they use one or two picks after Jason Castagna's retirement and Kaleb Smith's move to the inactive list.
Five of the top seven - Collingwood, Brisbane, Melbourne, St Kilda and Adelaide - do not have list spots currently open ahead of the Mid-Season Draft, while Port Adelaide have moved Mith Georgiades to their inactive list following his ACL setback.
Clubs are required to confirm their number of open list spots by Tuesday prior to next week's count.
Potential Mid-Season Draft order at the conclusion of Round 11
Pick 1: West Coast (Jai Culley inactive list)
Pick 2: North Melbourne (Jack Mahony inactive list)
Pick 3: Hawthorn (previously open list spot)
Pick 4: Richmond (Kaleb Smith inactive list)
Pick 5: GWS (Darcy Jones inactive list)
Pick 6: Sydney (Paddy McCartin inactive list)
Pick 7: Geelong (previously open list spot)
Pick 8: Fremantle (previously open list spot)
Pick 9: Essendon (previously open list spot)
Pick 10: Western Bulldogs (previously open list spot)
Pick 11: Port Adelaide (Mitch Georgiades inactive list)
Clubs with potential second-round selections: Hawthorn (Max Lynch inactive list), Richmond*(Jason Castagna retirement), GWS (Adam Kennedy inactive list), Sydney* (Sam Reid inactive list), Essendon* (Harrison Jones inactive list)
*Yet to open list spot but have long-term injured/retired player