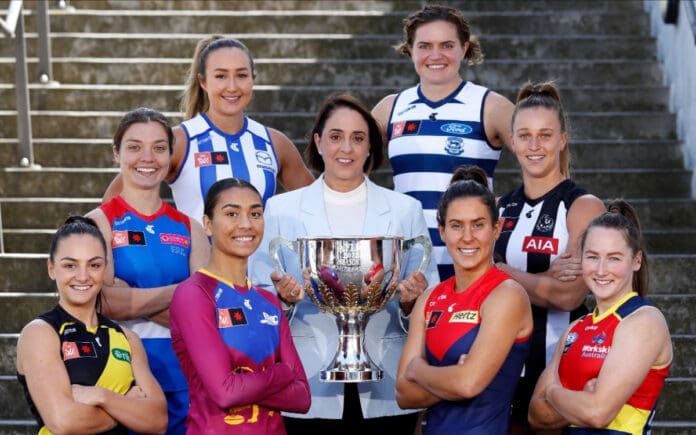 The AFLW has introduced a national draft pool, seeing draft prospects handed the option to nominate for their home state or for the national pool in the upcoming draft.
In past years, nominations were strictly limited to the player's state of choice, but now, individuals can decide whether or not they want to stay in their home state or be drafted into a 'national pool'.
The national draft pool allows for draft prospects to be picked up and selected by any of the 18 AFLW clubs whilst the home-state draft pool limits draftees to being selected by a club from their home state only. The exception includes players residing in Tasmania and the Northern Territory, who have the opportunity to nominate for any state pool.
The decision to allow players and draftees to nominate to either the home state or national pool will hopefully support weaker states and provide those clubs with the opportunity to trade players, balancing out the strength and talent within each state.
AFL General Manager for Women's Football, Nicole Livingstone praised the progressive step of the AFLW,
"There is an increased appetite for AFLW players to chase their football dreams in other states, as more opportunities (18 clubs) are presented to them to play footy," she said.
"With the continued progression of the AFLW competition, we will continue to look at how we can have a draft that balances integrity, fairness, and support for potential draftees."
The upcoming draft will only be open to players born in 2004 or earlier, however, younger draftees and 18-year-old prospects are awaiting to hear if the same rule of national and home state pools applies to them for the 2024 season draft.
With the addition of the national pool, clubs do not have to make the minimum number of three list changes, a previous requirement, and delisted players will have the opportunity to be picked up in the upcoming trade period.
The inclusion of the national pool is considered to be a significant step towards including a full national draft in the AFLW, which will hopefully be implemented in the near future.