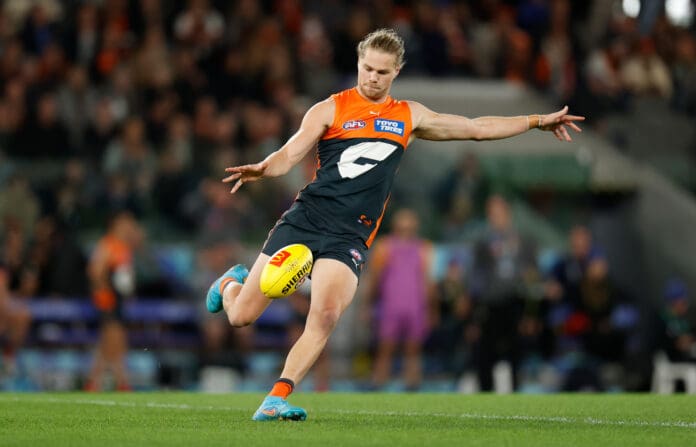 The manager of GWS free agent Harrison Himmelberg has stated all parties may have to "wait and see" what occurs in 2023 before a call is made on the swingman's future.
Himmelberg is expected to hold off on a decision until the home and away season is underway as he weighs up his future.
The versatile Giants tall is among a bevy of players in Adam Kingsley's squad that remains unsigned for 2024 and is seen as a headlining name within this year's free agency crop.
The Giants were able to secure their most desired retention signing of 2023 by landing Tom Green to a new four-year contract this week, with their attention now likely to turn towards Himmelberg.
Speaking to The Age, Himmelberg's manager Dave Trotter said his client is happy in Western Sydney and hopes a deal can be finalised soon, but offered no guarantees.
"Hopefully, he is happy, the club is happy, and we get it (contract) done early," the Hemisphere Management agent said.
"Jase McCartney and myself have spoken briefly but it hasn't really progressed anywhere yet. We'll wait and see.
"I don't know if it will drag on, but the free agents always seem to create the most interest. Adam Kingsley is doing a great job up there."
Hemisphere are home to as many as seven GWS players, with Lachie Ash, Connor Idun, Ryan Angwin, Xavier O'Halloran and Finn Callaghan in their stable.
Ash, Callaghan and O'Halloran join Himmelberg in being off-contract this year, however aren't eligible to fall under the free agency band.
With further selection squeezes to come under Kingsley, Trotter conceded there is a chance at least one of his GWS-residing clients could be on the move this year.
"We were up there seeing all the Giants' boys last week, they are all really happy," he said.
"But I think they are all waiting to see what happens. There is always interest in the free agents. We hope our boys are happy, but there are only 22 spots a week for a list of 40-odd.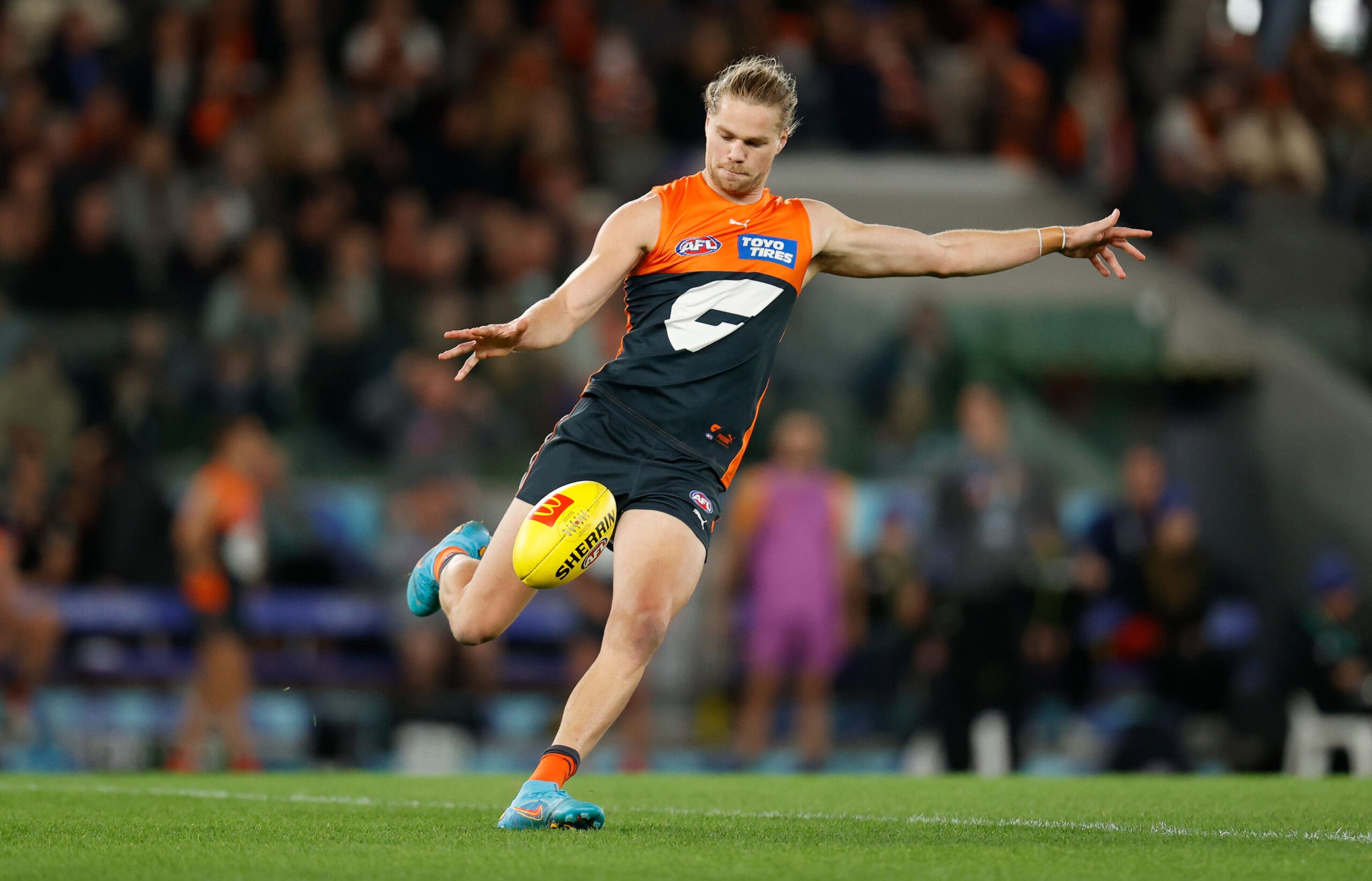 "The odds are we will be moving a couple.
"We have a few boys out of contract. It's not just a new coach, it's a whole new regime, coaching panel.
"I talked to Harry last week about contract stuff, he said: 'Mate, I haven't had any headspace to think about that with all the new learnings'. They just want a bit of time to get settled."
Himmelberg has returned to the Giants' forward line ahead of his eighth season in the orange and charcoal and he looks to aid Kingsley's attacking plans.
The 26-year-old booted five goals in Saturday's intraclub matchup in the absence of Jesse Hogan and Toby Greene to further stake his claim as their go-to forward.
Himmelberg's versatility, which was on display across his short stint in defence last year, would be of great value to several rival clubs across the AFL.
The Wagga Wagga product may even be an attractive asset for Adelaide to consider given the club's lacking list of tall defenders, with the Crows home to Himmelberg's brother Elliott.
Himmelberg's family have also moved to South Australia after previously residing in Queensland.
When quizzed on whether the Crows may be of interest in his client, Trotter told The Age: "We'll have to wait and see."
Himmelberg and the Giants will face Gold Coast next week before the New South Wales side goes to-to-toe with Adelaide at GIANTS Stadium in Round 1.